Photos by Skye Schoenhoeft
Leaning against the box office fence, I jolt at the initial booming guitar riffs and screaming that fling out of the front doors of El Rey. While I'm perched off to the side of the crowd, I'm caught in the middle of the scene, veiled in cigarette smoke and the cross fire of people hopping over gates for one final drag before the sold out show begins. A wave of exhilaration hits me hearing the utter chaos of the crowd in response to The Murder Capital's opening set. Tonight is so far from the El Rey I saw a little over a year and a half prior, and this change of scenery is just what I needed.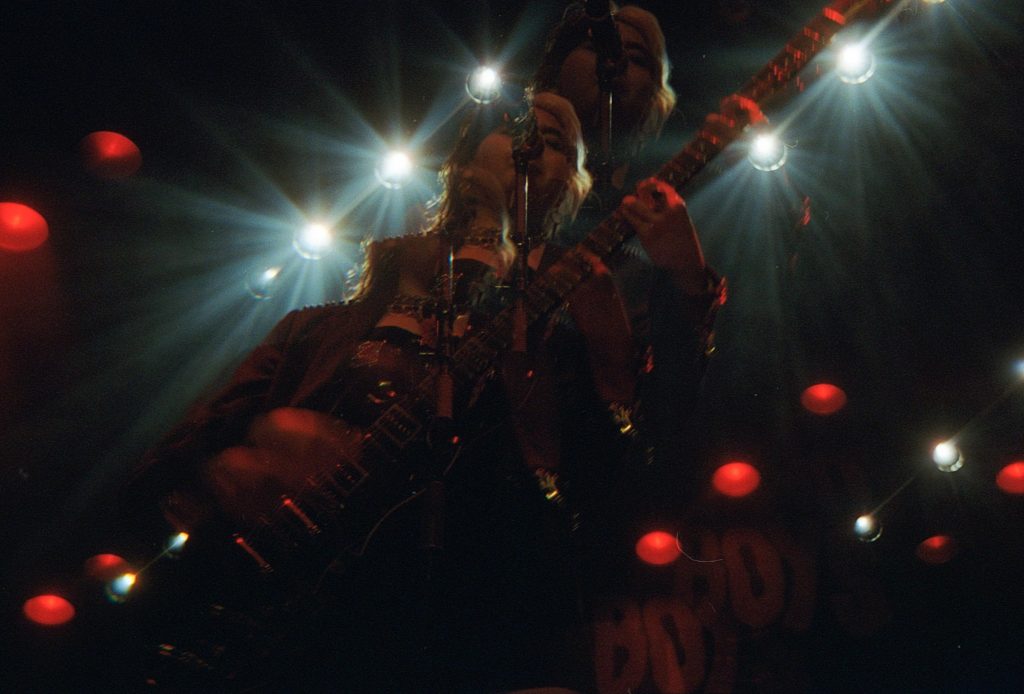 I first stumbled across Destroy Boys when I heard "I Threw Glass at My Friend's Eyes and Now I'm on Probation" off of their 2017 album Sorry, Mom during a time where I was on the hunt for angsty post-punk music. I was all for the teenage angst and resistance that shines through from what you would expect from any band with song titles as such. Caught in an unpredictable mess of excitement, anxiety, and pure confusion from navigating my own high school worries, I sought comfort in searching for music that could provide me with a sense of individuality and control over my emotions. The more microphone screeches and shrieks competing with each other, the better.
While I kept collecting their songs in my monthly playlists over the course of the next few years, my interest in them would ebb and flow, increasing during moments of my life where I craved the intensity of pounding drum rolls and angry lyrics that you can barely understand. Destroy Boys was there for me to scream along to in the shower, and just as quickly fading away when I needed to slow down and take a breather from the fury. Among these moments, it was songs like "Vixen" for their 2018 albums Make Room, followed shortly by "American River" and "Crybaby" that kept me around leading up to their 2021 album Open Mouth, Open Heart.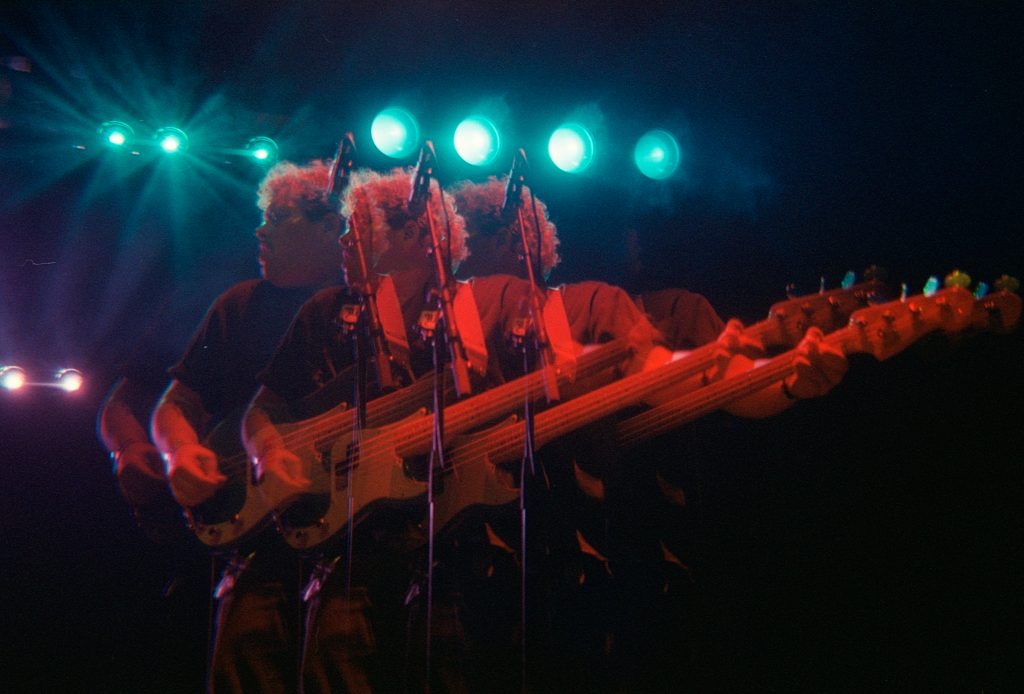 On the drive over to the show I contemplated what the crowd would look like, and a knot began to form in my stomach. While I still enjoy their music, I've changed a lot from the initial time that I started listening to their music, and the doubt spread as I thought about what I was getting myself into.
I figured that it would consist of a younger crowd that reminded me of those late teenage years I've just left behind. Instead I find myself lost in a sea of individuals all across their punk journeys. There are not only the expected 16 year olds that are in the midst of begging their parents to let them dye their hair, but also late 20 somethings covered in tattoos and wearing every style of Doc Martens, all the way to middle aged men in suits talking shop crammed in the room. While I still feel like an outsider for not having kept up with the band as much as I once did, the heterogeneous crowd made it easier to blend in. Upon the opening of "Beg For The Torture" there is an electricity that rushes throughout the floor. A mosh pit immediately starts, and it won't disperse for the rest of the night. The lead singer Alexia becomes a blur as she hurdles across the stage. Putting her entire body into every hair flip and jump, her stage presence radiates through the theater. By the time "American River" comes on, even the parents standing off toward the side that grudgingly agreed to chaperone a group of their kid's friends make their way closer to the front, swaying haphazardly to the clash of Narsai's drums.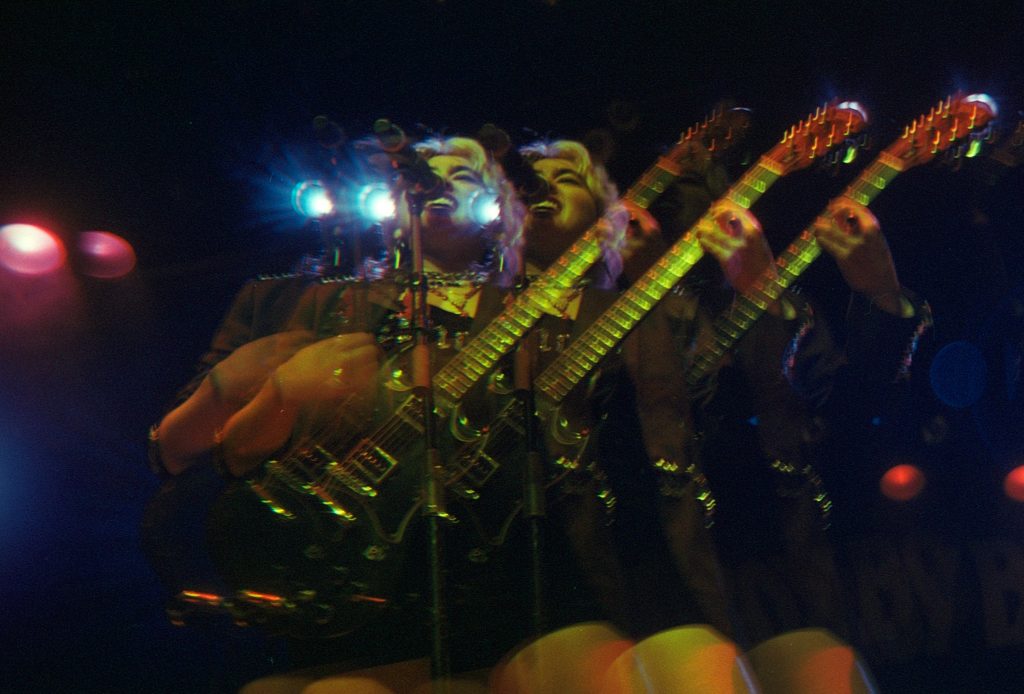 Between the series of "I Threw Glass at My Friend's Eyes and Now I'm on Probation" followed by "For What" and "Muzzle," the crowd's energy peaks. While "Muzzle" was one of their shortest songs, running only 1 minute and 5 seconds, the guitar intro—or more so the lack of an intro—propels you into the song and doesn't let you rest until the end.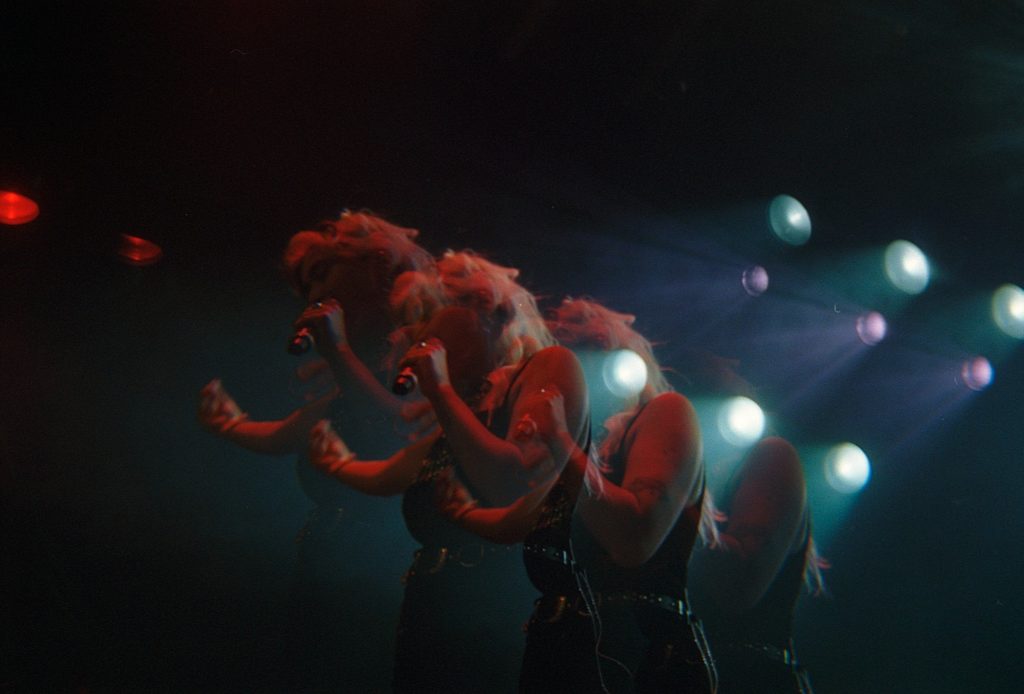 Shortly after this is the point in the night where the set list starts to merge, and while I couldn't even tell what was being said for songs that I thought I knew by heart, the energy of the crowd is undeniable. The screams of Alexia during "Locker Room Bully" being matched by the crowd and the gleaming lights flashing across heads brings the lead guitarist Violet to the forefront, adding another layer of electricity on top of Alexia's performance. In between the guitar riffs and a guy with the green mohawk accidentally kicking people in the face while crowd surfing (people being my photographer, Skye), Violet finds herself on the floor with her guitar, kicking her feet up managing against all odds to stay on beat with Alexia.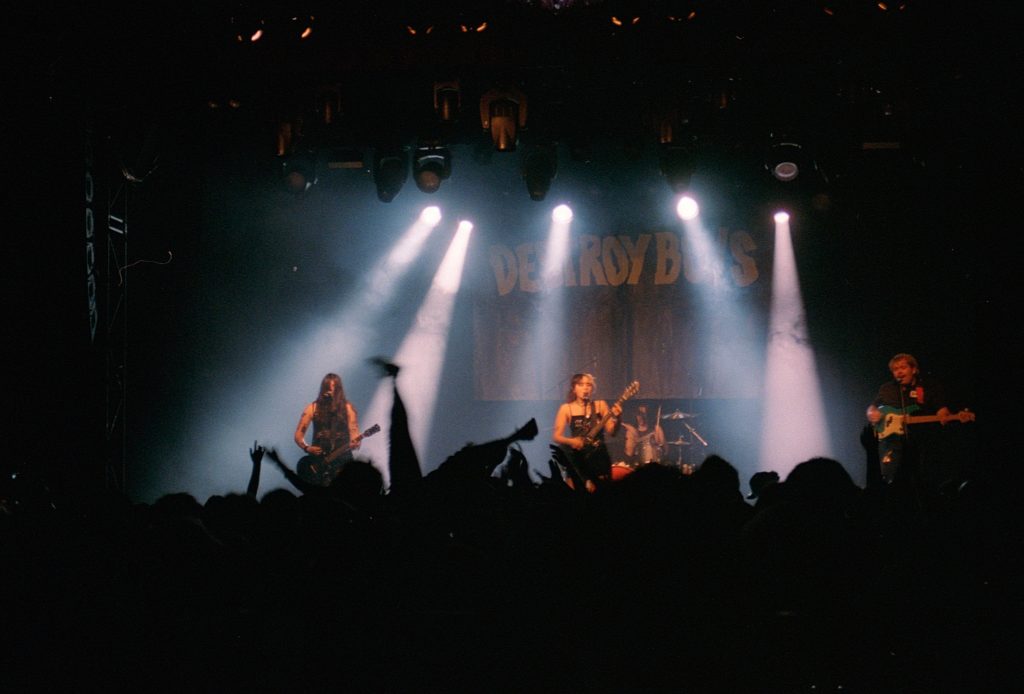 Leading into "Fences" I am brought back in time to moments in my life where I would try to replicate the guitar part on my own, or belt out the lyrics driving with the windows down back from hanging out with my hometown friends. While there are moments of angry rants about boys or rebelling against society that made me feel dated even as a 20 year old, I'm overcome with a sense longing for a type of teenage freedom that has just slipped away. As they play a stripped back version of "Piedmont" to end the night, I feel reminiscent of a life I never had but felt that I was able to briefly live throughout the span of the night. I stare and look around at all the lives that maybe could've been mine if I convinced my mom to let me get that septum piercing I so desperately wanted at 15, or if I had grown up in a city with more of a punk scene that I was utterly obsessed with in middle school.
As Alexia fittingly sings "nostalgic for memories I haven't had" and "there are all these things that I will never know" while the rest of the band pass around a bottle of wine, this wistfulness transforms into a reminder of all the lives still available to me. Looking at those in the crowd older than me, it feels like there is room to be more than what there is now, that there can be change beyond the formative teenage years. Those years have started to feel fuzzy as life goes on and gets busier. But, I could become the adult with the mohawk having the time of their life despite causing a few casualties, the businesswoman taking a break from the formalities of her job to decompress, or circle back to the feelings of falling in and out of young-ish love. And with that, I felt ready to leave with what I needed.