Photos by Angela Kan
As if producing some of the biggest trap-hits of the modern era weren't enough, Pi'erre Bourne also boasts a successful body of work as a rapper in his own right. My friend Wolfe and I have trekked our way to LA Live's The Novo in DTLA to see if Pi'erre Bourne's live-show is as magical as his iconic catchphrase: "Yo Pi'erre, you wanna come out here?"
I have never been to the Novo before. A quick word of advice to anyone planning a trip to the Novo soon: get there early! My friend Wolfe and I stroll leisurely into the venue, unaware that the Novo cuts off access to their general admission pit once it reaches a certain capacity. Because of this, Wolfe and I post up by a rail in the back that overlooks the pit. I try not to let it bother me, although I know we're going to miss out on some action by being further in the back, away from the mosh pit. Nevertheless, I keep an open mind as the opener, AG Club, walks onto the stage.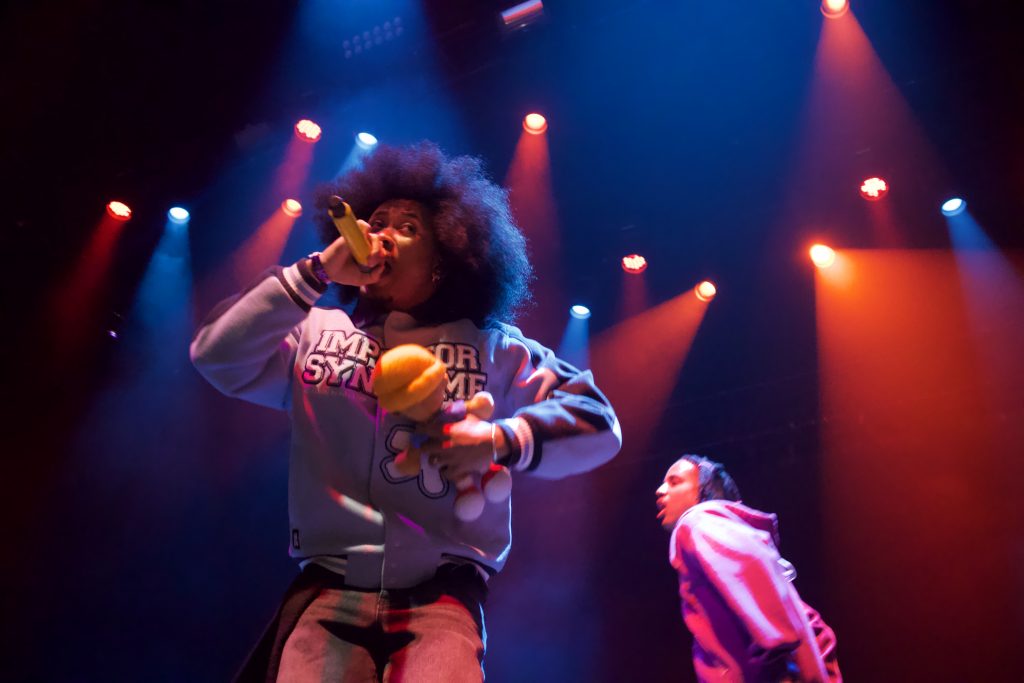 AG Club opens the show with a chant about Coachella. Both Pi'erre Bourne and AG Club are set to perform at Coachella just days after this show, which serves as a warm up to get them festival-ready. As one of the smallest-billed acts on the Coachella lineup, it is clear that AG Club is absolutely stoked to perform at the festival. They come in hot, jumping and bouncing everywhere with unbridled energy. The mosh pits open up almost immediately; people are here to rage. I spot some folks in the crowd with AG Club merch. Being California-based, AG Club seems to have drawn a lot of fans to the show. They do a great job interacting with the crowd throughout the show, keeping the audience energetic and excited with chants and jumps. At one point, they challenge us to an audience cheer-off to see which side of the crowd is the loudest. I may be biased, but I'm pretty sure the left side (my side) took the cake. Their set continues to build up crowd energy, and they even hop into the pit for a few songs to mosh with the crowd.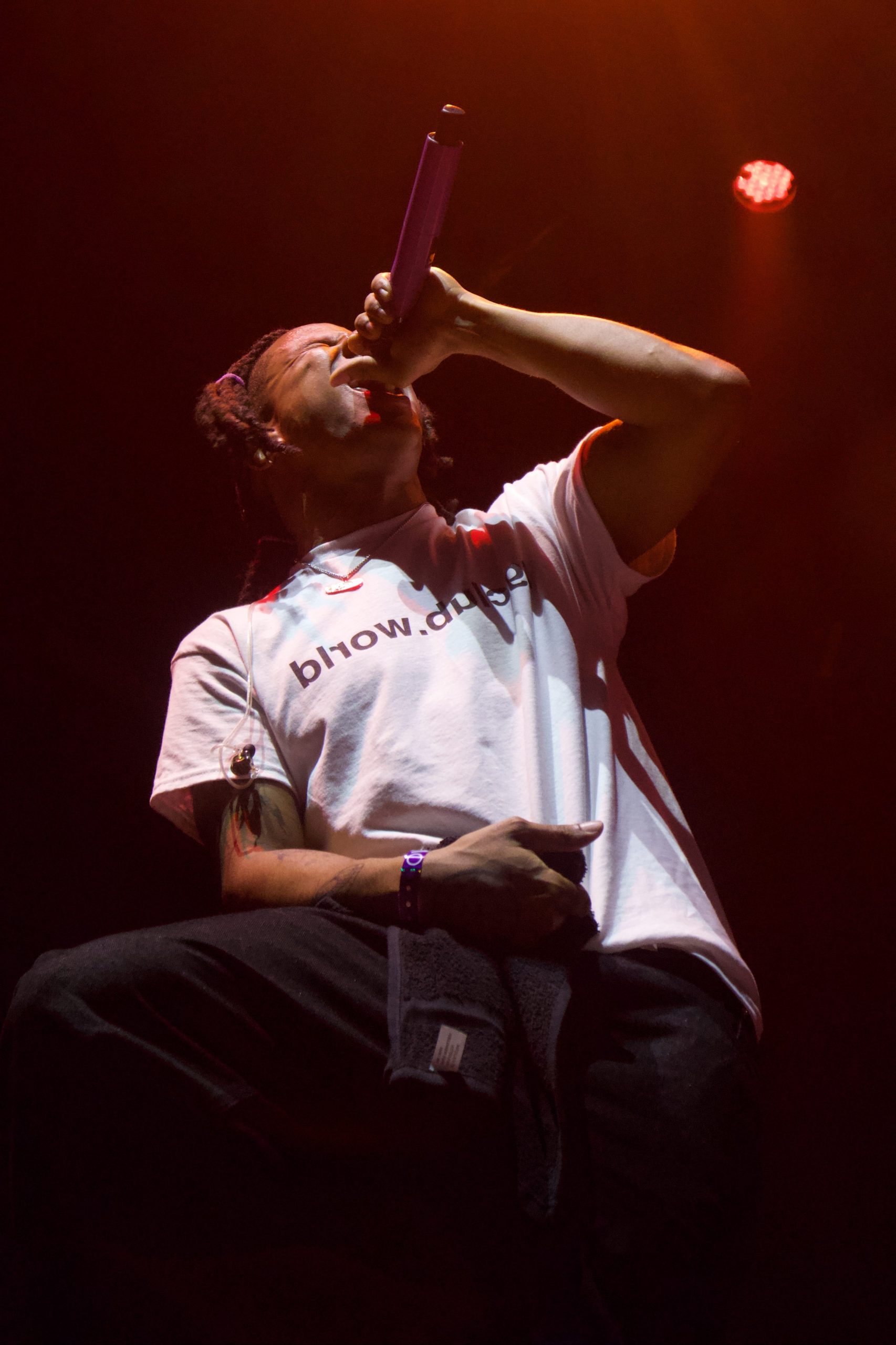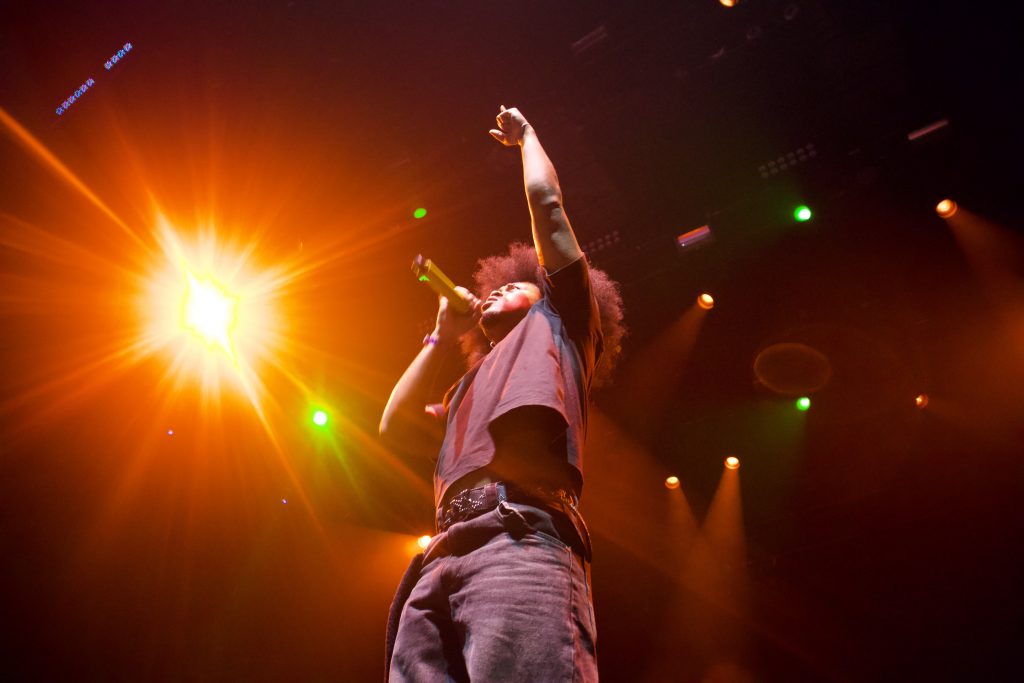 AG Club is phenomenal and they'll definitely be on my list of artists to see again. They don't perform for long, but go above and beyond in their role as opener. The crowd is loose and more than ready for Pi'erre to take over.
The clock passes nine, the time the rapper is scheduled to go on, and still no sign of Pi'erre. Someone to my left informs me that Pi'erre has just dropped his new EP, Grails. They say something along the lines of, "Bro just dropped, but still not out here." Perhaps he had to spit a few last minute verses.
Thankfully, the wait isn't too long. Pi'erre floats majestically onto the stage like an eagle soaring over his vast domain. He's backed by a screen with impressive, cartoon-style visuals. Immediately, the vibe shifts from AG Club's more group-oriented rap anthems to Pi'erre's slick, autotuned vibey trap. He's impeccably smooth and glides over his self-made beats with ease. In between songs, he yells out to the crowd, "Yo, Pi'erre!," to which we all enthusiastically reply back, "You wanna come out here?"
My disappointment at being left out of the pit eventually fades as Pi'erre calls for the audience to open up a mosh pit. Much to my surprise, the relatively small, yet eager, group of people around me open up a mosh pit of their own. I jump in, impressed by how far the energy of the crowd has traveled.
The concert peaks for me when Pi'erre plays his anthemic song, "Drunk and Nasty." There are some songs you just can't fully appreciate until you hear them live. This is one of those songs. Something about screaming "I wanna get drunk and nasty" over and over again with the rest of the crowd, brings immense joy to me. I have no intentions of getting drunk or nasty this evening, but for the three or so minutes that Pi'erre sings this song, getting drunk and nasty is all that matters. We, as a crowd, are getting drunk on Pi'erre's supply of hypnotic melodies and nasty on wavy trap beats.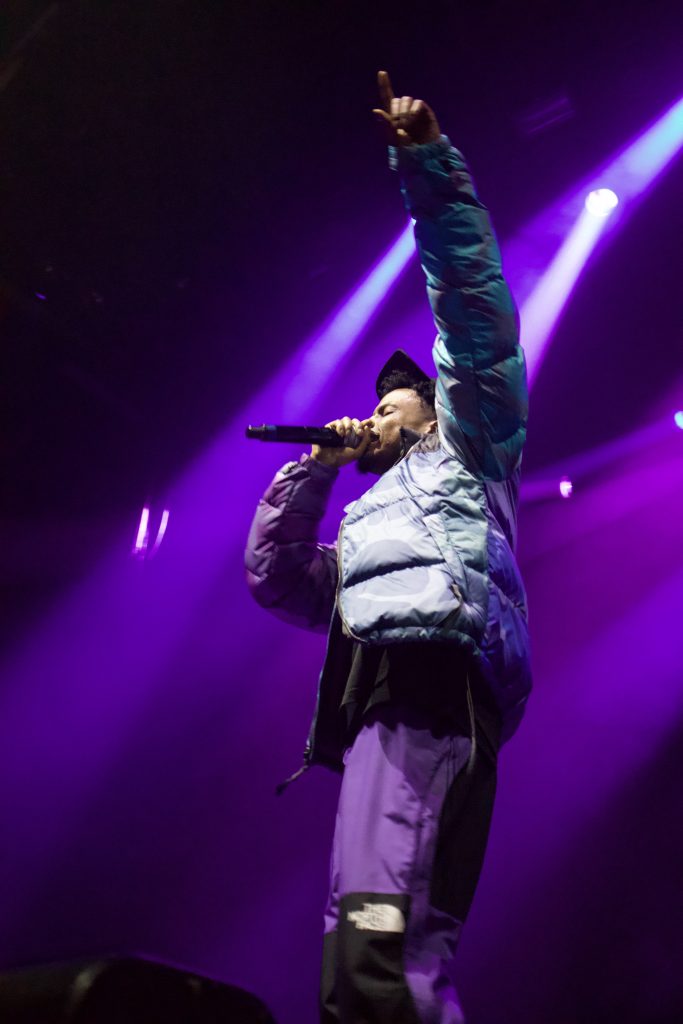 As the concert seems to wind down, Pi'erre tells us that he has one more song for us. He walks over to the DJ setup and starts playing the beat to his fan-favorite song, "Poof." Knowing that this is the last song, the crowd goes wild. We dance and jump around until, finally, Pi'erre thanks us and exits the stage.
I finally had my answer: Pi'erre Bourne truly did put on a show as magical as his catchphrase, proving that his smooth vocals atop his famous beats is the perfect recipe to get any crowd moving, letting down their barriers and dancing their worries away.