Co-written and photographed by Angela Kan
On an otherwise uneventful Wednesday night in Hollywood, The Backseat Lovers cast a magical spell on all that rode upon their powerful wave. While the back seat usually puts us into weird positions cramming for the right angle, as I'm sure these four band members have had plenty of experience with, everyone that attended the show can attest that all the cramming and pushing was well worth it. To get to the front … rail, that is. Anyways, I think I'm coming off subject.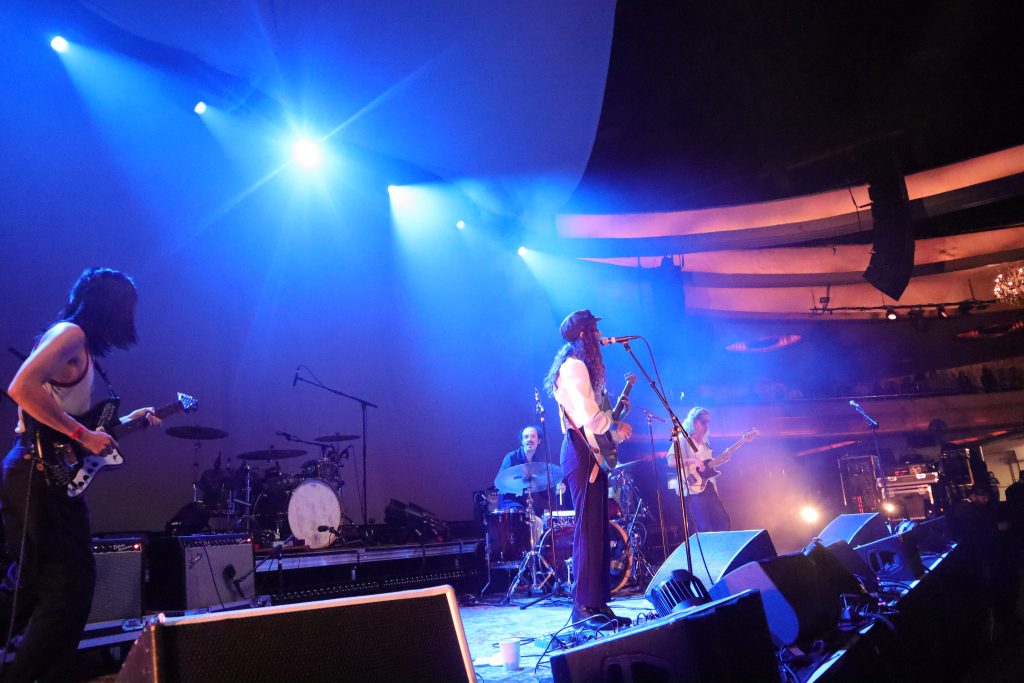 With the iconic Hollywood Palladium packed well before The Backseat Lovers were slated to come on, the show started right on time with opener Renata Zieguer and her fantastic supporting band, who instantly filled the space with a calming, ethereal energy. The soft bluish-pink lights, foggy haze of smoke, and large white drape fluttering behind the band served as the perfect canvas for the artful performance that was to follow. Crooning and whispery, Renata's soft voice coaxed the crowd into a dream-like trance. While she started off her set with just vocals, soon after, she brought out a guitar of her own, supported by a drummer and two other guitarists. On the side, I noticed an ASL translator, whose graceful hands danced to capture each song's lyrics. I'd never seen this at a concert before and was quite impressed — yet, it was a shame she was located in front of the stage and to the left, her work out of sight for most people in the crowd.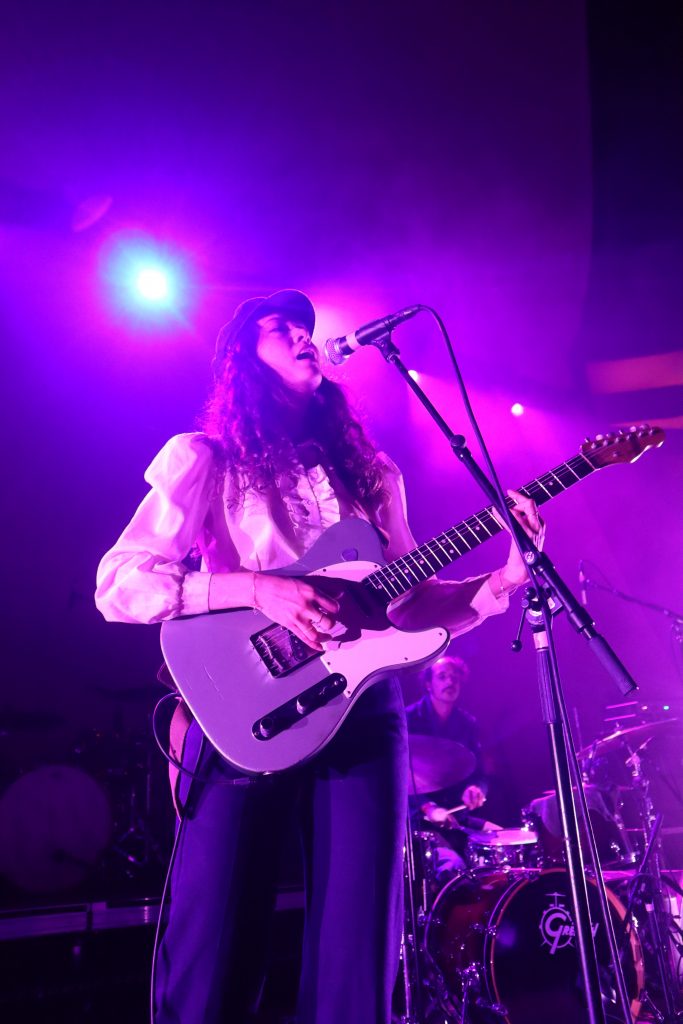 All the songs Renata played during the set were off her latest album released a year ago, Picnic in the Dark. My favorite was "Child." Dedicated to her inner child and touching on childhood trauma, the song was hauntingly beautiful, its sincerity felt through softly-strummed chords and complimenting vocal harmonies.
At the beginning of her set, Renata addressed the crowd: "We saw poppies before coming here today! You guys look kind of like them." Personally, I think this band deserves some poppies for their wonderful performance.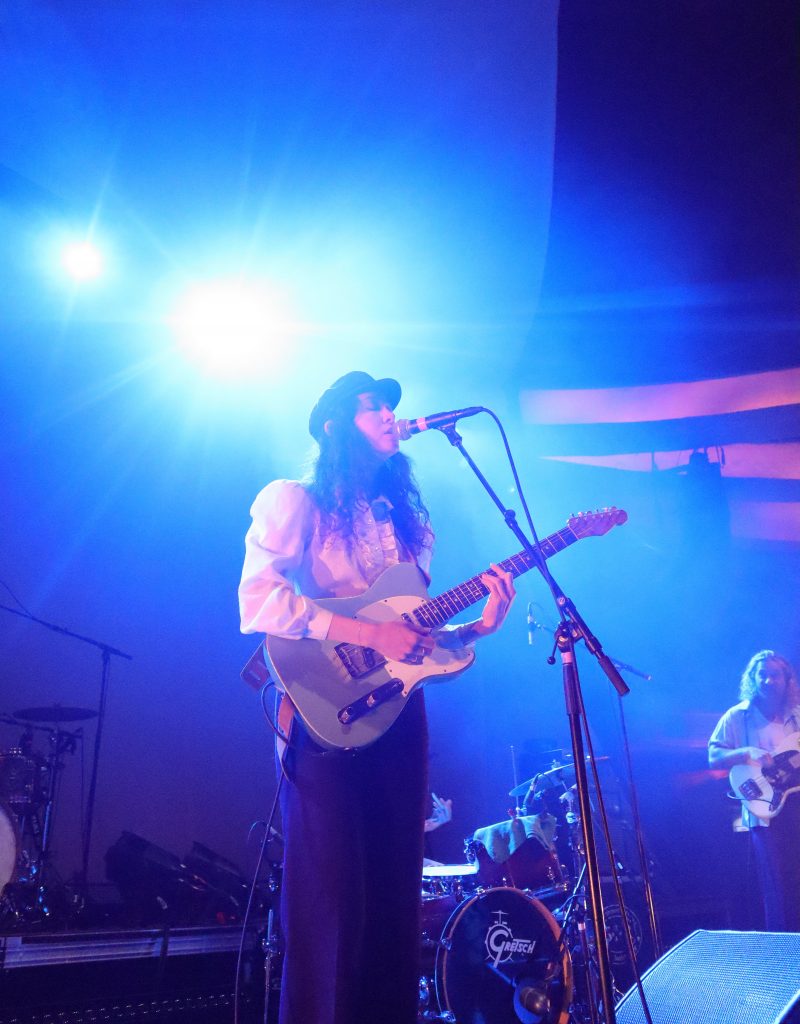 Intermission was lively. As the audience waited in anticipation for the main act, crowd-pleaser "Bohemian Rhapsody" began to blast over the speakers. Many started to sing and dance, while others looked around awkwardly. The demographics of the crowd varied widely, with a range of young and older folks alike attending for the big draw, The Backseat Lovers. From high schoolers recording TikTok dances in the crowd to a group of dad rockers that came here to (presumably) get away from their wives and kids, reminiscing about the days they could drink beer on a Wednesday instead of chugging cans of Liquid Death, I saw it all.
After my observational interlude, the Lovers finally came on stage. Lead singer Joshua Harmon opened with a few words. Soft in tone, he had a twangy, almost Bob Dylan-esque way of speaking.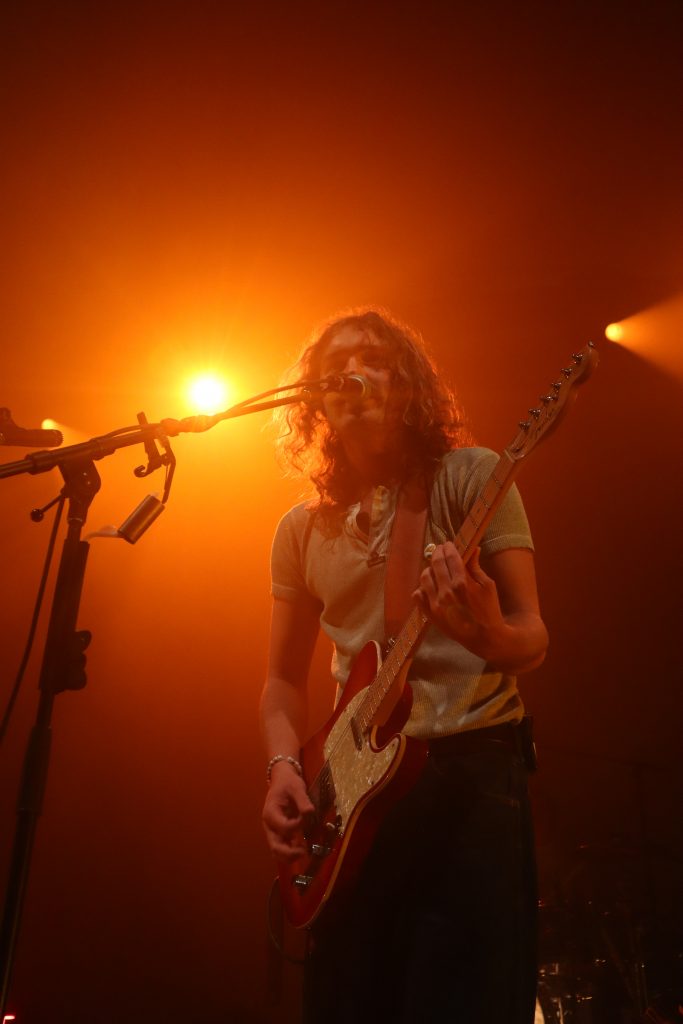 The crowd whistled and cheered as strobing red lights and a long instrumental buildup to showcase the band members' impressive musical talents opened the performance. The buildup was reminiscent of a constant whistle, permeating through the crowd and echoing back towards the stage–almost as if reverberating the symbiotic relationship between crowd and band. Intricately-woven guitar anthems and strongly-sung songs rung throughout the night. As the evening ramped up with song after song, suddenly, Harmon cut everyone off, asking for silence. Then, in his sultry voice, he whispered, "This is the one y'all have been waiting for."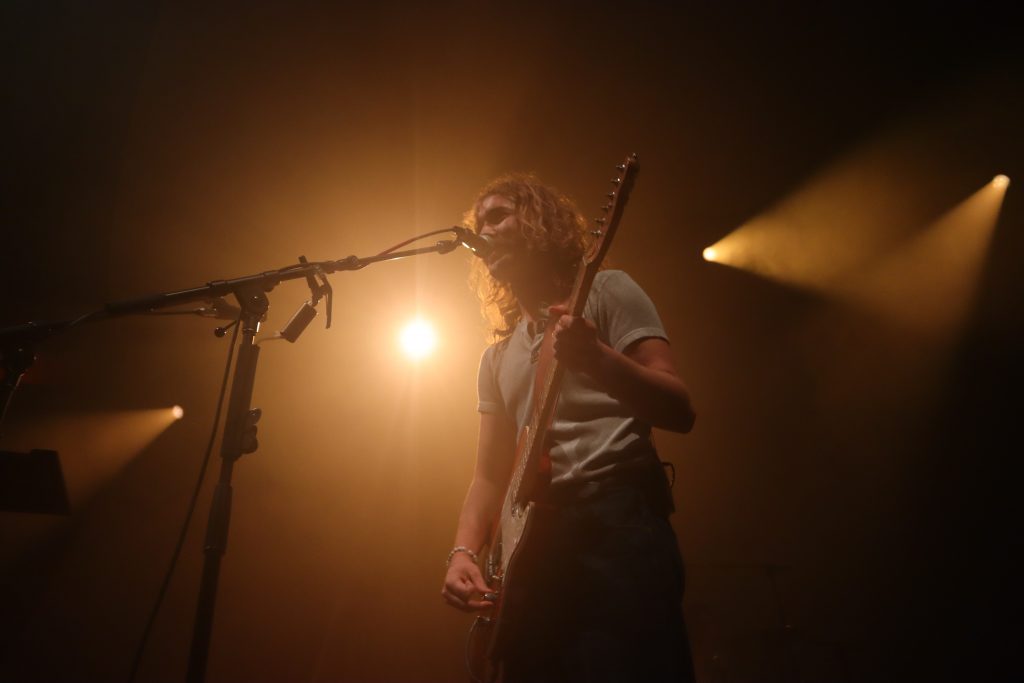 He broke out into their hit single, "Kilby Girl," right in the middle of their set, and I promise, it had everyone in the venue singing along to its indisputably catchy chorus. The music was infectious: it had the group of dads bumping their heads just a little bit harder as one of them raised his can of water up into the air, toasting the ceiling. To my left, a couple jumped and danced with excitement, swooning and swirling to the rhythmic beat. You could tell without even having to ask them that this was their favorite band, by far. Probably heavily placed on their shared Spotify playlist. They were so lost in the music that while dancing, they tripped and fell to the ground, landing in a pile of laughter and joy. All this while someone else, standing way in the back, stared longingly at them while leaning on crutches, feeling the same energy and singing the same lyrics he so clearly wanted to dance along to.
All great things must eventually come to an end. After playing a few more songs, the band ended their pop-indie rock show with a culmination of terrific guitar riffs and crashing cymbals before thanking the audience and leaving the stage. This didn't stop the crowd from pleading for one more round, cheering endlessly for an encore.
They got their wish as Harmon came back onto the dimly-lit stage and introduced a stuffed animal named Georgie. He said that while they'd only met a couple of days ago, they hit it off instantly, and it felt like they had known each other forever. That's honestly the kind of feeling you get from The Backseat Lovers. Their music is so catchy and fresh, yet strikingly nostalgic, an impressive feat considering how young the band members are.
Harmon sang the next song solo, without backing from any of his fellow band members, before the whole band returned for their final two encore songs. In contrast to the rest of the performance, the encore felt much more intimate, consisting of softer, more peaceful renditions of songs from their iconic 2019 album, When We Were Friends, being performed.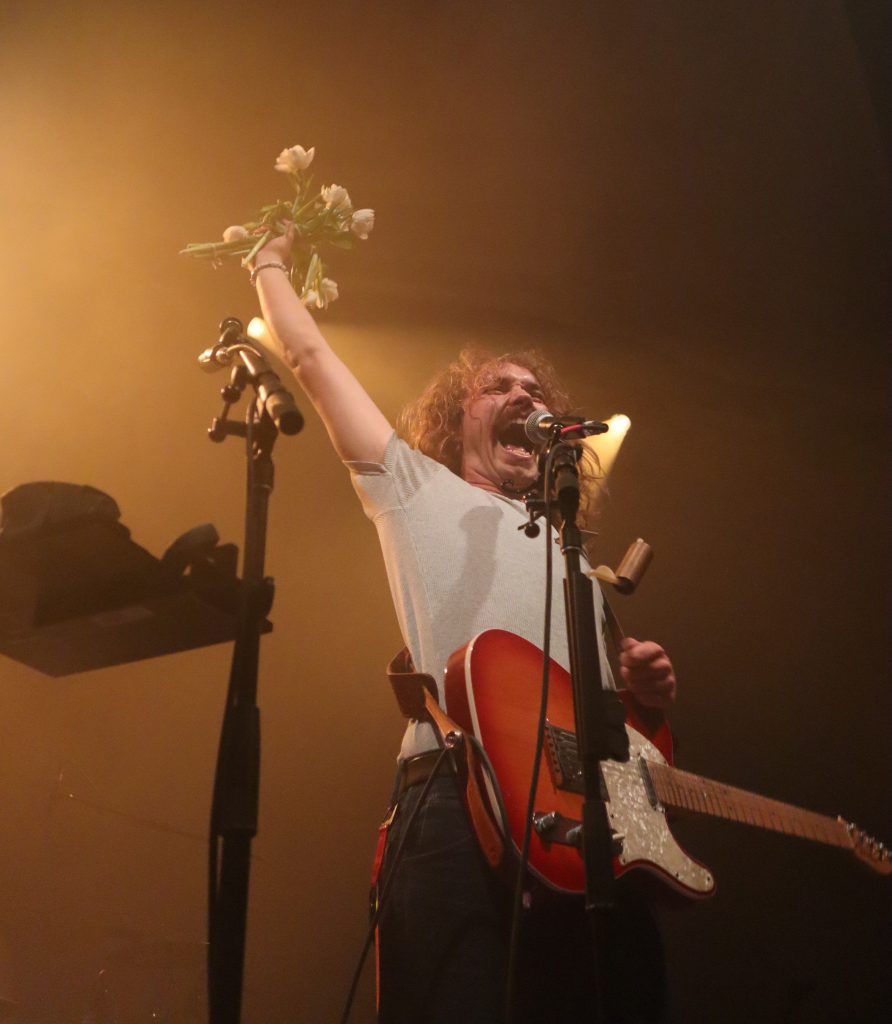 With one last song to go, the audience waited in anticipation to see what it would be. Many from the crowd screamed out, "Play Sinking Ship!" — and indeed they did. Their performance was nothing like the Titanic, but it was definitely a blockbuster event. Like all great lovers, the band gave what was needed and broke the audience's hearts at the end, leaving us yearning for more. Nevertheless, from what was one of the best performances by any artist I've seen to date, it was clear to me that this band has perfected their craft.