Photo Credit: Raph_PH on Flickr
Slow, rhythmic, atmospheric. These are the characteristics that jump out from the internal reverberations of a pair of headphones or car speakers when listening to "I Told You Everything" or "Jupiter 4" by Sharon Van Etten. They are the fundamental underlying aesthetic of Van Etten's latest album, Remind Me Tomorrow. Yet, these qualities undersell the vibrant energy that also underscores so much of Van Etten's music, a spirit that is especially evident when it bursts forth in full force in a song like "Comeback Kid".
It is difficult, I imagine, to write a review for an album. Certainly, I face some difficulty now for my first album review trying to come up with more to say than go out and take a listen, it'll be worth it. Maybe with some practice, the difficulty will go away, but perhaps it never does. I suspect these are byproducts of the intrinsically personal nature of musical interpretation. Like poetry, music speaks to the individual. Certainly, there is value in deconstructing it or hearing the artist's original intentions, yet, to assume that these alone make up the entire significance of a song or album is to overlook music's most important aspect, its interaction with the audience. An artist never knows if one of their songs played at the right moment to the right person may come to form a core memory in that person's life experience. Perhaps, when they needed it most, music inspired hope. Perhaps, it called them to action.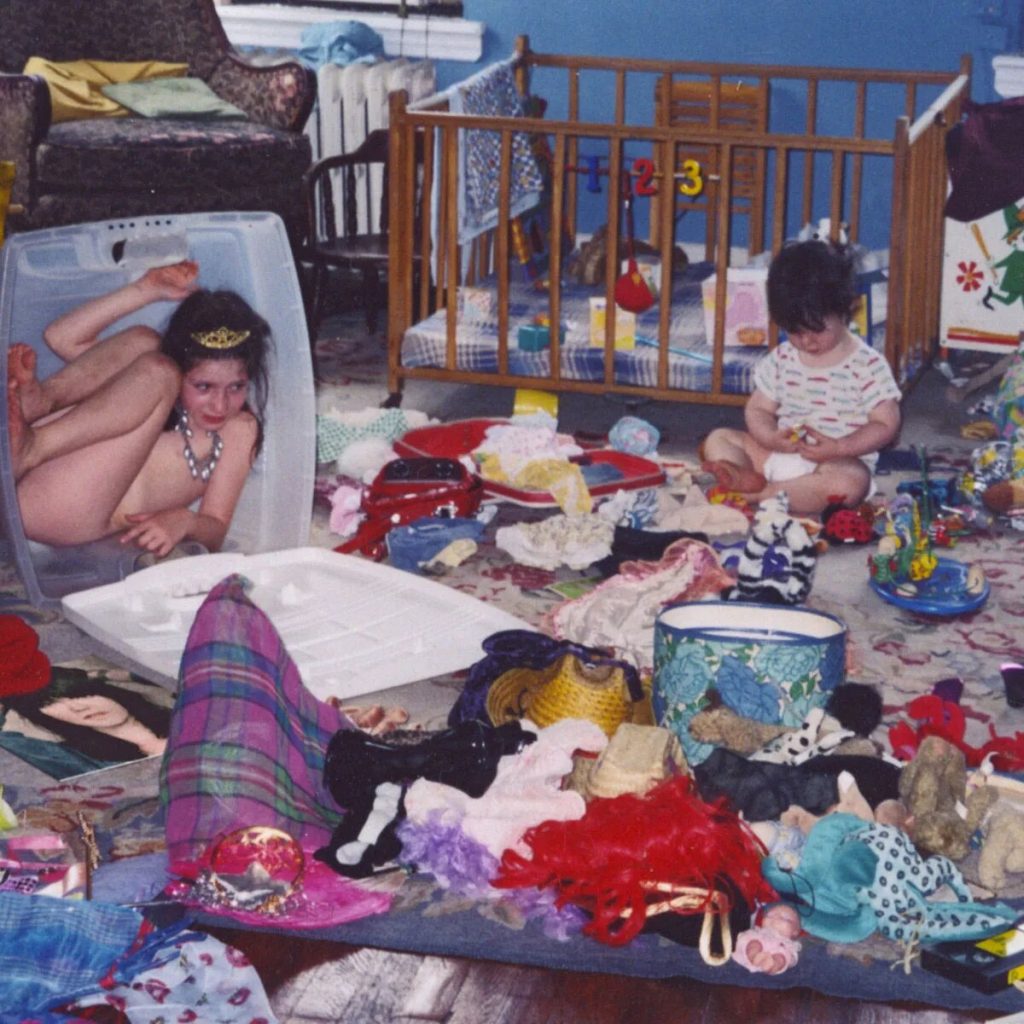 For me, I freely admit that Sharon Van Etten's catalog was not really a genre of music I was particularly interested in, nor was the artist herself someone I had heard of. However, I resolved to listen with an open mind. After all, I've often found that breaking my musical comfort zone to engage with new musical tastes is an incredibly enlightening experience. To that end, I embarked on my melodic quest with Van Etten's latest.
Remind Me Tomorrow is an interesting clash of old and new from Van Etten's career. It is altogether more bombastic and makes use of new instruments and musical stylings compared to previous entries, yet it does not stray too far from her core sound aesthetic. "I Told You Everything", a slow, reflective piece on the deepening emotional connections of relationships, would not be out of place in an earlier album like Are We There. Its instrumentation is similar; its themes are similar. At the same time, from a cohesive standpoint, it finds a good place as a starter to Remind Me Tomorrow as a kind of bridge between the old and the new. By the time the album hits "Seventeen," self-described by Van Etten as her "New York song… talking about living somewhere long enough to see the changes that I have," the tonality of the album shifts. Synths, a new addition to Van Etten's musical lexicon, are in full force, and the music is at its most energetic. Fundamentally, Van Etten's method of expression has evolved to suit the album's core theme of change. "Seventeen" inherits the melodic legacy of Van Etten's discography while building on its foundations to take it someplace new. By the album's concluding song, "Stay," the bombast has mellowed out, but the power remains. Slower and more confident than the album's start, "Stay" is an elegant and thematically fitting finale to the journey started in "I Told You Everything". It fully realizes the album's underlying story of building trust and bringing a relationship closer together with, "a love song to my partner." Put simply, Remind Me Tomorrow is the musical expression of growth and change. It reflects on the relationships we form in life, the evolution of the places around us for better and for worse, and the new people we become by virtue of our decisions and indecisions.
Van Etten certainly is a multi-talented artist. Alongside her body of work as a singer-songwriter for over ten years, Van Etten also stars as an actress on The OA and Twin Peaks. As with any good artist, she channels her varied life experiences into her work, with themes of love and relationships especially permeating through many of her pieces. Categorizing what exactly her distinctive sound is however can be difficult, which is especially evident with the addition of new evolutions like Remind Me Tomorrow. Altogether, she is perhaps best described as a coalition of ideas. In a time when musicians are freer than ever to experiment, branch out into new genres, or bridge the gap in the public consciousness between stage performer, public celebrity, and online influencer, Van Etten expands her portfolio to new reaches while keeping hold of what makes her sound, hers. Her music can of course be described as largely within the nebulous bounds of indie rock, yet individual songs within albums can be something else entirely. She is a singer, but also an actress and an active student. Van Etten fits no singular descriptor.
In reflecting on these thoughts of my experience with a new artist and a new genre, I find it important to reiterate that the best way to assess if you might be interested in what Van Etten has to offer is by taking a listen yourself. No matter what I can say, music is most communicative when it reaches out to the listener directly. Remind Me Tomorrow is worth the trouble of a listen, even for new listeners like myself. Van Etten did not redefine my musical comfort zone. If I need to choose something to listen to in the next five seconds, I will probably still default to Jazz. However, I find myself more informed by the experience and I respect the love and care Van Etten has put into her music. Maybe I am not at a point in my life where her music has quite connected with me emotionally as I sense it has the potential to do, but all the same, I found this particular experience quite enjoyable.
I see this as a universal challenge. I implore others to listen to break their musical comfort zone with things they'd never even considered before. In my case, that meant immersing myself in the works of Sharon Van Etten, for others, I expect it to be entirely different. All the same, while I can't guarantee that artists discovered on such a quest will be added to one's personal playlists, I am absolutely certain the effort is worth it, if only to gain a newfound appreciation for the diversity of artistic expression.