Dijon @ The Wiltern [6/4/22]
Photos by Roxy Morris
24 hours before Dijon's last set in his Absolutely tour, my friend Roxy and I were informed that UCLA Radio would no longer be provided free press pass tickets to see Dijon. We deliberated, should we pay out-of-pocket for 350% marked up resale tickets? Together, we decided:
Fuck it.
24 hours later, "Wiltern" in bright neon blue lights tower over my head.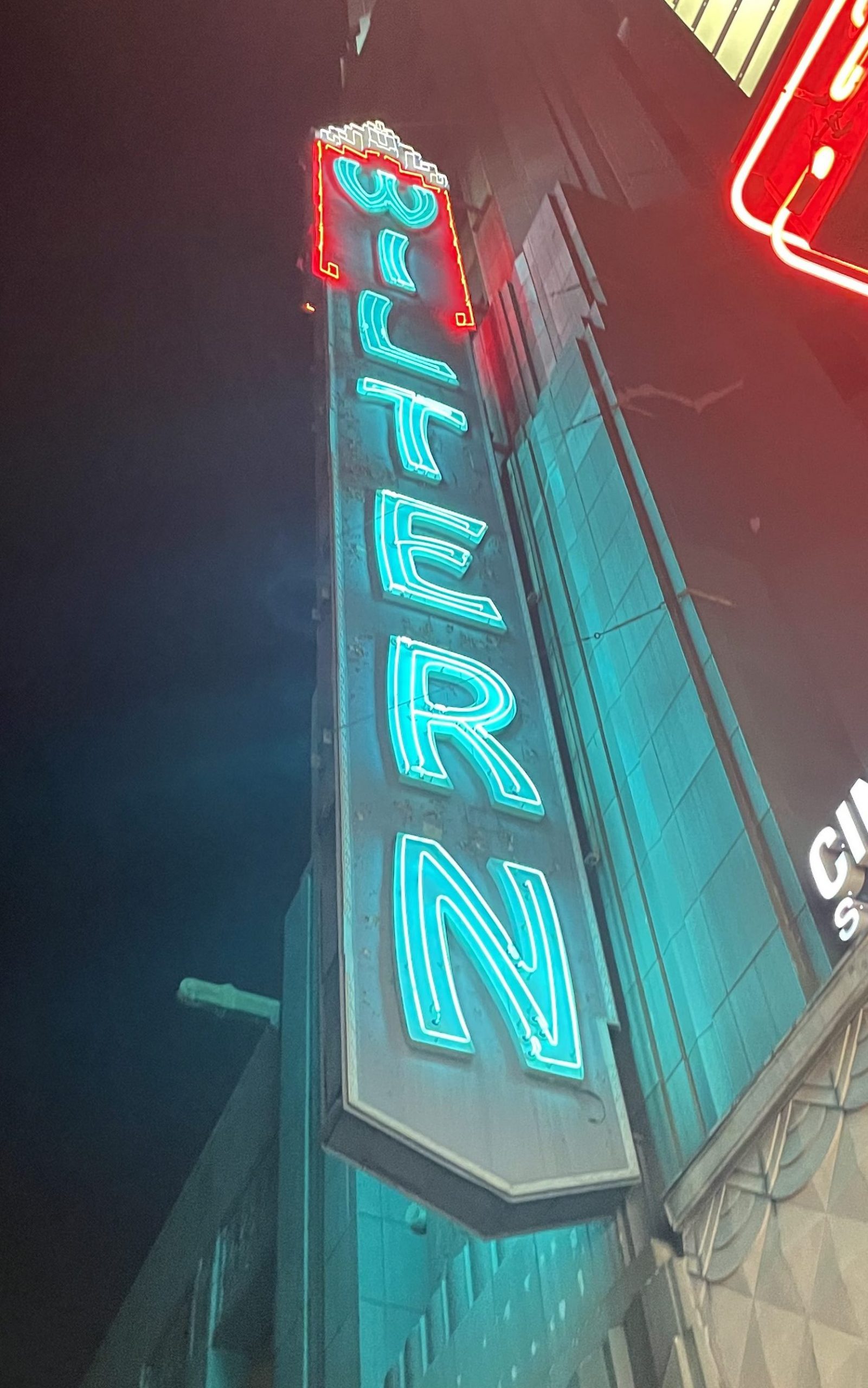 Call me a normie, I'll admit I discovered Dijon through his second most streamed song "The Dress" through my roommate (shoutout Alice). I spent the night laying in my bed, blasting his entire discography in my ear while reading his limited interviews. Absolutely is an intentionally imperfect debut album mirroring Dijon's imperfect life: divorced parents, imposter syndrome, past alcoholism, and depression. The raw, emotional pop-R&B album softened enough hearts to earn Dijon a completely sold out tour. I was thrilled to see how Dijon, a 29-year-old performer that personifies the opposite of high ceilings and sleek geometrics, would claim the stage.
I stand in the general admission section elevated balcony to the left of the stage. Indie teens, white skater boys, niche millennials with black high boots and leather jackets. Although I looked nothing like the crowd, I felt comfort knowing what kept us all in common: paying out-of-pocket to see Dijon (clearly still slightly salty). Overhead lights illuminate the stage cool blue. The headlights suddenly blast and stream to a white circle in the middle of the stage.
Paul Dally stiffly strolls perfectly to the center in preparation to open. He looks like he came straight from a 70s romance movie. Although the crowd doubles his followers on Instagram, Dally's deep country voice enthralled the audience into gently swaying for both songs. He clenches his guitar and flips his gelled hair back as he claims Dijon was the "best show he's ever seen." I could barely distinguish his words through his thick southern accent, yet Dally still left me feeling serenaded and anticipating Dijon.
The crowd tried to maintain the excitement high Dally left by silently staring in nervous anticipation for Dijon. Minutes past, and small talk between groups begins again. I continued staring at the empty stage, thinking about how Dijon reminded me of my one older cousin who runs on People of Color time. But I reminded myself it's always that type of cousin whose presence makes the tortuous wait worth it.
9:17 pm strikes, lights dim, a collective scream from the crowd roars as the stage décor becomes more prominent. The only decorations are dozens of artificial candle lights atop the instruments (looks like the 10 for $5 pack from Michaels). The lights transition to burnt orange to gloomy, overwhelming sounds of angst as Dijon and his band casually stroll to their respective positions. They take swigs of their beers, dressed in variations of outfits I would wear grocery shopping.
No aspect was flashy or perfected. Dijon wants his sound to be perceived, not himself. He's wearing a beige oversized sweatshirt, camouflage hat on backwards, and an overgrown beard. No words spoken, he sits and instantly spells us into the Dijon groove.
The instrumentals from "Big Mike's" travel through my body and bounce off the walls. From yards away I distinguish Dijon's neck veins protruding as he pleads for Joanne to take him back. Although I knew every lyric, I had trouble singing along, as Dijon incorporated ad libs and played with the soundboard. He jumped straight into "Scratching" to continue his emotional pleading to Joanne. The name of the song extended to his scratchy voice, soothingly scratching my brain.
Although Joanne only exists within these songs, Dijon's lyrical vulnerability alludes to his struggles with imposter syndrome. His father came from Guam and his mother from rural Southern America. With both in the military, Dijon constantly moved. Growing up mixed, both sides of the family never fully accepted him. The lack of physical and emotional security caused insecurities in his success. "It feels unearned in a weird way" (Renshaw 2022). With one hand on the mic and the other on a drum mallet, he ends the song by striking the drums and wailing, thinking of his unstable life:
"But I know, I know that I cannot change it/ It can't be undone/ Shadows scratchin' at your heels where you run."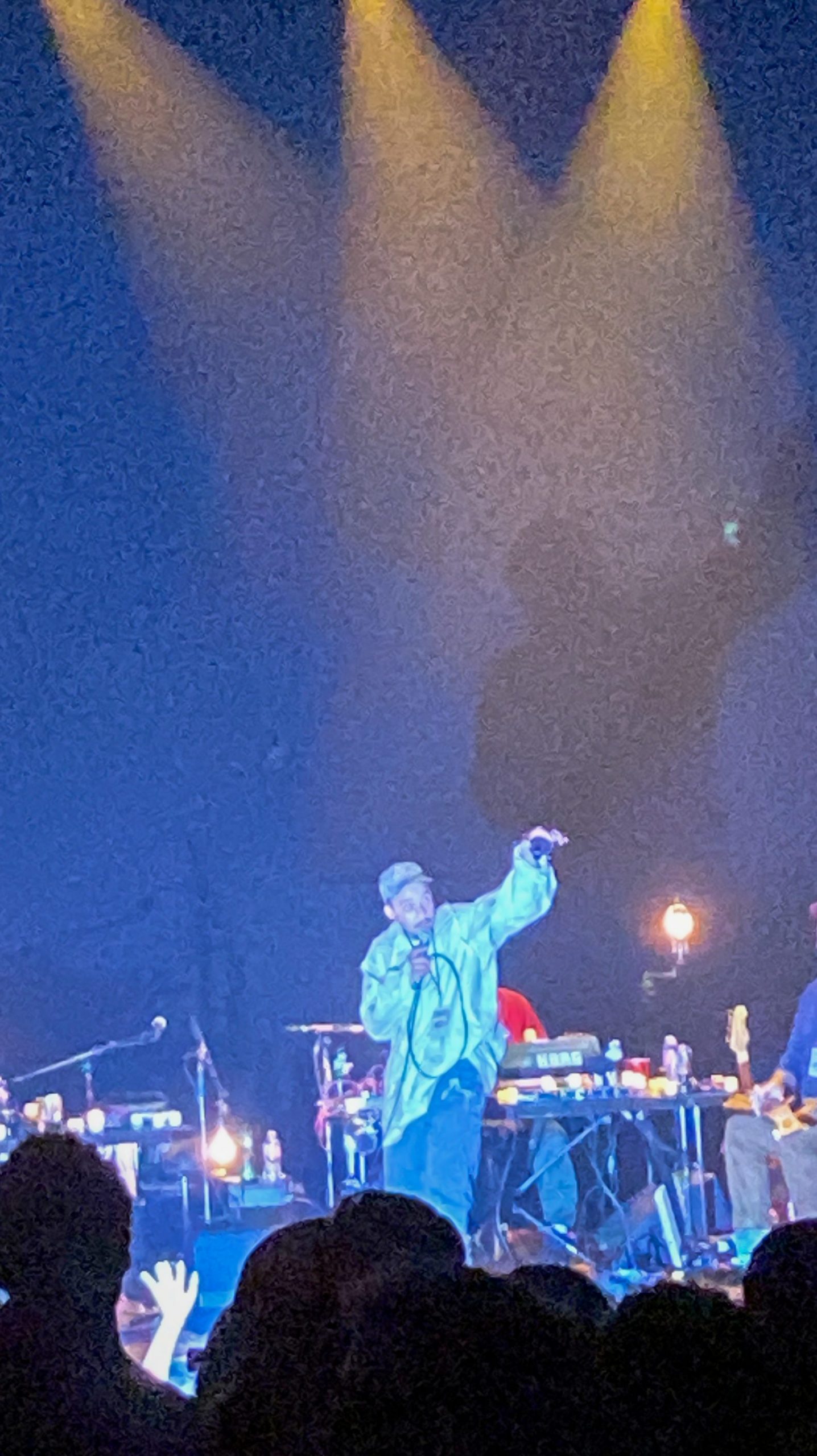 Dijon takes a second to catch his breath, alters his hat forward, and speaks his first words since coming onto stage: "Oh boy." He jumps into introducing his band and precedes each name with "the main motherfucker." Jack Karaszewki on guitar, bass, and synthesizers; Henry Kwapis on drums; Mike Gee on guitar; and Ryan Richter on lap steel, guitar, and bass. I laugh at Dijon's theatrics for every introduction, which include falling to his knees to introduce Mike. Sharing nic pens, cheering beers, and exchanging laughter, Dijon and his band mimicked childhood best friends playing music around a summertime campfire.
"rock n roll" sounds nothing like how it did on his 2020 EP How Do You Feel About Getting Married. Contrasting the original with voice distortions and heavy drums, the live performance started gentle to an occasional drum. He violently bounces up and down on his seat while yelping ad libs, needing to take a deep breath mid-chorus.
My hair's raised, and my chest pounded to the violent drumming as the room became manic with heartfelt ad libs and a cheering audience. As each song ended, Dijon never failed to release a blatant sigh as he wiped sweat off his forehead. Feeling as if I was the one who performed, I awkwardly wiped my dry forehead too.
He gave his vocal cords a well-deserved break and silently DJ'd with the soundboard. Vape puffs from the audience hit the air as an unfamiliar beat consisting of electronic hymns and settling guitar strums fill the room. I was a balloon slowly being blown-up, feeling as if I was near popping, and the music was the air-pump.
I anticipated the hair raises and thumping heart, but I did not expect to laugh. Putting the mic in his mouth like a rose during "Talk Down," randomly exclaiming "order in the court" while banging on drums, and letting out random screams throughout the show, all aroused giggles. Dijon didn't study any formulaic recipe before pouring his heart out. He was unapologetically his comical gifted self: Dijon Duenos.
The notorious encore chant turned into celebratory cheers as Dijon and his band walked back onto stage to perform "Rodeo Clown." He stands at the edge of the stage, scrappily screaming while keeping eye contact with the abyss of the venue:
"What are you ashamed of? / What are you so afraid of? / You're missing out. "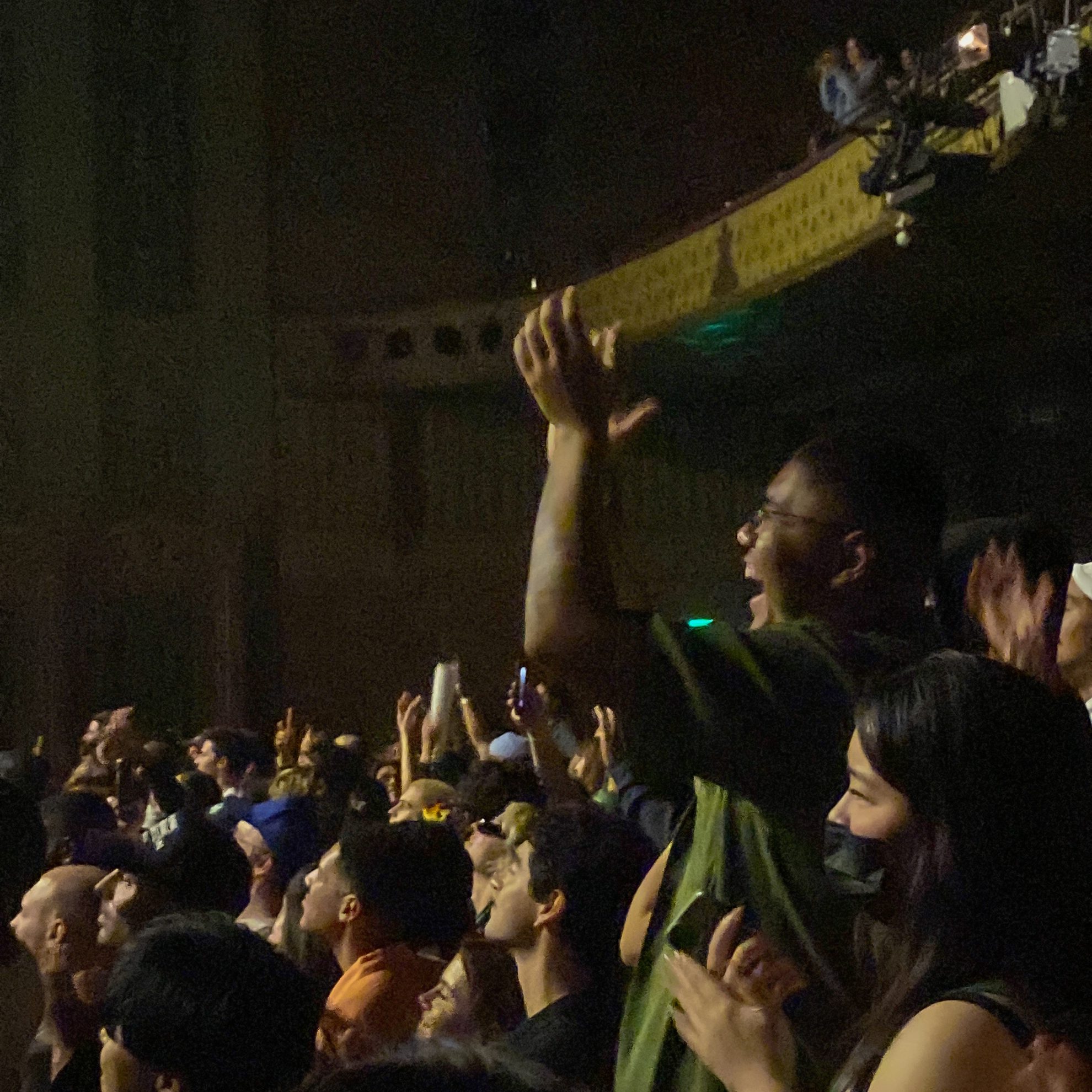 I embraced the tears streaming down my face as I sway with Dijon, thinking of the imposter syndrome I've felt all my life. I've never cried in public, but I didn't feel watched. Every person in that venue (except perhaps the security guards, though I bet some too) was tethered to Dijon and his power to make you feel sang to.
Just like before 9:17 pm hit, the audience stared at an empty stage. Together, we hoped Dijon would reappear to scream and wail at us until we're sore and broken. Reality struck when my group began to leave, and I shuffled out of the Wiltern, unable to articulate the plethora of emotions bottled in my chest when discussing the concert.
I thought to myself, I witnessed the end of the Absolutely tour, but with a sold-out tour just from a debut album, I knew I witnessed Dijon Duena's genesis.