Photos by Angela Kan
My favorite part of Coachella? Not going.
Instead, I got to show-hop around LA for a fraction of the price, thanks to Goldenvoice's annual "April 2023 Coachella Sideshows," hosted at various venues across LA and the Bay.
Tonight, I'm in Pomona to see Yves Tumor and WILLOW. Eagerly wondering if (and hoping) the two-hour drive there in rush hour traffic will be worth it, we fill the time with discussions on artist autonomy, growth, and nepotism. Tracking WILLOW's evolution from child star into an artist with her own style is undoubtedly impressive, as she integrates an immeasurably wide range of creative influences into her work. Her range is undeniable, from the 2015 introspective Ardipithecus LP to her more dreamy-pop, electro-funk, psychedelia-tinged work seen in 2017's The 1st and 2019's WILLOW. Lately, she's leaned into a grittier sound, occupying the emo-punk and indie-rock space with crashing cymbals and sharp bass riffs in 2021's lately I feel EVERYTHING and her newest 2022 album, <COPINGMECHANISM>.
I'm curious to see what the show will consist of, as WILLOW is neither tied to any one album nor tour schedule tonight. It's my first time at the Pomona Fox Theater, and also my first time seeing both artists. I'm filled with anticipation: what will she play? what will the crowd be like? will there be surprise guests? — but to me, this is the magic of the concert experience.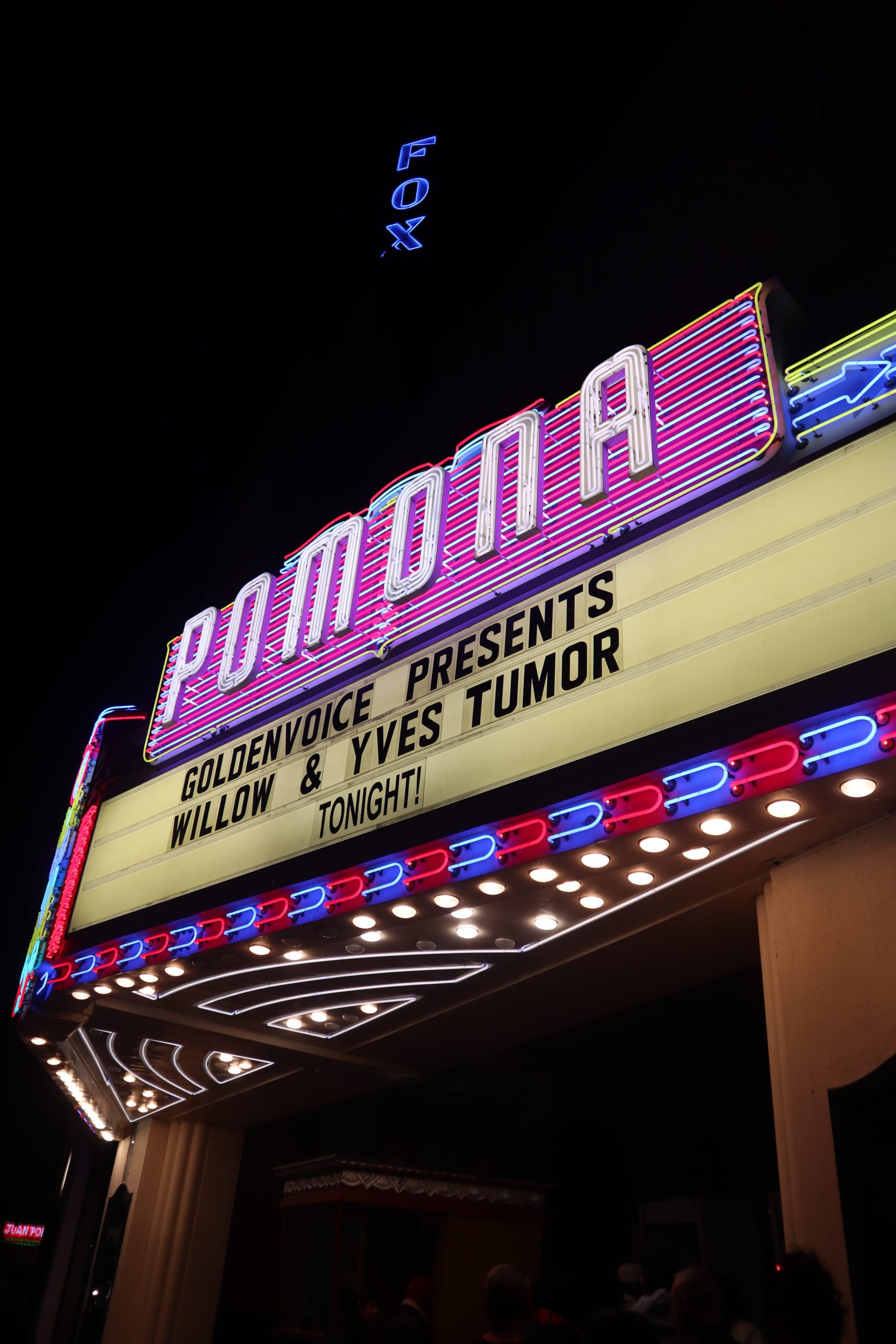 Despite hosting a capacity of roughly 2,000, the venue feels rather intimate. A fully restored movie palace from Hollywood's golden age, Fox Theater's Art Deco interior brings with it a sense of old-school familiarity and grandeur. On the marquee above me, a sign announcing "WILLOW and Yves Tumor" glitters and catches the eye of excited passersby, myself included, as I wait in line to enter the venue.
Walking into the grand theater, I'm immediately struck by a blasting energy, one that can only be curated by an absurdly unapologetic rock performance.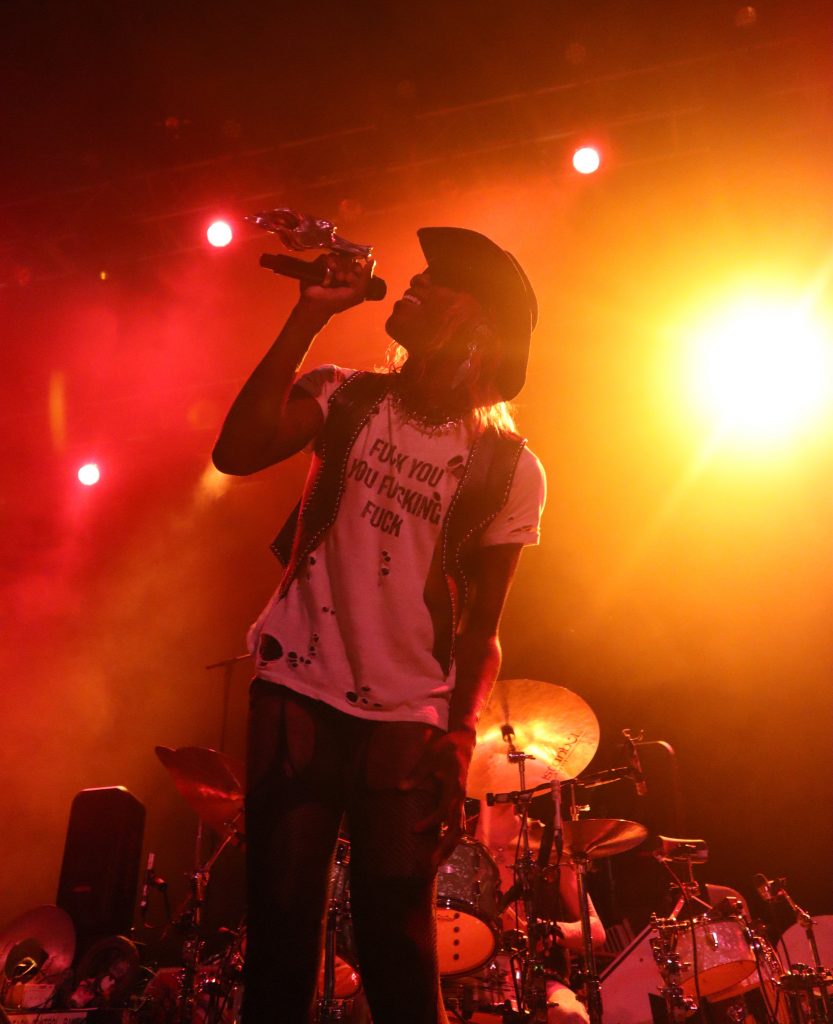 Yves does a great job opening, their scorching blend of 21st-century indie and 80's metal invigorating an already electrified crowd. Decked out in an iron-studded leather vest and shorts, a distressed white shirt graced by the words, "FUCK YOU YOU FUCKING FUCK," and sheer stockings ripped at the thigh, they effortlessly bring together sass and an industrial punk attitude. Yves delivers a show-stopping performance with hits like "In Spite of War," "God is a Circle," and "Secrecy is Incredibly Important to the Both of Them," transcending what it means to be an opener and radiating with the unrivaled presence of a main headliner.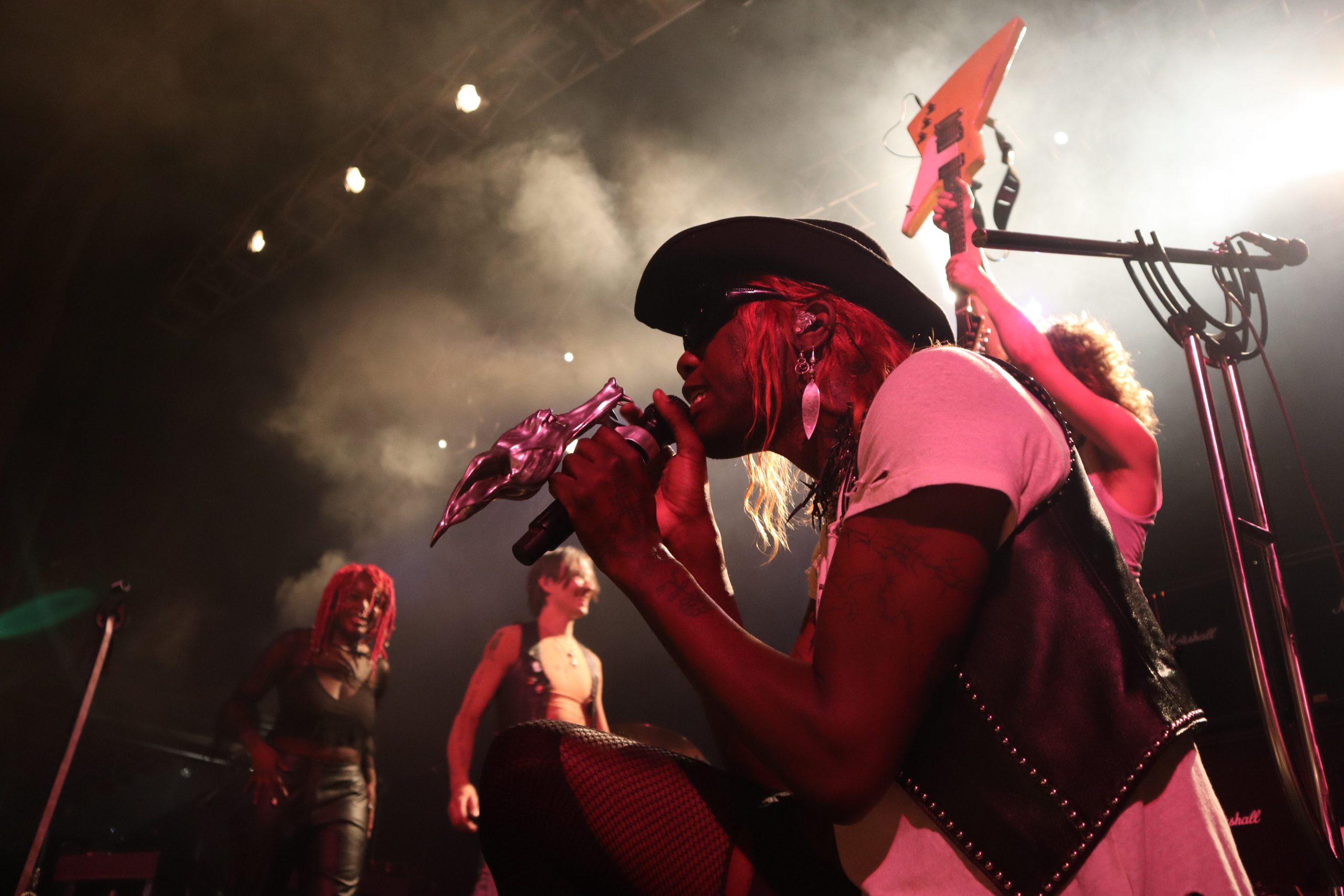 Supported by three guitarists, sporting props like a metal megaphone and what appears to be a metallic dog skull clipped onto their microphone, Yves exudes an air of sensual ferocity as they dominate the space and guide the 2,000 person crowd into a unified community of reckless abandon and yearning.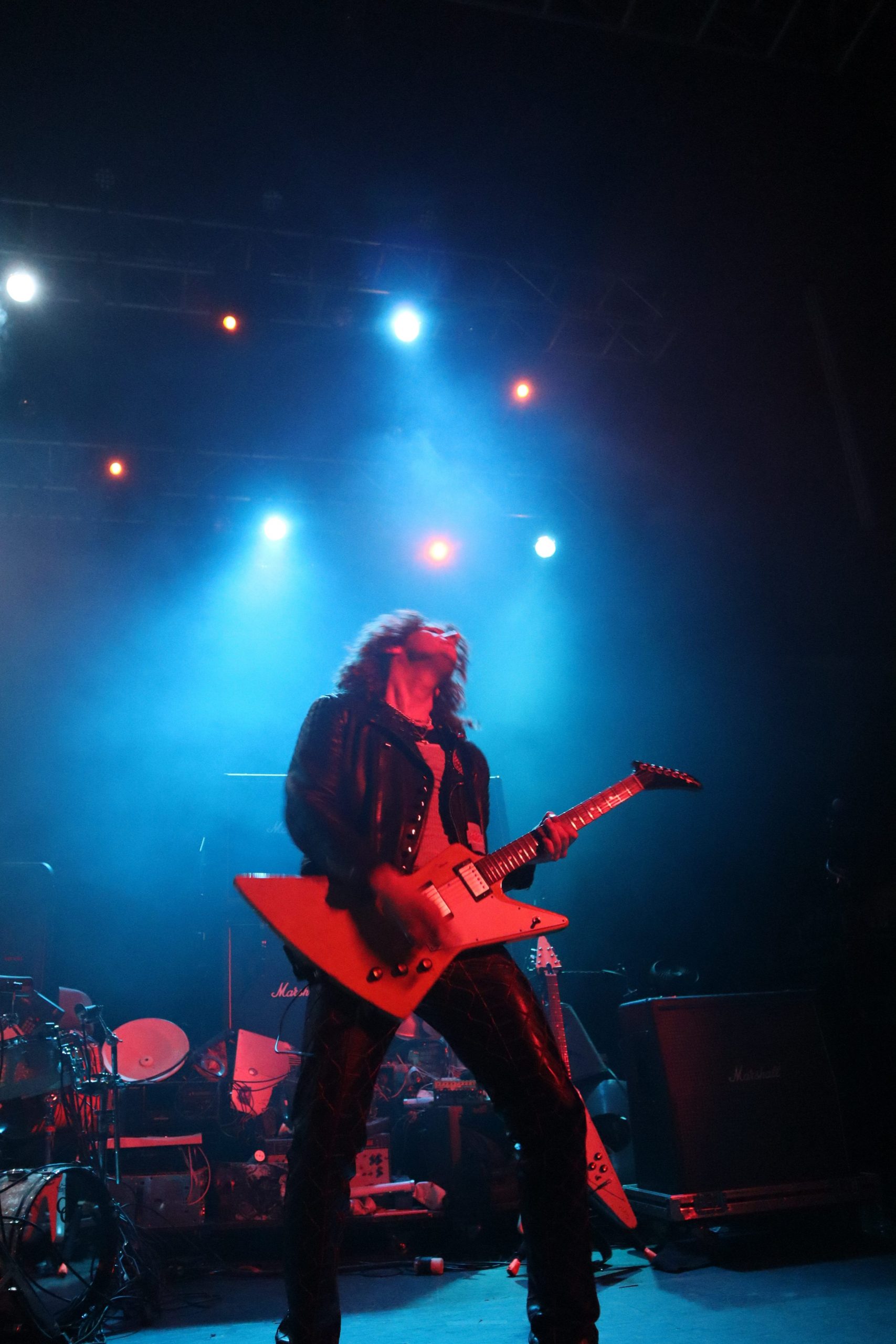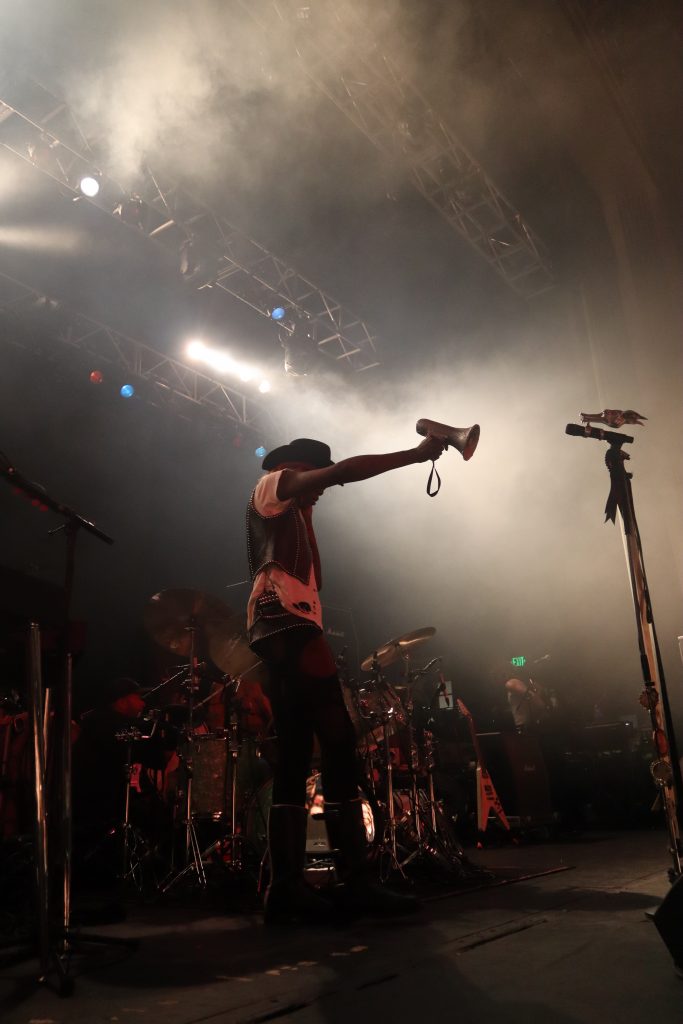 A quick interlude follows before the lights fade again and WILLOW rushes out to chants of "WILLOW, WILLOW!", donning an electric guitar and confidently strumming the opening chords to "t r a n s p a r e n t s o u l," the lead single from her 2021 album. Saturated stylizations of her face and album covers project behind her on the backdrop as she struts around the stage belting out lyrics, working the crowd, and playing the song's sounds of grungy defiance on her guitar.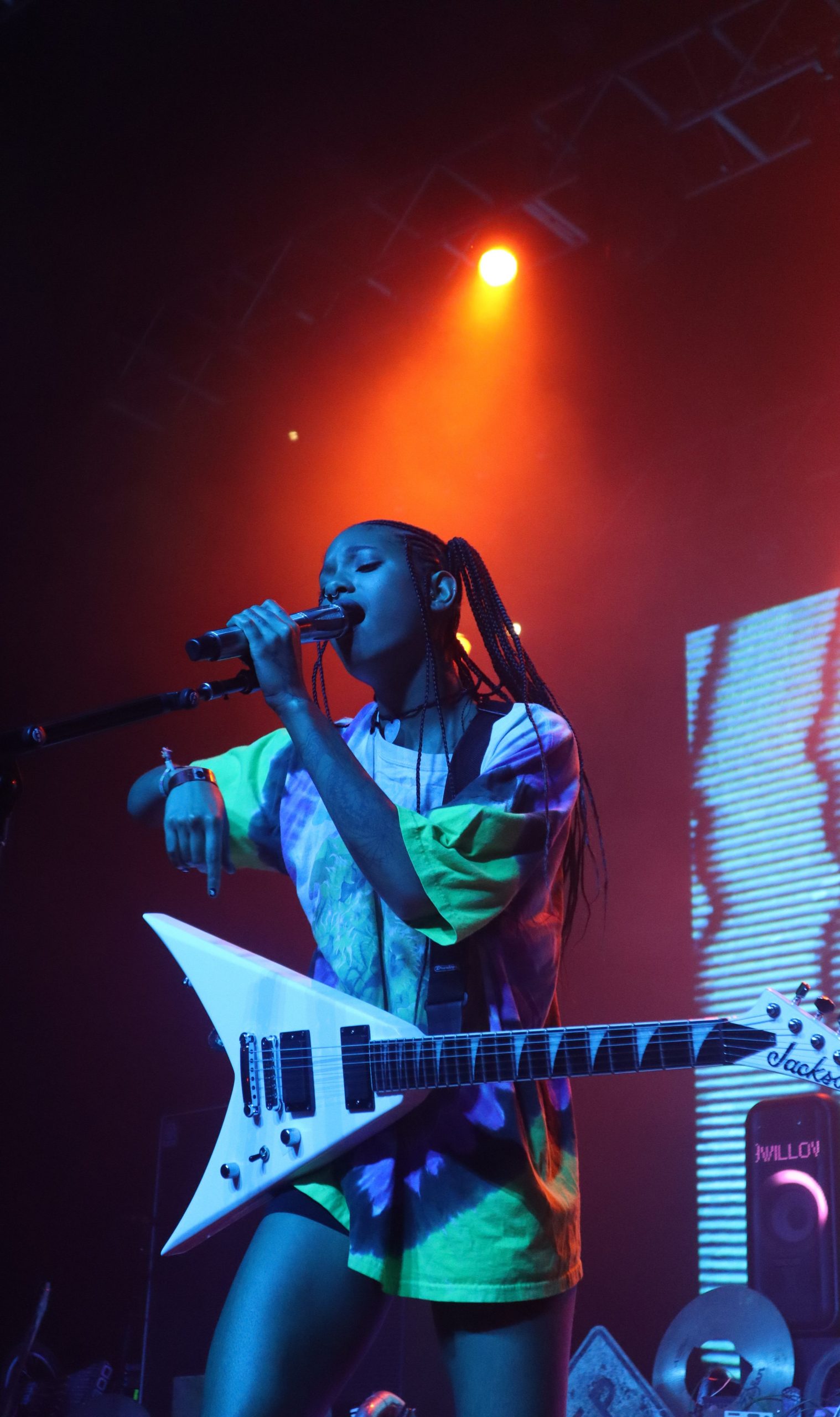 The singer barely stops to take a sip of water before transitioning into her next song, "<maybe> it's my fault," opening with, "If you know the words, sing the fuck along!" Fittingly, the crowd does exactly that. WILLOW holds the microphone towards us in between displays of her soulful, powerful voice, and indeed, we abide by her command and sing along to each verse. She ends the song by addressing the crowd: "Wow, I love to hear you guys sing," which is immediately greeted with more cheers, before continuing on with spellbinding performances of every consecutive song from <COPINGMECHANISM>.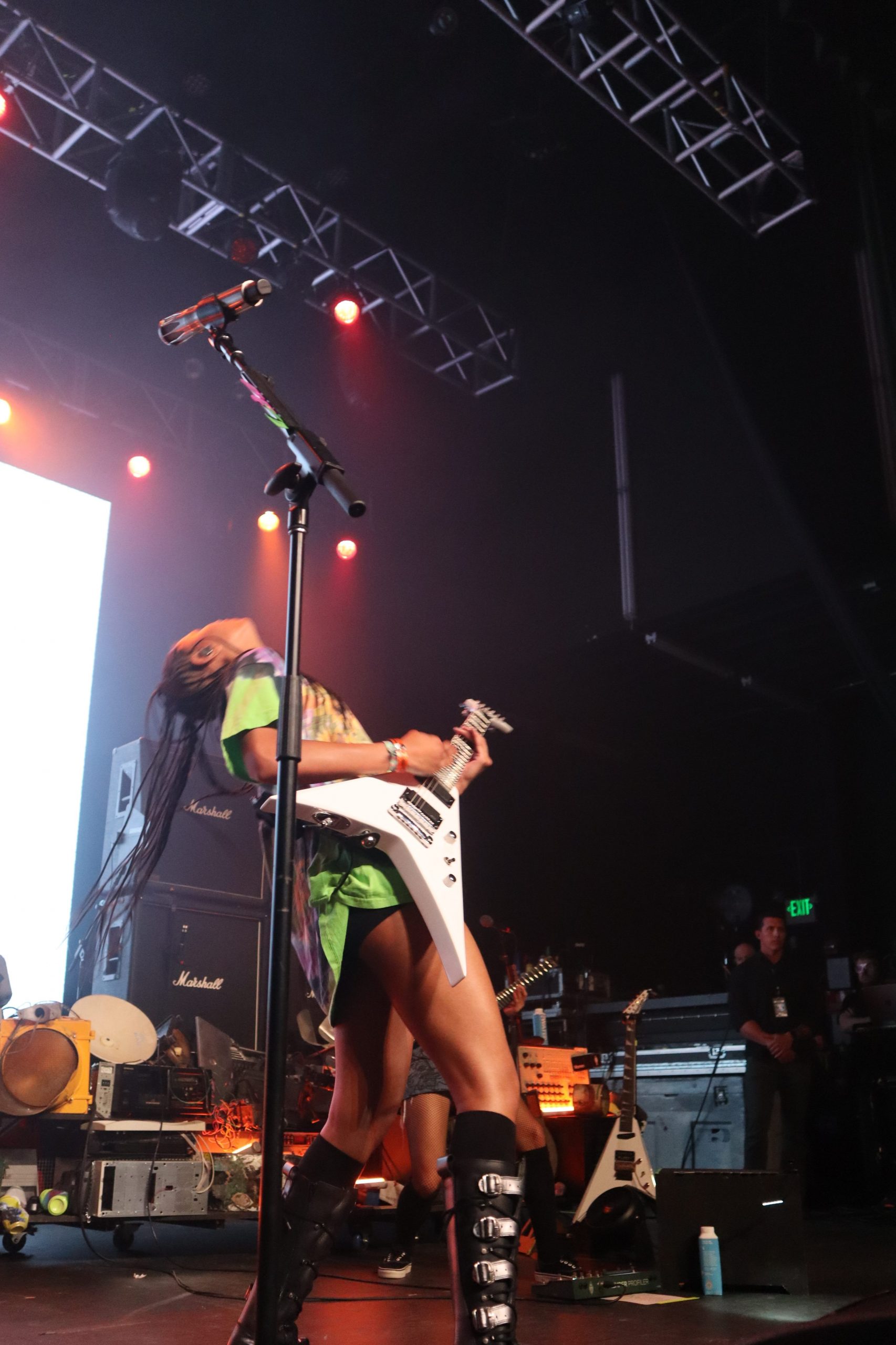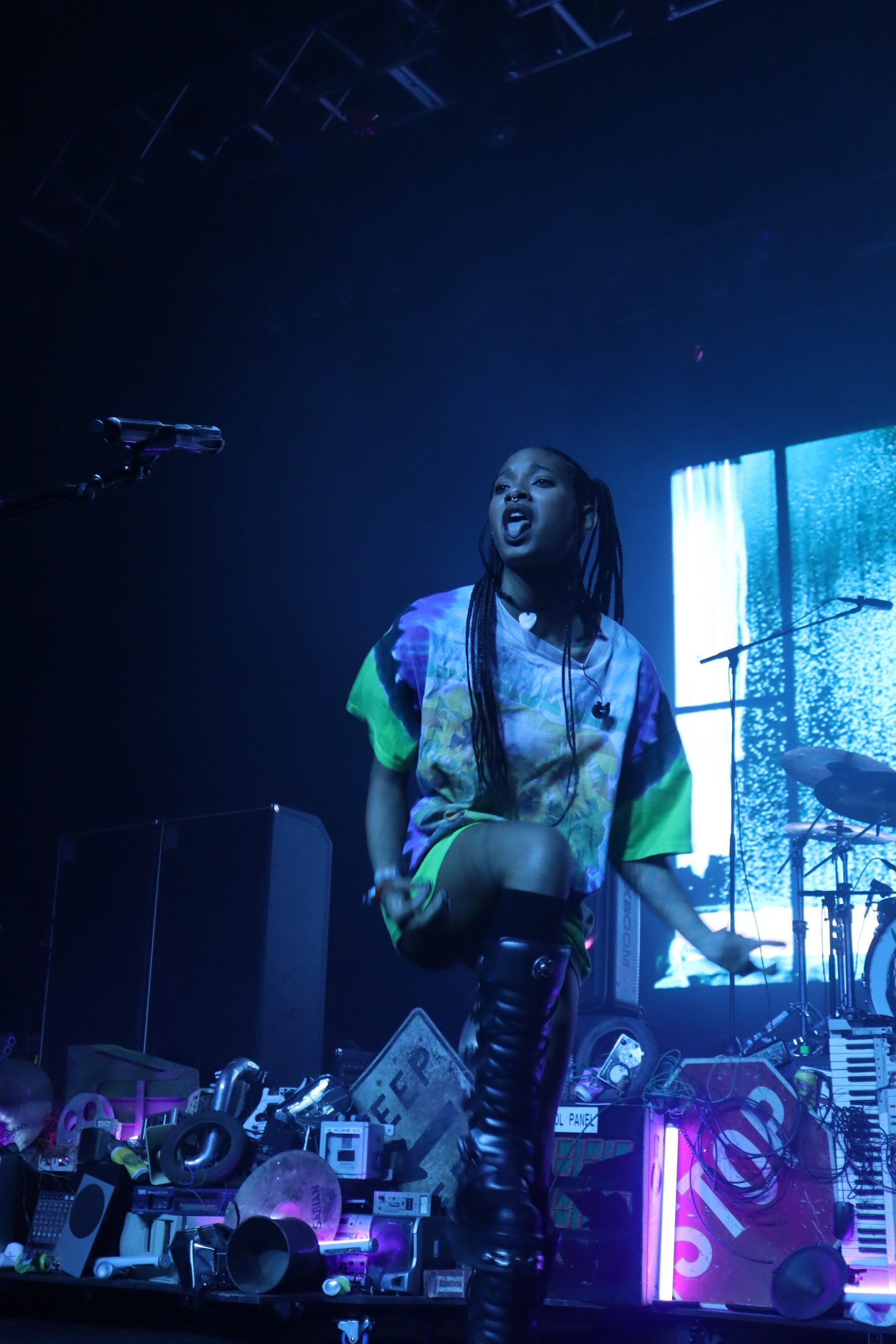 Her impressive musical range and emotional depth are consistently demonstrated in each song, bringing forth feelings of awe and pulling me closer into the set. Throughout the performance, I am struck by the star's poise and humility. It is strikingly apparent how well she knows how to carry herself in the limelight–polished, yet casual, while donning an oversized psychedelic sunflower tee and lace up platform boots. She ends most songs with a short, yet sincere, "Thank you," before launching into the next, maintaining the crowd's frenzied energy and showcasing her incredible musical talent with constant electric guitar riffs and resoundingly strong vocals.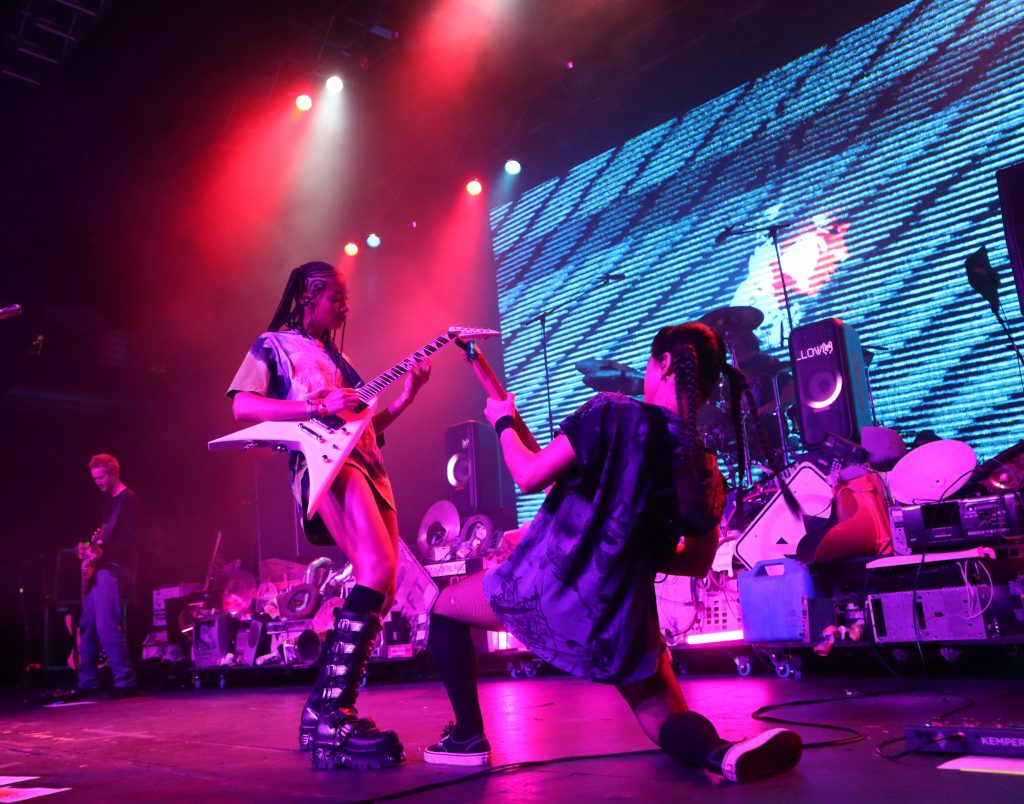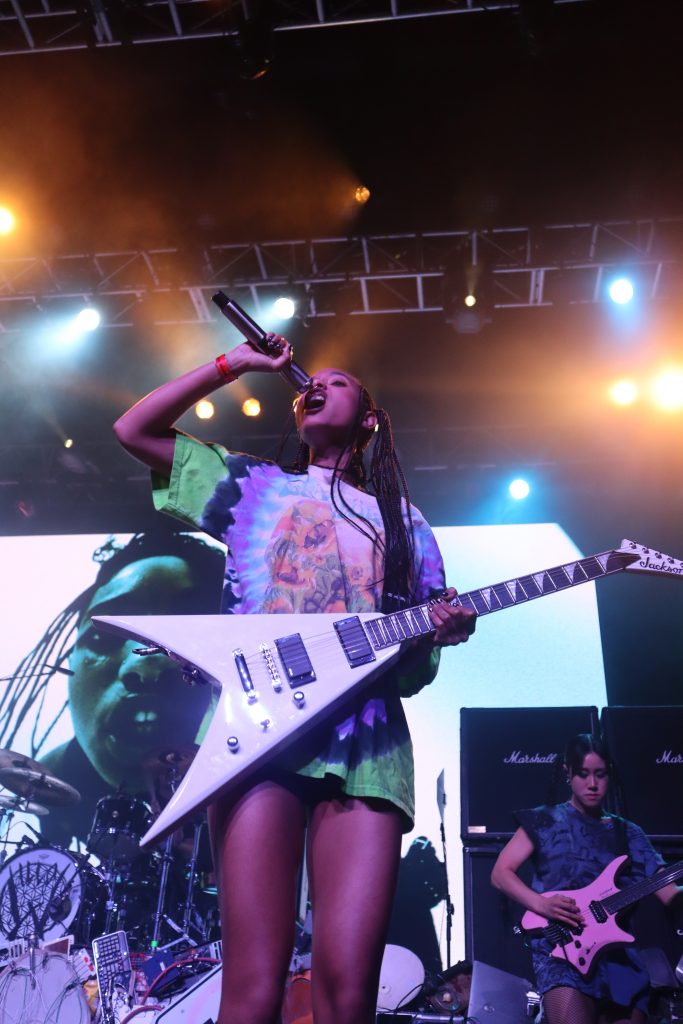 WILLOW rounds out the setlist with crowd-favorites: "Meet Me At Our Spot," a haunting acapella rendition of "Marceline" that feels more like an intimate sing-along than anything, and the stunning "Wait a Minute" to top off a seamless performance. She leaves the crowd wanting more, cheering for an encore that – to my disappointment – never comes.
Amidst trending conversations of Nepo Babies and the rampant dilution of fame, WILLOW stands her ground as a dynamic, talented musician in her own right, a claim evidenced by a packed venue, a mesmerized audience, and a luminary performance.