It's a warm Friday afternoon in Los Angeles, the kind of afternoon that lends itself to lounging outside and casual conversation. Although we are not able to be together in person, we almost recreate this as we chat with Kid Bloom over Zoom while he sits under a tree to hear more about his newly released EP, "Shaky Knees."
Kid Bloom, otherwise known as Lennon Kloser, is an LA based multi-instrumentalist, who blends his deeply personal songwriting with his knack for groovy (and oftentimes psychedelic) production. Songs from Kid Bloom's 2016 debut EP, "Different State of Mind", continue to soar on Spotify, and debut album "Highway" showcases Kloser's vulnerability through carefully crafted introspective lyricism, while being unapologetically joyful. (Be sure to check out Kid Bloom's extensive discography here.)
Joy is an important word when it comes to describing the world of Kid Bloom – it is a word that is brought up many times throughout our conversation, and a word that encapsulates Kloser's friendly demeanor. Though we have a number of questions prepared to ask Kloser, the minute we start chatting it is clear that we won't need to follow a script. Just like talking to a longtime friend, we unpack Kid Bloom's creative process, upcoming projects, and tour.
This interview has been edited for clarity and brevity purposes
Interviewed by Charlotte Wren & Chloe Gonzales
Charlotte: First of all, congrats on your release! How has it been seeing the fan response?
Lennon: It never gets old. I mean, there's definitely that space that I love to like in, making this music for myself and for my love of it, but it never gets old to see people love it as well. I'm getting to an age where it sounds cheesy but it's not just for me – it isn't for me – so it makes me really happy that it gets received the way it does.
Chloe: It's nice having something so personal to you and then showing it to your fans and having something that they can relate to as well.
Lennon: Absolutely. Lately, I'm starting to really feed into this community of what it is – it's not about Instagram or numbers – nothing of that matters and I used to think it did. I used to use it as currency but now my currency is looking at you guys and even though we don't know each other, we know each other through this other thing. You know what I mean?
And there's this huge world outside of social media or anxieties we place on ourselves. We look for things that are physical that we need to make us happy. I would love for our generation right now to spread as much as the energy we put into Instagram and use that energy outside of it. What would our collective consciousness be if we started to put that energy into human interaction, getting together again, going into shows? I'm just starting to realize that it's backfiring a bit. It's things like this [interview] and us getting together that I'm gonna go 'Oh, yeah, wait a minute there's a whole other world out there.'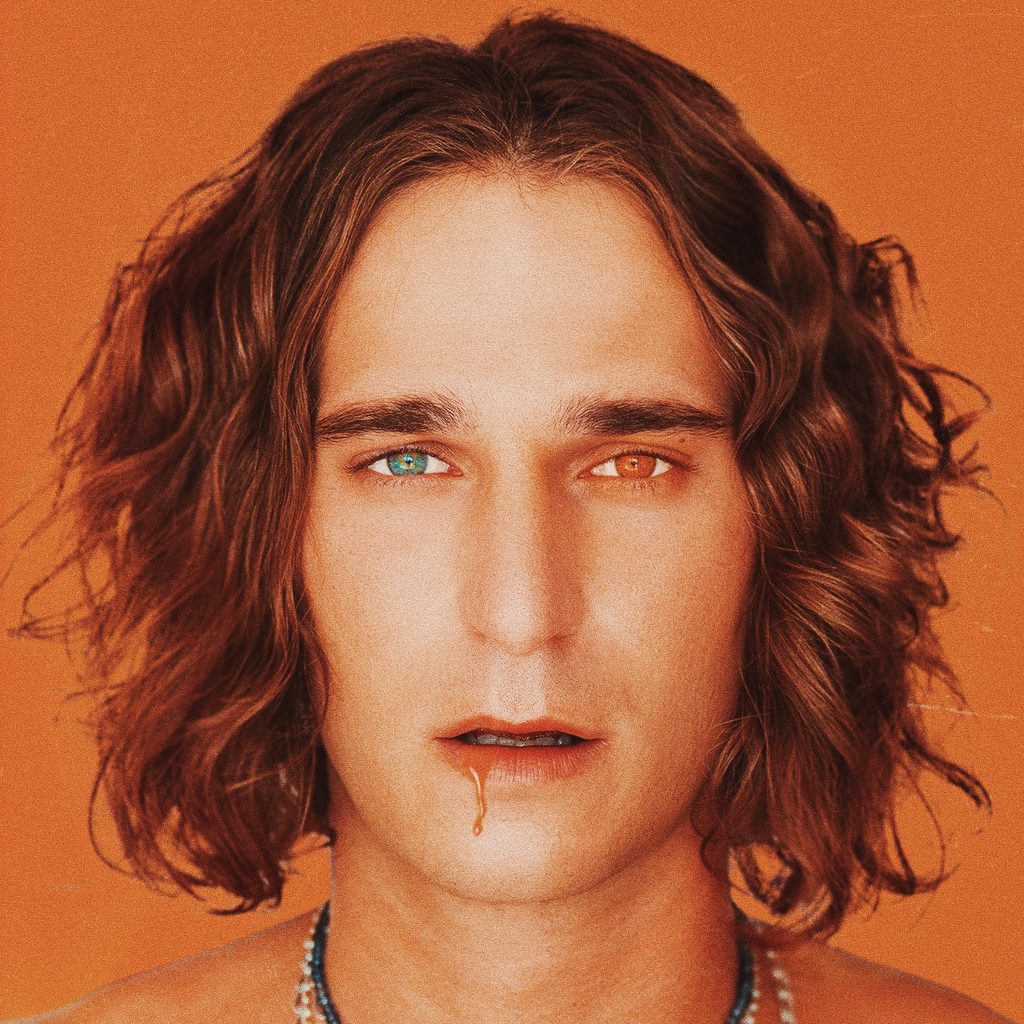 Chloe: I mean, it's hard for people like you who are almost obligated to have this relationship to technology as artists. You're putting your work out on Spotify and other services and even your advertising – like 'Shaky Knees' for example – you've been putting out a lot of content for it online and having to promote it. How does it feel having that pressure to put out content? Do you ever think about other ways to promote outside of technology?
Lennon: Honestly, I am just having so much fun with it right now. It's more about how I can be more of myself and not someone else. And the music helps a lot because at the end of the day, that's what I'm using to do that. You work on yourself harder than you work on what you do – and that's when things start to change. That's when things start to align and flow. For me, I think a lot of this music is also a part of that, it's less of the music growing and more as we grow it, you know?
It's funny, I also get embarrassed too because it's not like I am fifteen years old anymore. I'm in my late twenties and am still learning these lessons. It doesn't go away – it's omnipresent. It's also enlightening to realize that we're all going through this and to just be a little more understanding. I think of how that can change the world.
Chloe: We keep talking about you growing and sharing that through your music. How much of that did you convey in your EP? For example, the recurring imagery of you falling. How much was that imagery related to you and what you've truly experienced?
Lennon: It's just where I was in my life. I was writing songs and it all came out. That was the first time I kind of did that – waving songs in and out of each other. Now I'm putting out seven more songs, which will be part of a whole album along with "Shaky Knees." And they're less serious and more pop, fun, and bright.
Charlotte: So for going into that half of the album, what made you decide to transition into something that was more pop oriented?
Lennon: I think it's just who I am. I really enjoy making pop music and making my version of it. I love stripped back stuff and you know, I'm never gonna leave it behind. But this next half of the album, I'm nervous about it – like will you guys like it? But that kind of stuff makes me happy because "Shaky Knees" it was like "oh this is cool, people fuck with this." But this stuff [the next half]? I'm not 100% sure about it. I guess that is what's invigorating me towards it and at the same time away from it.
Charlotte: If it's something that's scaring you to put up, at least you know you're pushing boundaries and going into spaces that you haven't before, which I feel like is the mark of a good artist and what fans think isexciting.
Lennon: Yeah, I'm putting out a single called 'The Afterlife' in two weeks and it makes me nervous. I'll tell you that. It's super fast – 80s, pop, and upbeat; I think it'll be fun to break up [the album], because "Shaky Knees" had that mysterious tone and could be a little dark at times. And that's why this next step is going to be the yang to that.
Chloe: Talking about singles, is there a reason you chose "Sparkle" and "Walk with Me" to be the singles for "Shaky Knees?"
Lennon: To be honest, I don't know. I write songs all day long and once in a while one comes out and I'm like 'hell yes I want to share this.' Then, I write more, feel like those are better and then I just put that one out. It's just a flow. When "Walk with Me" came about, I got really thrilled about the new era, whatever it would be. "Sparkle", when I made it was gnarly – I've never sounded like this on a record. To be completely honest I often sit here and wonder what it would be like to pick different singles but I'm not really trying to glue things together anymore.
Chloe: For sure, it's just not that deep sometimes. And there's pressure to make it feel like it has so much meaning when it doesn't have to.
Lennon: Exactly, because don't get me wrong – there's music that you just have to sit there and listen to alone and I really enjoy doing that a lot. Artists like Phoebe Bridgers and The Marias are brilliant at it. But when I look at my stuff, I'm having fun with the idea of letting go and at the same time making music that gets away from my personal endeavor of trying to be this 'indie pop in my bedroom'-sounding thing.
Charlotte: So trying to get away from that sound, how have you seen your songwriting and production process change over the past few years?
Lennon: I think it's gone a lot more based on feeling. In the past, I think I was more led by what I thought had to be right. Now, for example, I'll put live drums on a song and be like, 'this isn't doing it,' and then put a sample snare on it and then it'll be awesome. It's just whatever feels good. I'm also trying to do things that maybe I don't even like at the moment to try and break out of norms of also reacting to what I'm making. In short, it's a lot more experimenting and what feels right and a lot of times what doesn't feel right.
Charlotte: It's a lot of trusting your gut and going away from what you think fans or your label wants.
Lennon: Yeah, it's still letting go of it sometimes. That's when you know the stuff that comes out, which you might not even like, comes from a sacred place. It's getting a reaction. You could write a song and think it's shitty but then you'll get a text from your manager saying that it's awesome.
Charlotte: And going off of themes you're touching on lyrically and choosing your sound for these past projects, how do you tread the line between dealing with darker subjects whilst still sounding upbeat and joyful?
Lennon: I grew up listening to a lot of 70s music. It's so beautiful because you'll have people like Al Green creating music that's so beautiful and mysterious but also so joyous – songs with sad lyrics but make you feel joy. I like making happy music and listening to it, who doesn't? I guess my point is, that form of music is so nostalgic. You can still have very happy sounding songs with sad lyrics, which oftentimes can be a really cool contrast.
Charlotte: Of course, and as people we have so many emotions so we may as well create music that reflects that. You've also cited artists in the past like The Beatles as influences. Did you have any specific artists or records that helped you create "Shaky Knees" or the second part of your new project?
Lennon: It's interesting, for this one I listened to a lot of music. But with this, I've just tried to grow down and wanted to see and feel things that were more alien to me. Songs that I didn't even really think were going to make it on the project. I think that was a lot of what "Shaky Knees" was about, that sentiment right there.
Charlotte: You've also mentioned that you preferred recording over preferred recording over performing in the past. Is this still true?
Lennon: I don't think so anymore. Recording is really fun, but I miss getting out – there's just so much.
Charlotte: I know you're playing a show in LA, but are you planning on doing a tour?
Lennon: Yes, I can confirm that there is a tour!
Chloe: Lastly, at UCLA Radio we have all our members who do radio shows pick out their DJ name. Other than Kid Bloom, we wanted to know what your DJ name would be?
Lennon: I have to go with DJ Flames Collide.
Charlotte: It's kind of giving monster truck, Hot Wheels energy.
Lennon: Yeah, it really is. Yeah, then we got it. We're good.
Check out Kid Bloom's new EP below, and get tickets to see him at The Roxy on November 4 here.