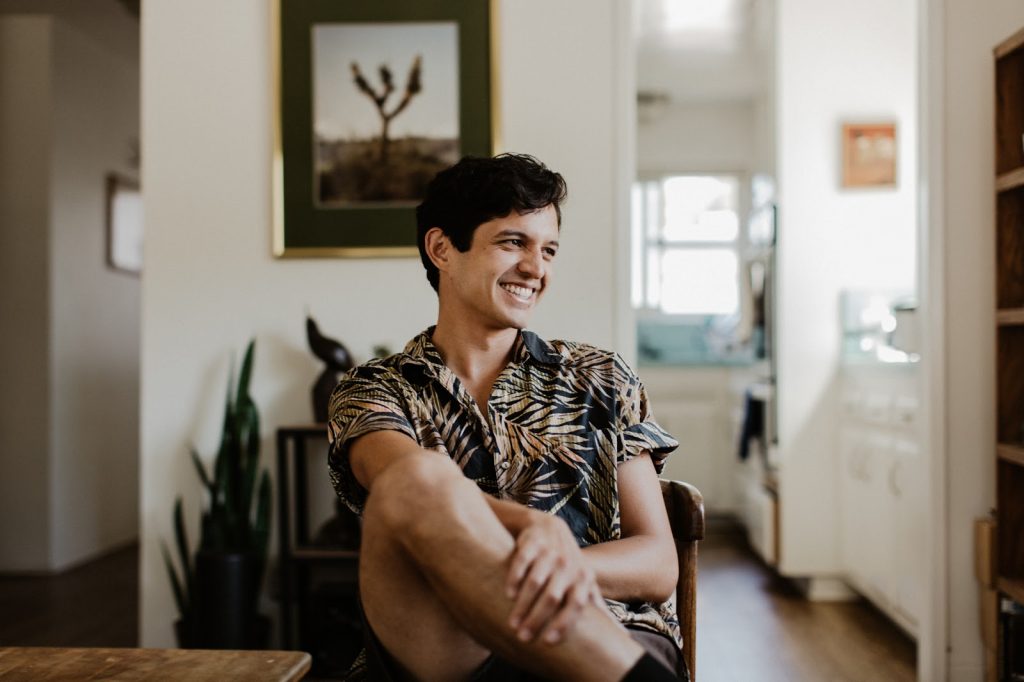 Conner Cherland is a singer-songwriter based out of Santa Barbara, known for his house shows and beautiful indie-folk sound.

From intimate stories of falling in love to vulnerable explorations of the realities of maintaining a relationship, Conner Cherland shares his romantic experiences in new release Love Songs. His past releases include Wanting Man, Tall Tales and The Choices of John Still, all of which explore a variety of human experiences through Cherland's storytelling and candid vocals.
How would you summarize this record in one sentence?
All the cuteness of a love song with the practical details of an actual relationship.
What inspired you to start creating this record? What sets the sound of this record apart from your previous releases?
Most love songs are about infatuation, desire, and unconquerable fidelity and rarely address topics like compromise, anger, and mourning lost dreams. True love is a super dynamic thing where two people – often opposites in many areas – constantly barter their goals and desires while building a life together. Not to say that my album hits that mark and shows every dynamic of a marriage, but I think it definitely gets closer than most love songs I hear.
The sound of this record is more thematically coherent, but a lot less similar in its sound. There's a song with a full strings section (which I've never done before), there's an indie rock jam meant to get moms dancing, and there's a song i did in a single take into a microphone. This record is heartfelt because it's letting people see into my marriage, which is something I've kept mostly private up to this point.
What inspired your choice of album art? Does this photo have a specific story behind it?
The album art is a picture of my parents at the beginning of their relationship. It was the first time my mom ever went camping and she says she can still remember how that log was covered in ladybugs (you can't see it in the photo, but I'll take her word). My parents have been married for 38 years and that steadiness has formed a base for my own views on love.
Do you have a favorite track on the record that is particularly special to you? Why or why not?
Gerilyn is my favorite because it feels bouncy, a tad gritty, and is named after my mom. On the other hand, I've cried while listening to Conventional (my other favorite) quite a few times. I think it has a lot of small details in it that are hyper-specific to me that help me to celebrate what I've gained and mourn what I've lost.
What approach did you take building this record (in terms of subject matter and overall sound) and how was this approach similar to and/or different from your previous work?
I noticed that I had a growing collection of unused love songs and I thought they'd make for a cute album. Being forced into my home for a year while making this record was way more pleasant than sitting inside with a bunch of sad and angry songs (songs which I still wrote during lockdown, but didn't have to hear a million times while recording).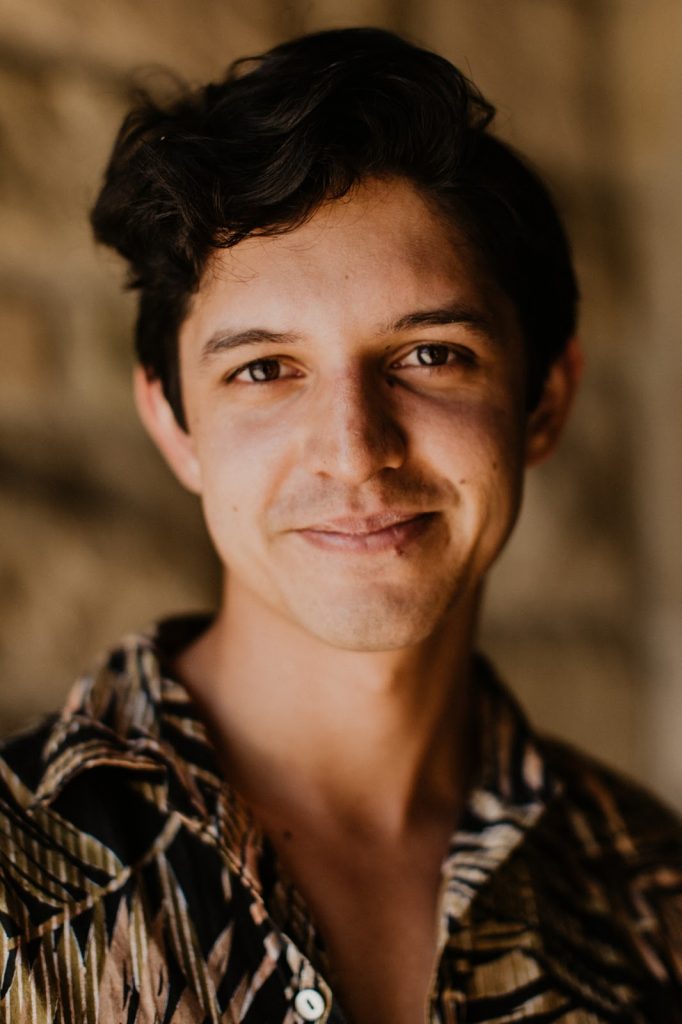 What was the biggest challenge for you in recording and producing this record?
The world falling apart, being mostly unemployed, the feeling like going outdoors and seeing anyone was putting people's lives at risk, random panic attacks. Honestly the hardest year of my life. Nowadays I take my physical and mental health so incredibly seriously you wouldn't believe it. The record wasn't nearly as challenging as dealing with everything else, and maybe I'm "better" for it, honestly, this year threw me for a loop and I'm just glad I was able to make a bit of art to distract me along the way.
What are the "warning" tracks from and what inspired you to include these?
Haha….the warning tracks are my wife's grandfather giving me "advice" about how I should treat my wife. He's a funny guy and I could tell he was in an impish mood when he sent them to me, so I thought it would make for a hilarious and cheeky interlude for an otherwise sincere album.
Your song "Conventional" seems to be bigger, and more cinematic than the other tracks. What inspired you to go in this direction for this song?
I think this song is one of the more personal tracks on the album. I wanted it to feel cinematic because it's tackling a pretty complex blend of emotions: the feeling of saying goodbye to a "conventional" lifestyle in order to pursue the life that works for you and your partner. It's genuinely sad for me to say goodbye to the suburbs, and a lot of comforts I used to associate with growing old and getting married. My wife doesn't dig certain things (makes sense, we're not the same person), and it's important for me to mourn that old sense of suburban bliss for whatever actual bliss my wife and I create for ourselves.
What do you hope people take away from this record?
I hope people see their own relational nuance in these songs and relate to the sense that love is more interesting when you add in all the small conflicts and sacrifices you make for each other. Well-navigated relational conflict is one of the most special things about being alive, and I hope people can appreciate the real romance of fighting well together.
What advice would you give to new singer-songwriters who want to create and release their own music?
Well-written songs are more simple and more complex than you think. Your first one might be a banger and your 100th might suck. Keep writing, and keep asking for feedback from qualified and trusted folks.
What are your goals for the next year?
Play so many shows! Hit me up if you or anyone you know would be interested in a backyard/house concert this year 🙂
Stream Love Songs on Spotify, and check out Conner's website and socials!