Photos by Luna Seng-Lay
In a world where we've grown accustomed to music pumped directly into our ears through headphones and viewed through pixelated screens, there's something raw, something genuinely electrifying about experiencing it live. It's a visceral urge that tugs at your soul, beckoning you away from the sterile digital realm and into the pulsating heart of a live concert. That's precisely where we found ourselves, delving into the auditory adventures of Fleet Foxes and My Morning Jacket. These bands would soon remind us that in the age of streaming, there's nothing quite like the blood-pumping, goosebump-raising, life-altering energy of live music.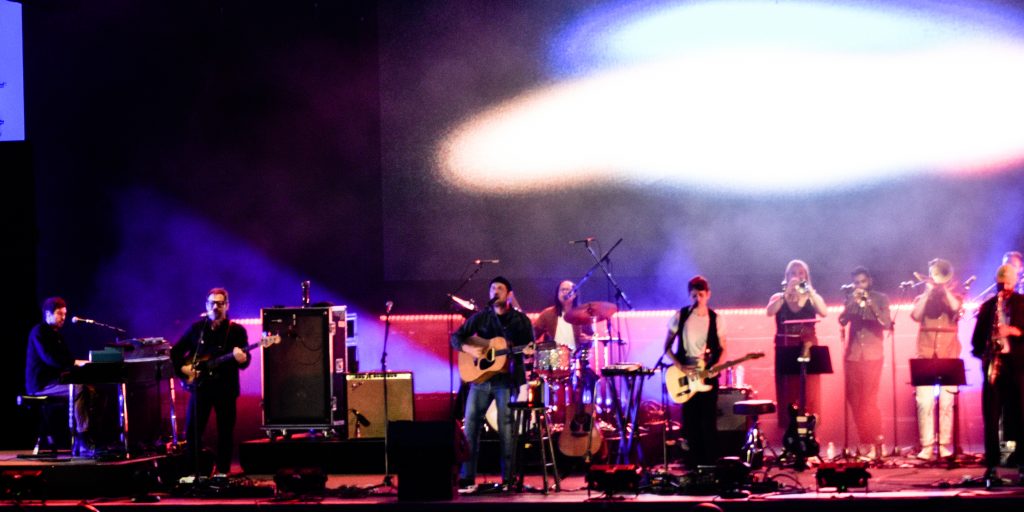 The moment Fleet Foxes stepped on stage, their beautiful trio harmony swept me back to the golden days of the 2010-2012 Coachella. It was like a time machine fueled by harmonious melodies. The second song erupted with reverb and an echo that made my heart race, accompanied by that classic Americano vocal tone. It was as if they'd thrown open the doors to a musical wonderland. The backup harmonies didn't just support the lead singer; they cradled him, elevating the entire experience into a melodic nirvana.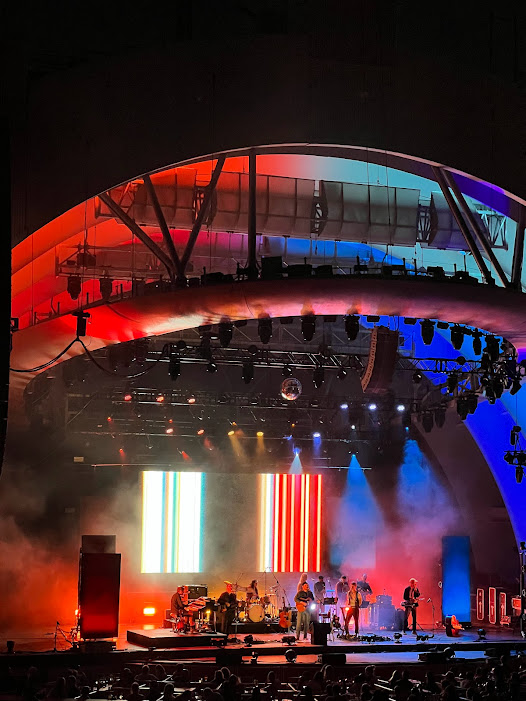 Tonight, Fleet Foxes boasted a staggering lineup of 10 performers, a musical ensemble of epic proportions. Among them, are a drummer, a bassist, a pianist/guitarist, two guitarists, a brass-infused quartet of backup vocalists, and a tambourinist-turned-percussionist. They boldly reimagined "Ragged Wood," a song that had been the soundtrack of my early teens, giving it a psychedelic twist. Artists who aren't afraid to have fun and take risks with their songs have a special place in my heart. They're saying, "Hey, let's not just play the hits; let's reinvent them," adding layers of intrigue and providing a deeper understanding of the band's boundless creativity.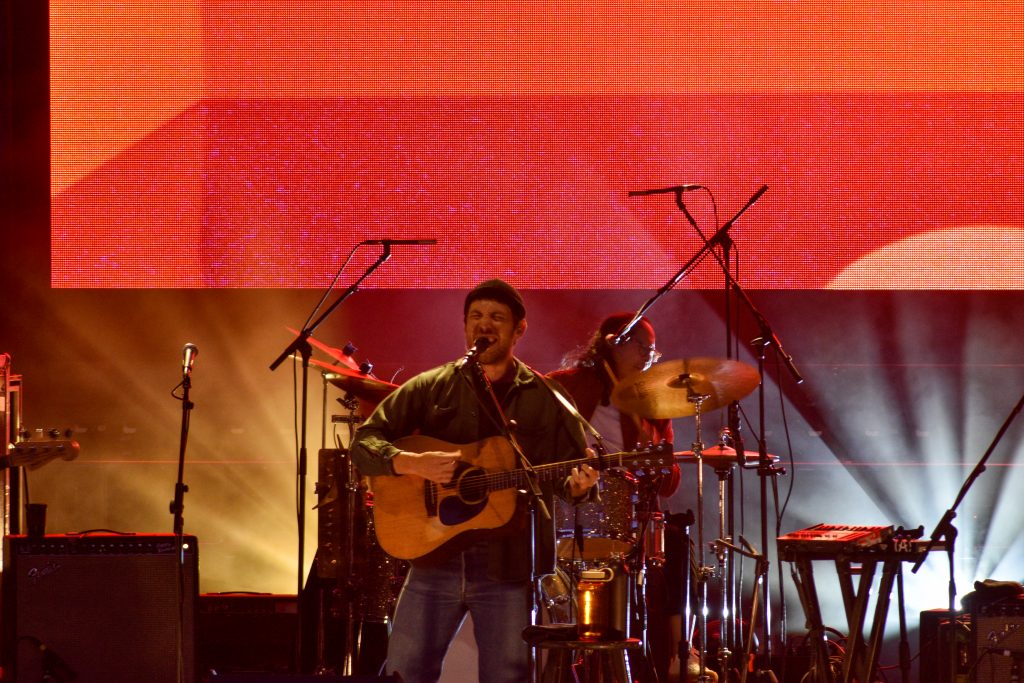 As the set unfolded, it was clear that this ensemble of 10 could easily expand further. The beautiful harmonies, persisting even during a mind-bending avant-garde noise breakdown with brass instruments, left me utterly awestruck. Fleet Foxes were defying all my expectations of what an Americana band could be. As the night progressed, they threw in an upright bassist, injecting even more dynamism into their sound. The visuals and lights bathed the stage in psychedelic splendor, a mesmerizing dance of primary and secondary colors—cool blues, warm reds, and soothing oranges. The night culminated in a standing ovation, their final song accompanied by a dazzling spectacle of flashing lights.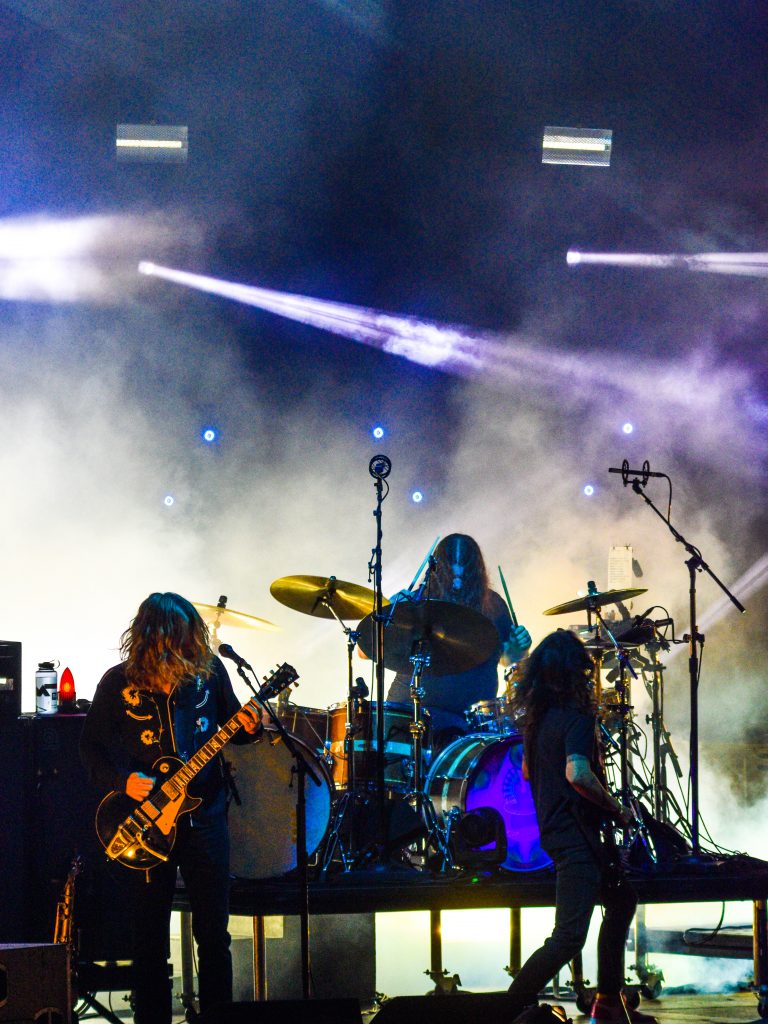 My Morning Jacket didn't just take the stage; they stormed it with a heavy Americana vibe, guitars drenched in distortion, and drums that echoed like thunder. They kicked off with "Wordless Chorus," one of their most iconic songs, but they didn't just replicate the studio version – they took a heavier approach, making it abundantly clear that this concert was going to be a wild ride of musical transformation. It's incredible how both bands breathed new life into old classics they've played for years. I didn't have to know they were classics to know they were good songs- I was immediately intrigued by the first few notes they played at the beginning of their set.
As the night continued, the bluesy soul of their music oozed through every note, perfectly complemented by the psychedelic light show. The stage seemed to come alive, breathing in sync with the music as colors danced rapidly at its sides. When they unleashed "Circuital," the psych-rock vibes were undeniable. The moment the guitar solo ignited, reverb and lights transformed the stage into a living, breathing entity of sound and color. It was like witnessing a magical transformation, and I couldn't have asked for more.
From the first song with its disco ball shimmer to the electrifying energy that coursed through the crowd, I was hooked. People danced, jumped, and even played their imaginary air guitars, reminding me of my youth. I was surrounded by folks in their mid to late 30s, and it was a funny yet beautiful sight, a testament to the timeless appeal of music. The passion in the crowd fueled my own immersion in the concert, even though I didn't know most of the artists' discography. That's the magic of live music—it can completely change your perception of an artist or band, creating a profound connection between the performers and the audience.
My Morning Jacket's boundless energy justified their role as the closing act. With thunderous drums and a delightful country-infused interlude, they brought the crowd back to life. It made perfect sense why most had come to see them. A beautiful slide guitar added a silky-smooth dimension to the ride with the band.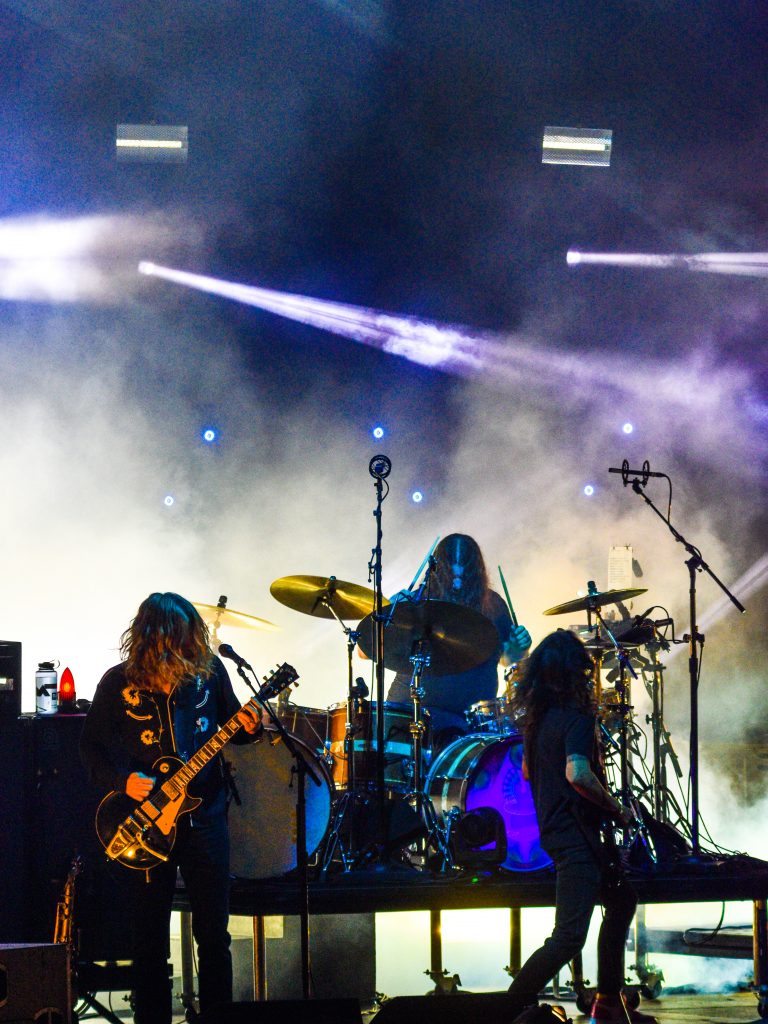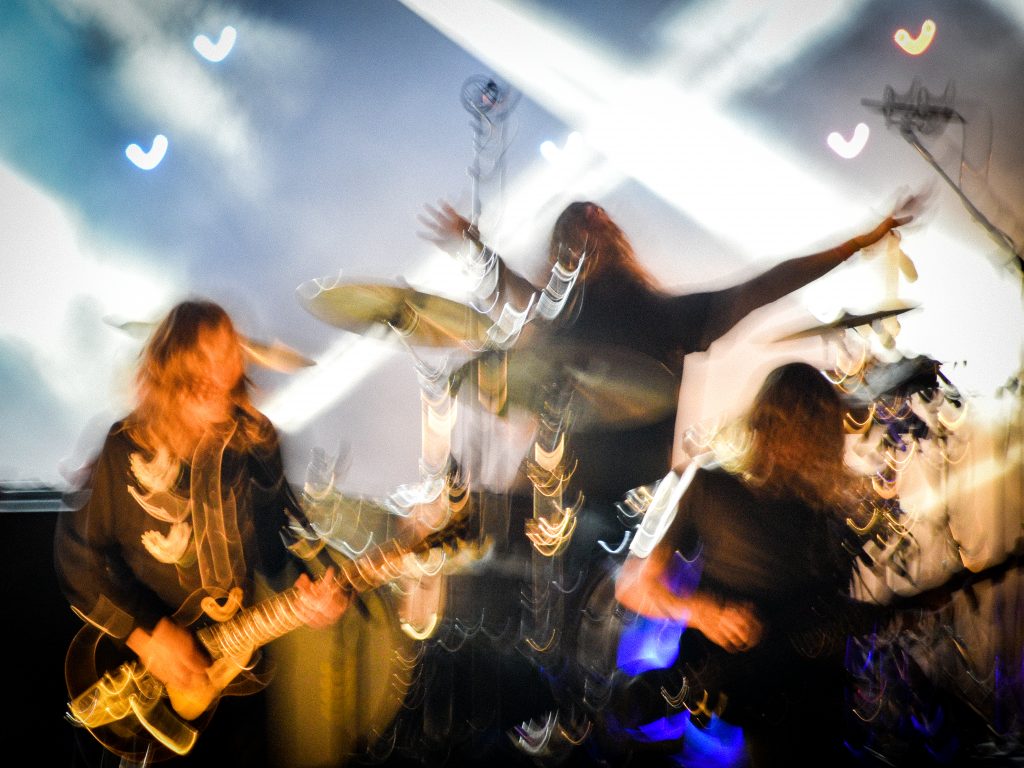 Leaving the concert venue, my ears rang, and my heart raced. I couldn't help but marvel at how live music can reshape your very being. In a world where technology often mediates our relationship with art, Fleet Foxes and My Morning Jacket reminded me that music isn't just something you listen to; it's something you experience with every fiber of your being. They reignited my passion for live music and I realized that the energy of a live performance is not just important—it's an absolute necessity. In an age of digital convenience, we mustn't forget the primal connection between artists and their audience, the metaphysical journey of sound and soul. It's a reminder that in the digital age, we mustn't forsake the electric, unforgettable magic of live music.