ZelooperZ @ The Roxy [06/14/23]
Photos by Jonguk Yoo (IG: manduruyo)
During an exhausting finals week with nothing but late night essay-writing and long work shifts, the only thought keeping me afloat was the anticipation to let loose and experience a unique performance from one of Detroit's finest artists in the most literal sense, ZelooperZ.
Running off the triumphant drop of his latest LP titled Microphone Fiend, he decided to show us why they refer to him as such, dubbing the thirteen stop tour after easily the most sinister track off the record, "Traptastic".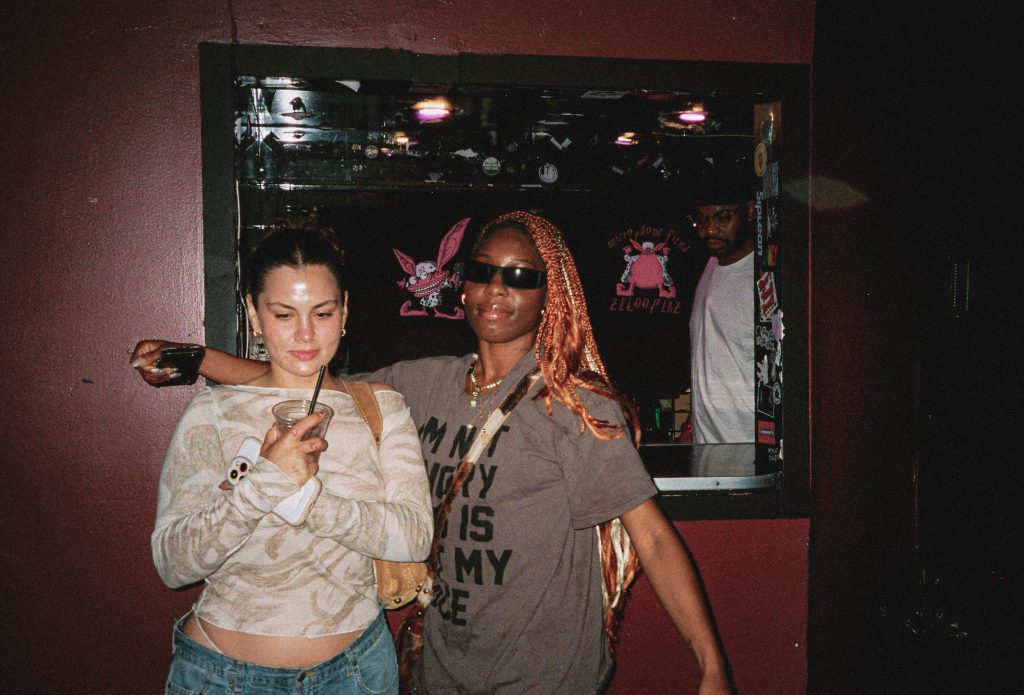 Upon entering The Roxy Theater, one of LA's most historic and well-known venues, the intimacy of the space became apparent with the stage tucked neatly into the opposite corner of the entrance, offering the perfect space for fostering a strong artist-audience connection. People spoke openly across the friendly crowd with discussions centered around which songs would be performed, which guests could potentially arrive, or whether or not they should indulge in the sole piece of merch available: a black t-shirt with a pink gremlin looking creature – meant to represent the microphone fiend – printed on both sides.
DJ Sushi Ceej set the energetically euphoric tone of the night by opening with "Keys Open Doors" by Clipse, a pun about selling kilograms of cocaine to figuratively "open" opportunities for themselves. The audience could not ask for a better DJ set, as we bumped our heads to the heavy bass afforded by the mix between classic and modern hip hop hits.
At some point, while DJ Sushi Ceej spun records under flashes of moody lights, two close friends of ZelooperZ who go by MvW and Sushi Boy Mexico busted on-stage to spark the first flames of chaos that would only grow throughout the night. MvW stuck closely to the DJ, often pulling the mic close to rap along or yelling at the crowd to "make some nooooooise". Sushi Boy Mexico, on the other hand, dominated the stage with such intense unpredictability that I couldn't help but laugh at what my eyes laid witness upon. Besides grinding and dancing a little too close to the DJ, the man moved erratically around the stage, often yelling some hilarious obscenities that I will not be repeating here for the children's sake.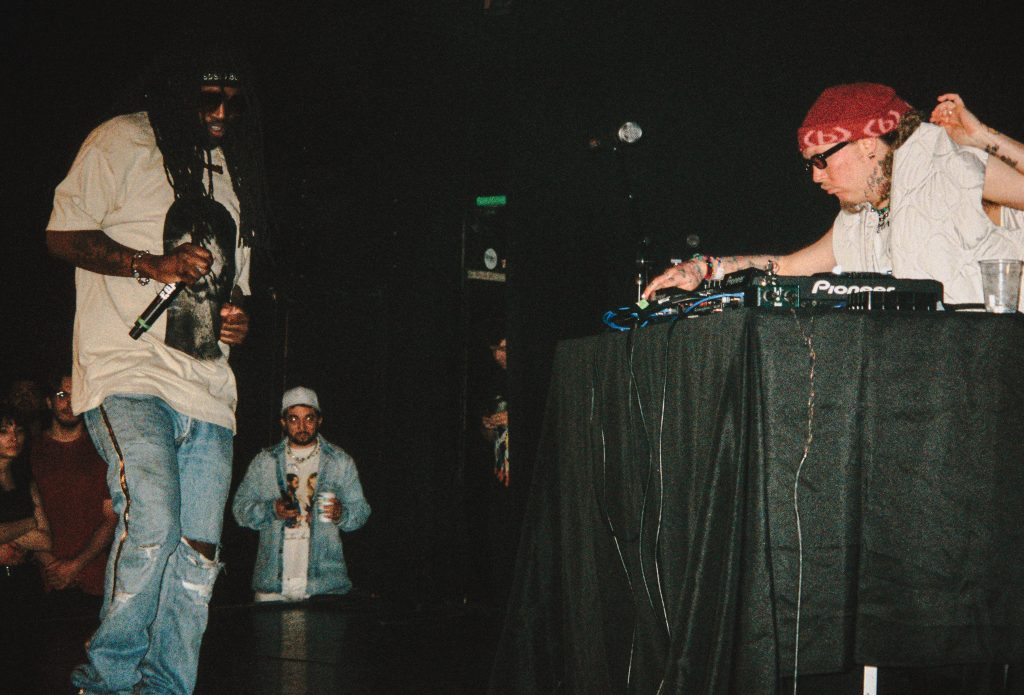 I couldn't begin to imagine the drugs that this guy was on, especially since his eyes were covered by dark shades underneath a black sweatband. However, my wonders quickly turned into shocked laughter as he cheekily informed the crowd that "I just ruined all of my progress" while casually flaunting a dime of white powder before ultimately treating his nose to the candy behind the turntable deck. Out of the many DJ sets that I have experienced at both underground and mainstream hip hop shows, this was definitely the most memorable one, thanks to Sushi Boy Mexico's drug-fueled antics throughout DJ Sushi Ceej's hard-hitting, head-bumping mix.
After experiencing such an intense but funny set, the night felt like it needed something more grounded and lively to settle the chaotic energy. Fortunately, that is exactly what we received as MESSIAH! took the stage with infectious charisma, proudly repping his hometown of Charlotte, North Carolina through his Charlotte Hornets NBA snapback.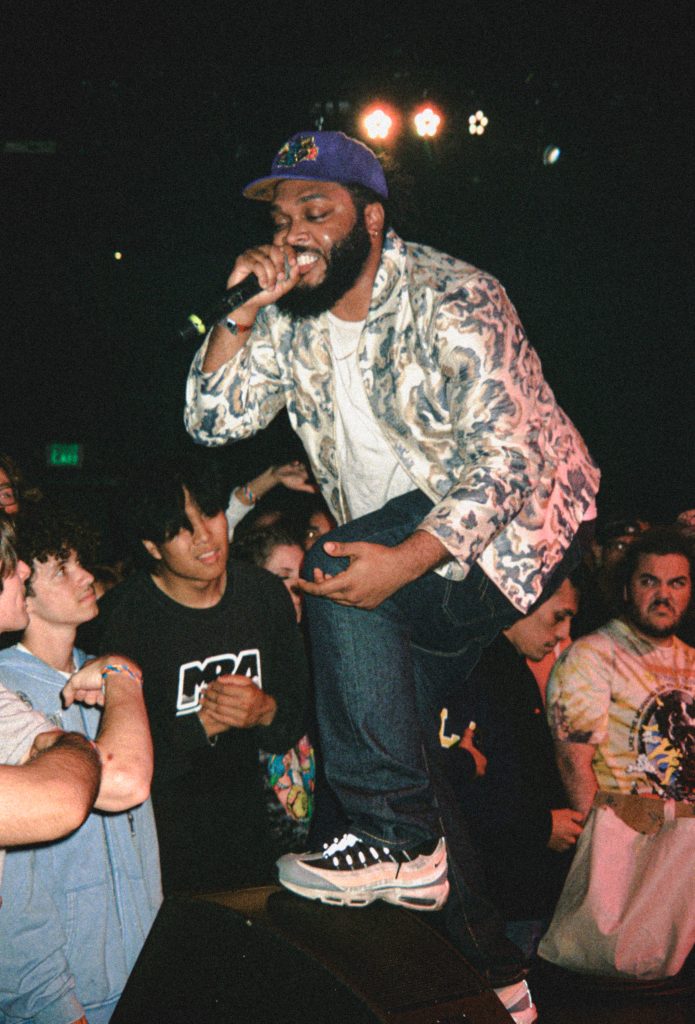 Kicking off his set by leaning closely into the crowd and saying "Look what they done started", MESSIAH! flowed smoothly over a bouncy instrumental whose grooves left the crowd dancing like we were inside of a nightclub. After a number of tracks were performed, the DJ mixed in "Deep Fried Frenz" by the late MF DOOM, as MESSIAH! introduced his best friend from back home – none other than the poetic rapper: MAVI! Coincidentally, my first review for UCLA Radio included a review of MAVI's set where he brought MESSIAH! out, so this certainly felt like a full circle moment. In my previous review, I wrote that "The duo performed their track, "SO MUCH HATE," a triumphant track backed with a looping horn sample that brought immense charisma to the stage" which I feel adequately describes the chemistry between the two longtime friends!
Overall, MESSIAH!'s set was filled with unique performances over creative instrumentals, with my personal favorite being one built on a sped-up chipmunk sample reminiscent of Kanye West's College Dropout era sampling style. Unfortunately, the microphone volume at times was drowned out by the heavy bass, making it nearly impossible to understand exactly what the man was saying, but that did not stop MESSIAH! from putting on a soulful and energetic performance.
It's almost impossible to truly find the right words that explain just how chaotic ZelooperZ and his performance was. Fitted in a white jumpsuit with bills strapped to his thighs and the same pink gremlin printed on the back along with a pair of 2016's favorite "clout goggles," ZelooperZ wasted no moment as he proclaimed "Z 'bout to give the best performance of my life" and diving right into the explosive "Battery." This iconic intro to Z's most celebrated album, Van Goghs Left Ear, caused the crowd to lose their minds to the bass of the fast-paced gutter bop and his devilish delivery.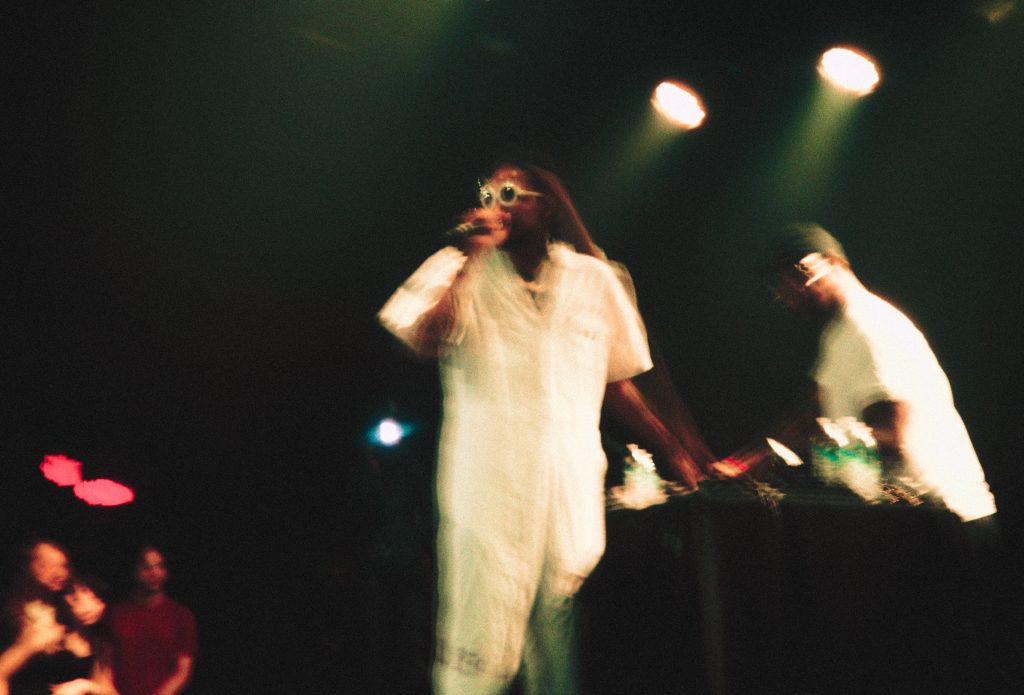 Taking inspiration from JPEGMAFIA, an artist he's opened for in the past, ZelooperZ played both performer and DJ of his set, utilizing the iconic Roland SP-404 sampler instead of a laptop to store and play his tracks at his own pace. While watching ZelooperZ run his own set through this method was a unique experience, it was also limiting in the sense that it was hard to perform impromptu song requests, with him often saying "I ain't got that in here" to requests that I genuinely wanted to see live.
Eventually, ZelooperZ seductively stripped out of his jumpsuit during the poetically named "Sexy Slut," revealing a set of matching olive cargo shorts and jacket over a black tank top. Ultimately, he would become shirtless as the intensity continued to crank up like stove-top knobs. This loose flow and comfortability that ZelooperZ shared was a breath of fresh air, as it became unpredictable and therefore kept me excited and engaged throughout the night.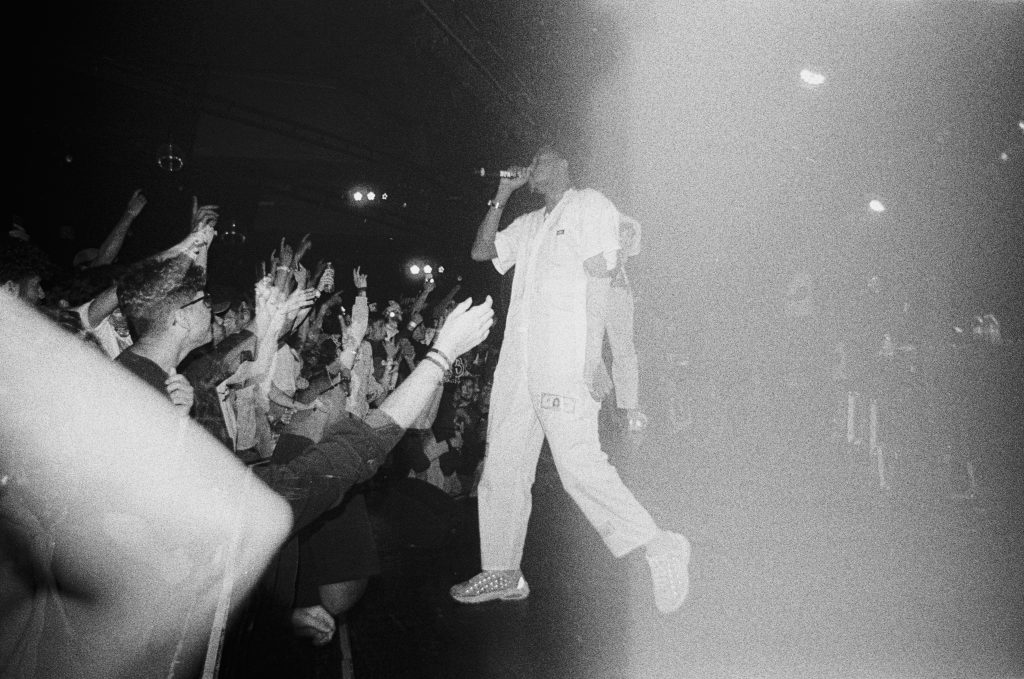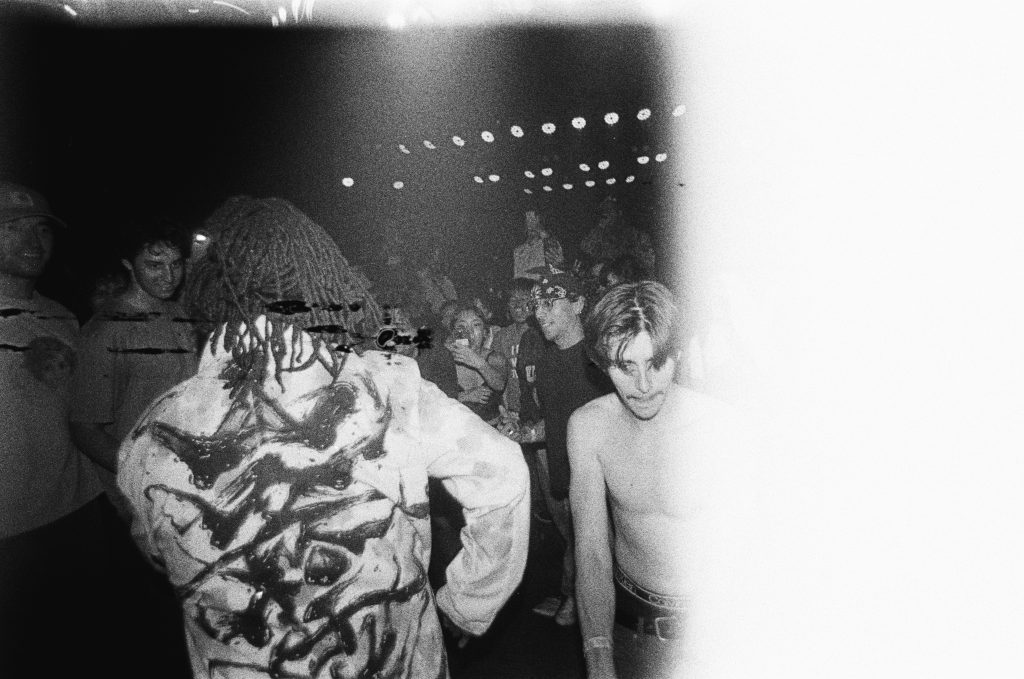 Like his Bruiser Brigade leader, Danny Brown, ZelooperZ's charm and humor allowed him to command the audience in multiple ways. During "Traptastic," he split the audience in half down the middle and instructed us to mob at the beat drop, to which we happily and relentlessly obeyed. At some point, he successfully formed a dance circle in the center of the crowd that led to people hitting their slow jams, including MAVI who hilariously grooved to the tunes, mojito in hand.
Chaos flamed on as hectic incidents such as a man running across stage and jumping off Miguel style into the face of an innocent concertgoer! ZelooperZ as an artist embodies this energy, not found just in his frenzied music, but also in his surreal paintings that he often creates for his cover arts.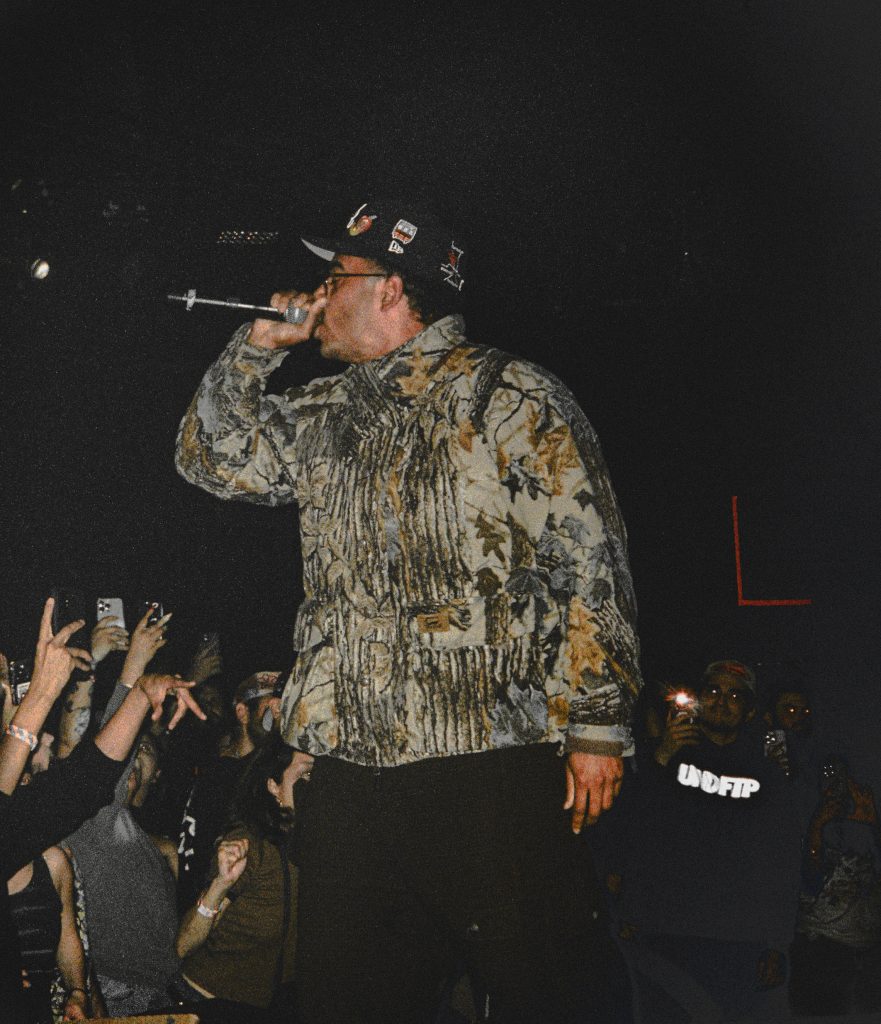 What's a special hip-hop show without special guests? Nothing.
ZelooperZ had teased the possibility of special guests through his Instagram stories, especially since his birthday celebration was to be held in LA four days after the show. Needing no introduction, the legendary Zack Fox was met with intense cheers as he stormed the stage to initiate a "yeah ho'" chant before getting right into performing his infamous anthem, "FAFO."
On the other hand, a familiar face to the Los Angeles music scene quietly walked on-stage, going mostly unnoticed until I made out his unmistakable facial hair, thick dreads, and signature homeless look that the internet has been making fun of for as long as I can remember. I'm of course talking about Earl Sweatshirt, who was met with the rowdiest applause from any crowd that I've been a part of once people began to point him out. ZelooperZ cut their first collaborative track together titled "Easter Sunday," then proceeded to lay on the floor as Earl rapped his verse while swinging his arm to the uplifting beat.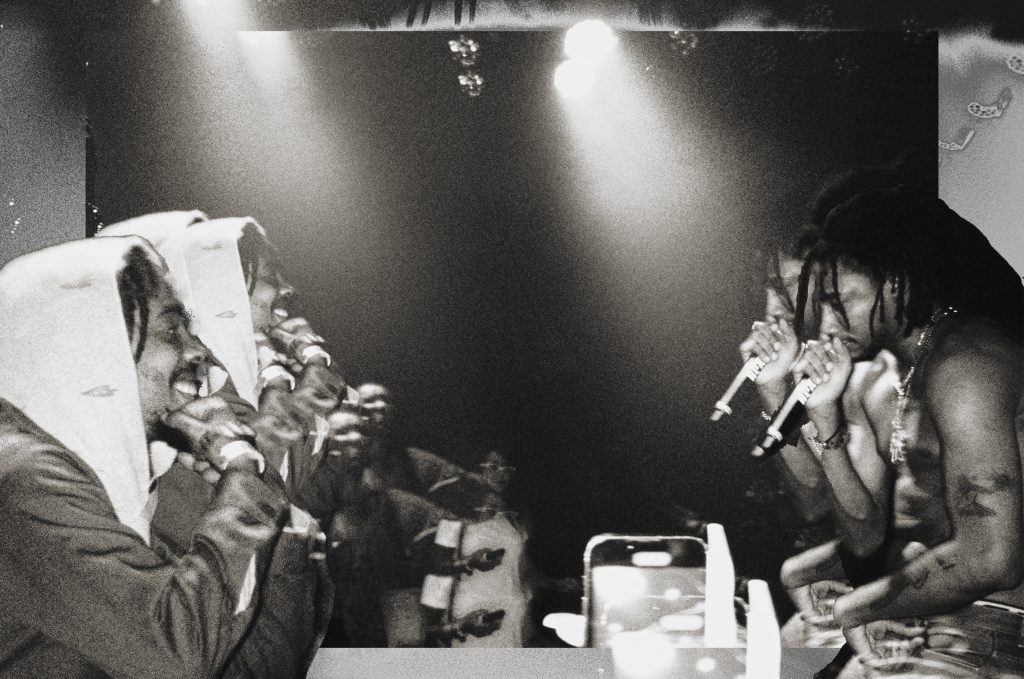 Zack Fox and Earl Sweatshirt as guests were not much of a surprise to me, since both artists are known to pop out in shows around LA, but they helped make the night as memorable as possible with their presence alone. The cheers spoke for themselves, with people pushing up against each other just to get as close to the performing guests as possible.
ZelooperZ finished as strong as he started, eventually throwing on "4 Inju," a sweet but cathartic track about a friend who passed away, laced with a beautiful saxophone riff, before throwing himself into a crowd surf. The effortlessness of the crowd surf surprised me, especially since the man stands at a high height of about 6'7. Once returned to the stage, he sat on the edge among us front row watchers to give an endearing speech about life behind the instrumental to his track with 454 titled "Eway" before finishing the chaotic but flawless set.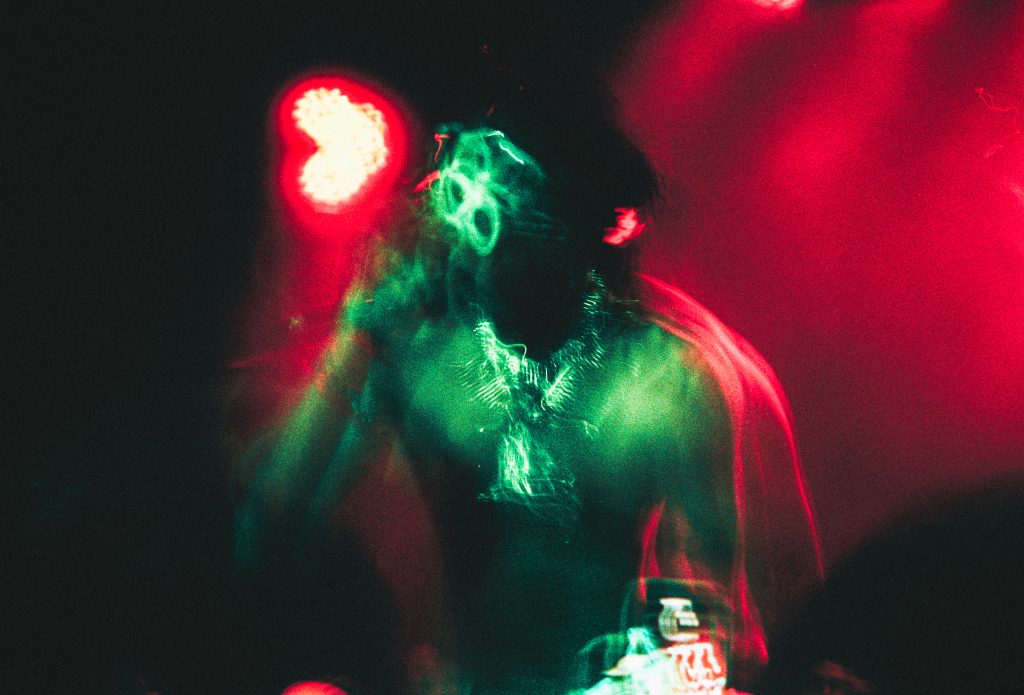 The Microphone Fiend promised the best performance of his life, and I have no doubt that he not only kept that promise, but went beyond it.
By the end of the night, I was drenched in sweat from the constant movement brought about by ZelooperZ and his commanding energy. To me, if I'm not covered in sweat at the end of a show, then it wasn't a legendary one! The "Traptastic Tour" LA stop offered ferocious energy, gut-wrenching laughs, and intimate vibes between each and every performer.
ZelooperZ is one of hip-hop's most versatile and outlandish artists right now, it would be a mistake to not make the effort to explore his music, art, and personality.