Wild Child and the Belly Up Tavern are a match made in heaven.
Over the past few years, San Diego has become sort of my home away from home. It's like LA, but turned down several notches. Going into the Belly Up Tavern, I felt an extremely San Diegan vibe. Everyone is relaxed, there's plenty of beer around, and we're all ready to have a good time. The Belly Up Tavern is simply an incredible venue. It feels like walking into a friend's room.
My partner put me on to Wild Child; they have been one of her favorite bands since high school. Through her, I'm somewhat familiar with Wild Child's work, however, I really haven't listened to them all that much. I'm excited to discover more about them through their live performance. 
Wild Child are all smiles when they take the stage. Frontwoman Kelsey Wilson has an incredible stage presence. She is effortlessly relaxed and comfortable on stage. She jokes with the audience and genuinely seems to care about us, taking the time to call us beautiful during every song break.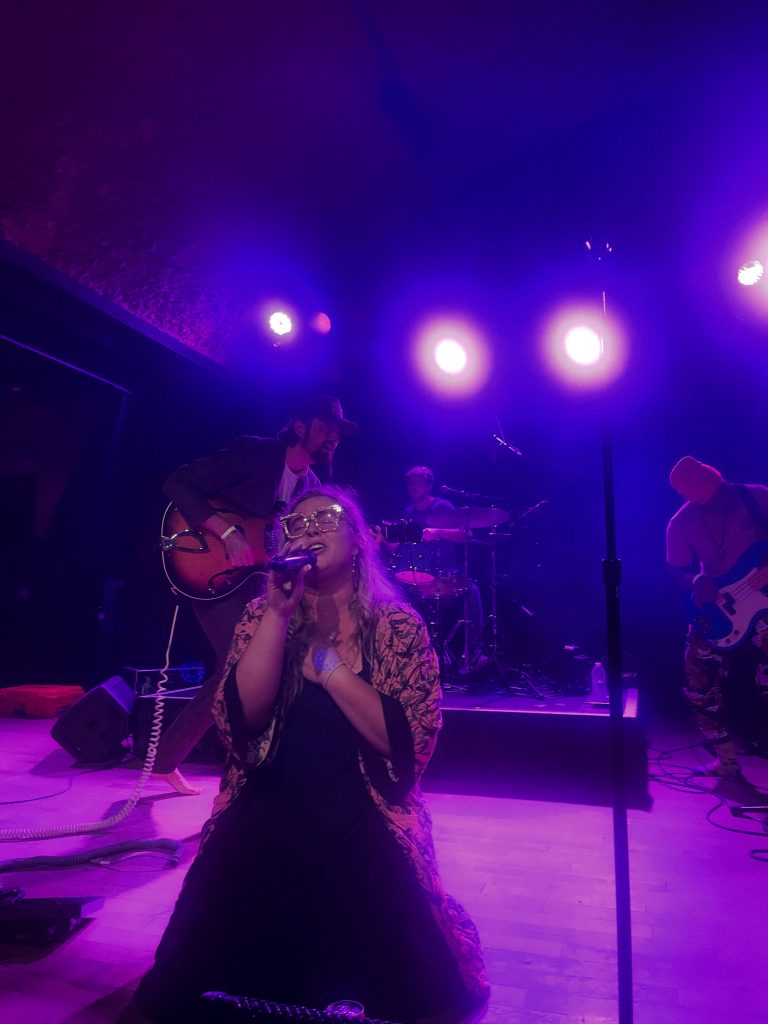 One of my partner's favorite tracks, "Back & Forth" is very fun live. It picks up the energy of the show and greatly demonstrates Kelsey's vocal range. The track, "Dear John" is also an absolute banger off of their latest LP. The chorus is electric and has me relating to a break-up I know absolutely nothing about.
At one point in the show, Kelsey joins us in the crowd. She kindly asks us to take a seat on the floor. She then proceeds to sing us a few beautiful songs. Wild Child is very good at creating these intimate moments with the crowd. They humbly perform and truly make the audience feel like their equals.
Wild Child are good at what they do, plain and simple. I love concerts with spectacle but it's always refreshing to hear a band just play their music in its purest form. Based on how most everyone in the crowd is able to sing along with every song, it's clear that Wild Child has a dedicated fan base. This comes as no surprise as they are excellent performers. They are a great example of a band that puts a heavy emphasis on performing and as such, all of their songs hit even harder live than their recorded versions. They convey all of their passion through their instruments and their talent is undeniable.
To finish off the show, Wild Child play one of their most up-beat songs, "End of the World." While it is a high energy track, its message is quite grave, as it discusses climate-change fear and other anxieties associated with modern living. Many of their songs are similar, with numerous sad break up songs sounding upbeat. Kelsey even joked about being confused with people's use of Wild Child songs at weddings so often. However, the song is a fantastic closer; it gets everyone dancing and singing their hearts out.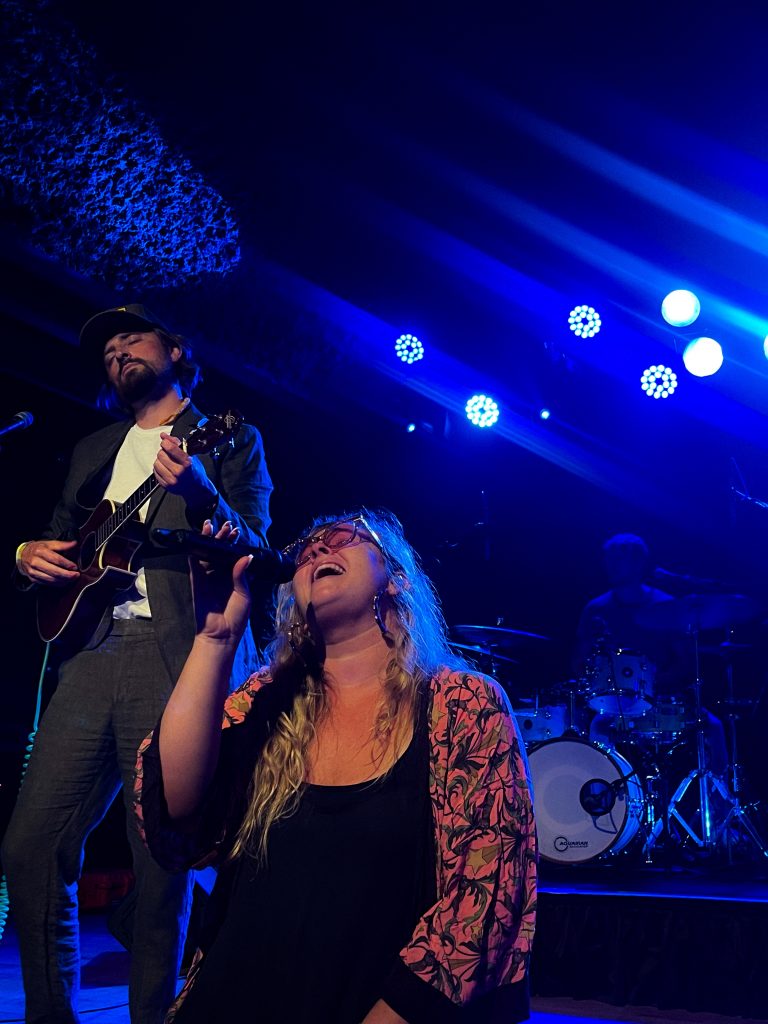 Wild Child is the musical equivalent to a warm hug. Their songs are incredibly cozy both in happy and sad contexts. Few performances have given me such a bubbly feeling quite like Wild Child. It's almost impossible not to like them. At the end of the day, they play fantastic music incredibly well, all while making you feel like you just made a new friend. Wild Child are well deserving of praise and I can not recommend seeing them in concert enough.