Beck @ Kia Forum [8/07/23]
Photos by Timothy Norris
It's hard to compete with Taylor Swift, but the Swiftie dads know "Where It's At."
And so do my sister and I, as we enter LA's famous Forum. The musical behemoth that is Taylor Swift is playing just next door at Sofi Stadium. Luckily we got here early enough to avoid getting swallowed by the Swiftie traffic.
Supporting Beck tonight, Phoenix comes out blazing with their hit, "Lisztomania," quite possibly the greatest opening song to a concert ever. Phoenix is an immense amount of fun to see live. They are simply indie pop in its purest form. Their chemistry is electric and they sure know how to loosen up the crowd. Phoenix's visuals are also insane. The rectangle screens surrounding their stage constantly change and adapt to enhance the performance. By the time they play their ultra-hit "1901," they have the crowd in the palm of their hands. It feels like everyone is screaming the lyrics at full force. Needless to say, everyone is having a blast and can't wait for Beck to continue the fun.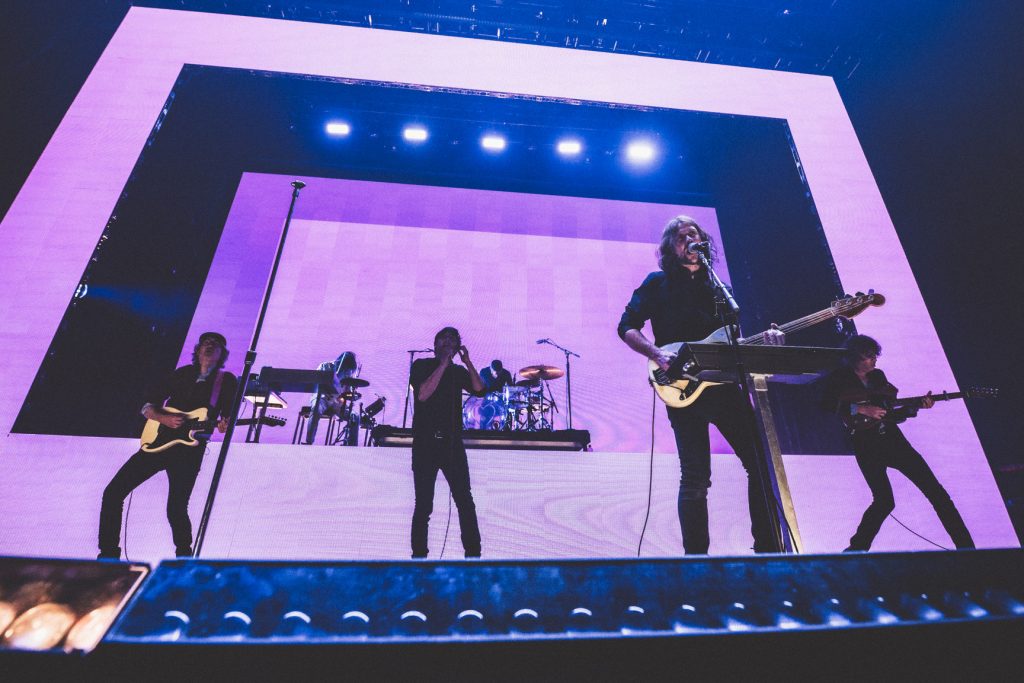 Going up against the Swiftie army is no easy task, but Beck is ready to put up a fight. He's dressed in all-white and has come to rock. Roaring out of the gates with the track, "Devil's Haircut," Beck absolutely slays his guitar playing. He makes it clear just how talented of an instrumentalist he is. He does not slow down and keeps playing fantastic songs.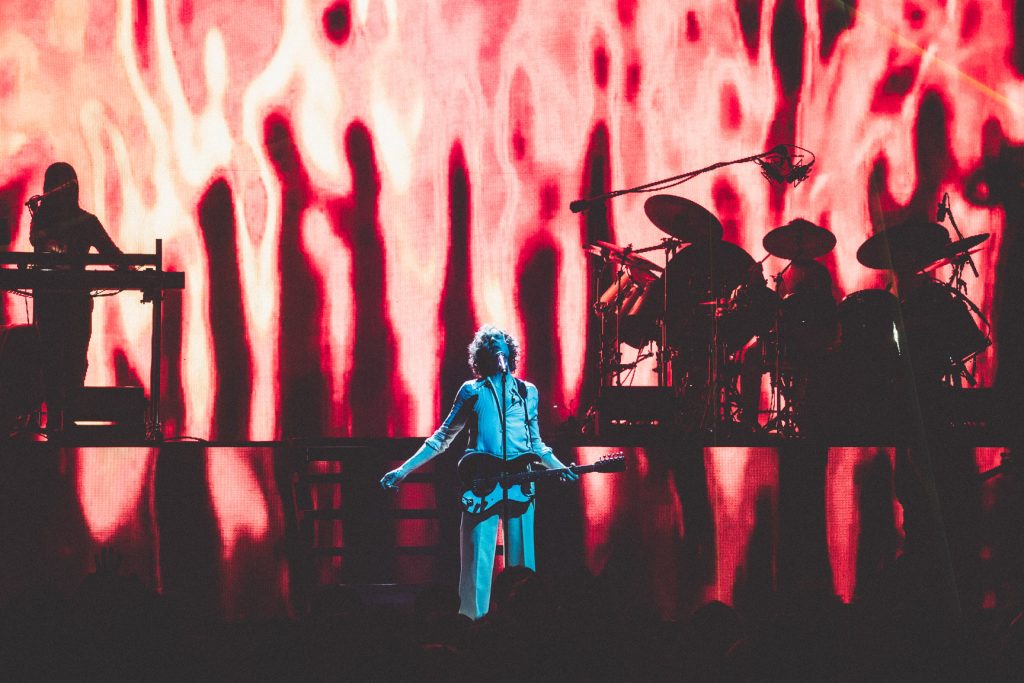 While there are people of all ages in the crowd, it's clear who the die-hard fans are. Beck even makes a comment, saying that the dads are here at the forum, while their kids are over at Sofi. He also calls the crowd "gueros" and "gueritas," which is Spanish slang for white people. Beck grew up in a predominantly Hispanic neighborhood of LA and was called this growing up. Despite being younger than a lot of the audience, I in no way felt disconnected. Beck's music is timeless and it is very easy to see how his sound has influenced so many indie acts of the 2010s and today. Beck is far from a static musician; he has constantly evolved his sound over his 30 year career.
Things really start to get funky when Beck plays his song, "Debra." His vocals are wild and impressive. With every note he sings, he tells a story. So many of Beck's songs, like this one, are injected with tangible personality. Beck genuinely seems to be a very funny person, someone who you'd like to grab a beer with. His music is so real because Beck himself seems to live a real life, uncorrupted by his fame. This makes his work incredibly relatable even to this day.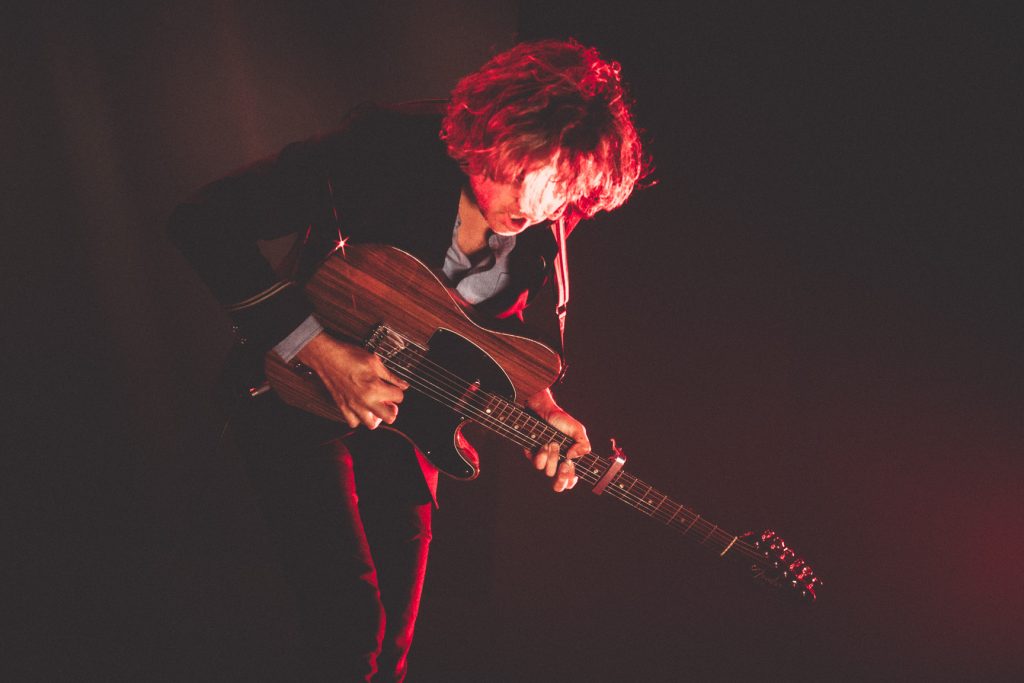 As the opening riff to "Loser" plays, the forum lights up with energy. Being Beck's biggest commercial hit, the crowd loves this song. The anthemic chorus resonates throughout the building, maybe the Swifties can even hear us across the street. "Loser" is the song that gave Beck his career and you can tell he loves to play it.
Phoenix joins Beck on stage to play their collaboration, "Odyssey." Despite being a newer track that the audience may not be as familiar with, the song is a certified pop banger. Even though I didn't know the lyrics going in, I find myself singing along to the infectious hook as it's played.
After already playing a full concert's worth of delectable songs, Beck still has one more up his sleeve. While I was a little surprised, Beck opted not to close with "Loser," as soon as he reaches the first chorus of "Where It's At," it's obvious he made the right choice. "Where It's At," is one of those songs that is just brought to another level when heard live. The chorus is essentially a group chant, so it is only made stronger and more powerful by everyone's lovely voices within the Forum.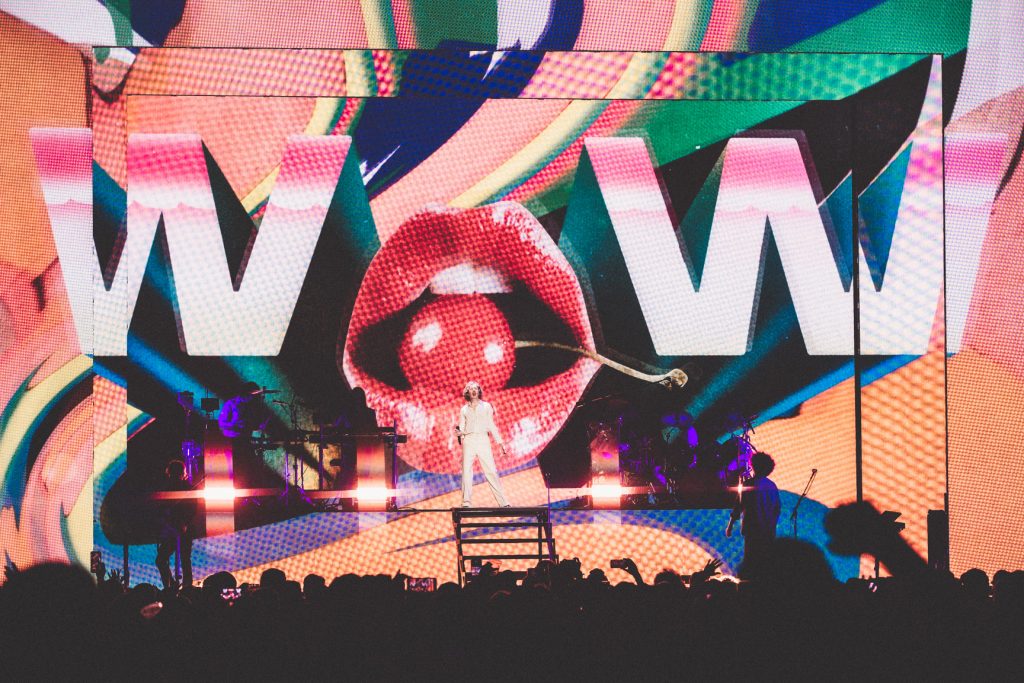 While he may not have drawn as large of a crowd as Taylor Swift, Beck provided the city of Los Angeles an excellent performance, undoubtedly a performance for the "eras."