As a cradle Catholic, I grew up going to vacation bible school and religious retreats. Usually, at these retreats, we would always have a concert-like worship: praising the Lord, hands held up, people would scream and cry to the songs that connect them deeply to their faith. Surrounded by blankets of blue & purple and the crowd who were all happy to be there, I felt as if I was almost transported back to those religious days. Christian (ironic) Kuria spilled his confessions through his lyrics and we accepted him through it all.
I started the night out in the rain after scrambling to get ready back at my dorm. After all, I had to look good for the Troubadour: a famous LA venue known for elevating the folk scene and having an impressive list of artists such as Elton John perform at their intimate venue. I never had been to a venue like this back in Indiana. I rushed in just in time for the first opener, Dash George. A Florida native, rapper Dash George dived into a wave of beats, coming off of her EP JOYRIDE. The crowd listened with eagerness as she performed her short but impressive set.
Malia was next. The scene was set almost too perfect for her: her silky voice and slow songs were well-suited for the calming shades of purple laying on her. The crowd swayed as we listened to her perspectives on love, nodding our heads and moving our hips to the beat. As it neared the end of her set, some fans were screaming for particular songs to be played, getting her to blush at the realization of her influence (or so I believe.)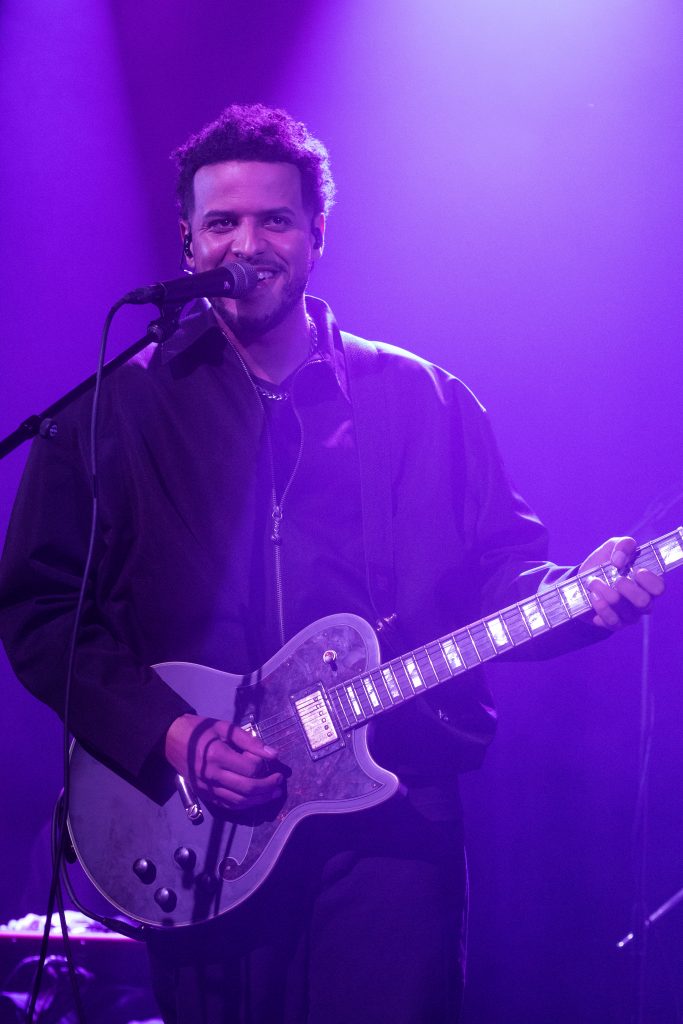 The crowd was buzzing, waiting for the headliner which felt just within reach. After 45 minutes, the music lowered and the anticipation heightened. We saw the shadow in the stairway: it was just like his album cover, a coincidence but nonetheless symbolic. The crowd hollered as Kuria and his band stepped into the light. Immediately "Sunbleach", the second track off his new EP Suspension of Belief, started off the set. He picked up on our energy as we danced to the chorus, singing back "But when you look in my eyes /The way you look in my eyes /It fills me with desire!" He was finally in reach.
The set was filled with smooth transitions song after song, each creating a different atmosphere. When taking a second to talk to us, Kuria did not let the audience forget about his gratitude for our presence, thanking us for a sold out show and the support. Further into our retreat, we worshiped at the words of "Toroka": "There ain't a thing I couldn't do to get you off my mind". It seems I still can't get Christian Kuria off mine. My hands were raised as if receiving a blessing while I danced with the crowd. Kuria continued to play pieces off of his new EP and debut album, Borderline. We gave ourselves up to the music and shouted at every single thing he did. It was a blessing to be there and we knew it. Finally, "Too Good", the song that "started it all" had us shouting the lyrics back at him, as the Troubadour LED sign shone in the background. Smiling as we sang it right back, it was clear that this was a defining moment for him. The religious experience came to a close with "Deep Green", about seeing the reality of it all in a relationship.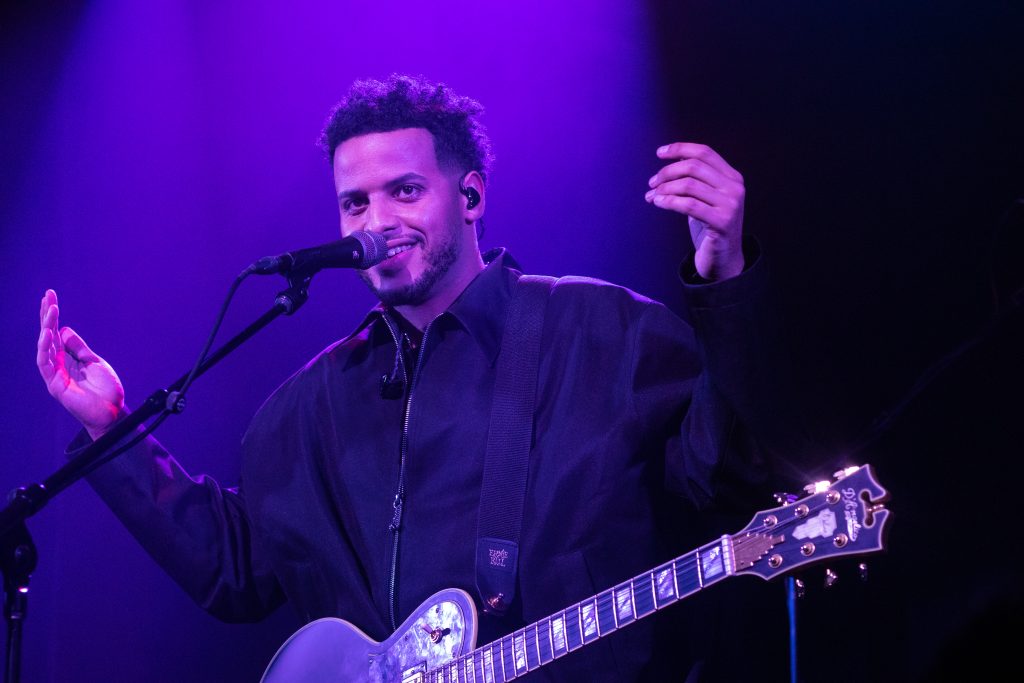 After religious retreats, you usually feel a sense of renewal. A night with Christian Kuria seemed to have given me just that: singing lyrics filled with emotional intimacy, he opened up his heart to us as we eagerly accepted it. Accomplishing the incredible feat of selling out the Troubadour, Christian Kuria proved to me that I don't need to go to three-day retreats in order to be healed.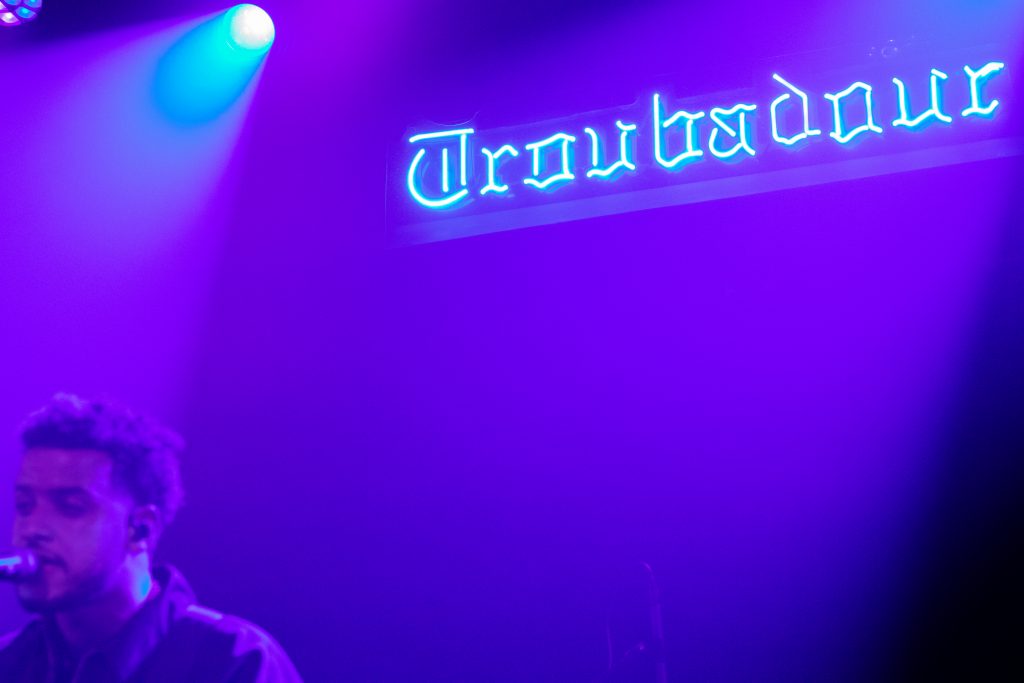 Photos by Chloe Gonzales