Attending the final show of a well-loved band carries with it a heavy weight. Following an announcement regarding the conclusion of Girlpool as a band a couple months ago, their final show at the El Rey Theater feels less like a traditional concert displaying new material than it does a celebration of life.
Upon entering, seemingly the entire crowd is dressed in black and the chatter between sets has a somber yet anticipatory mood rather than the excited buzz before a regular show. The melancholic energy of the room is aided in part by the opener, Dream, Ivory as their gaze-influenced guitars and ambient textures dissipate throughout the crowded theater. In deep contrast to the terminal nature of the night, they softly announce their less-than-week-old release, About a Boy. Cut short due to time constraints, they humbly leave the stage as it begins to be prepared for Girlpool.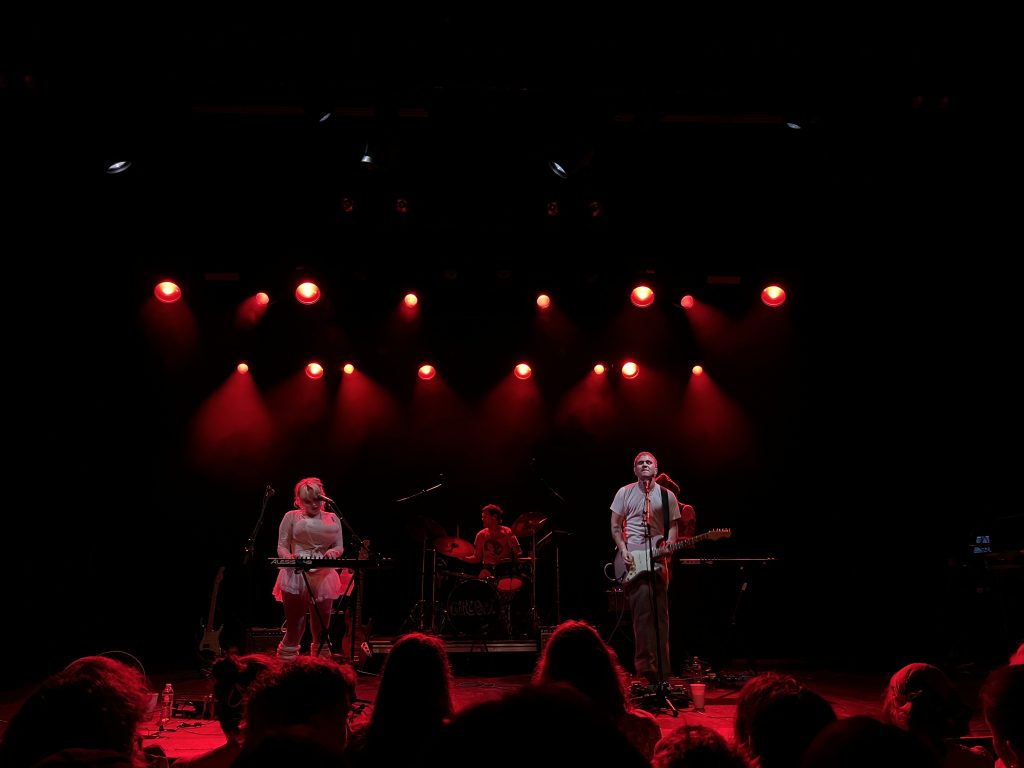 As nonchalantly as possible, Girlpool enters the stage. Donning their green and mauve stratocasters, respectively, Harmony Tividad and Avery Tucker begin to strum along to a cut from their newest record, Forgiveness. It is immediately clear that there is a sort-of chemistry between the two largely unmatched by many duos. Despite Tividad's flashy white dress and Tucker's plain white shirt and brown pants, they somehow still match, resulting in a slightly-off harmony between the two.
As they conclude a run of a few more songs from their now-final album, the concert begins to shift in a way. The band stops for a minute to shout out their family standing in the crowd to the right of the stage and to chat a bit with the audience. There's somewhat of a homeliness to the whole display. You can truly feel a love between the band and their fans.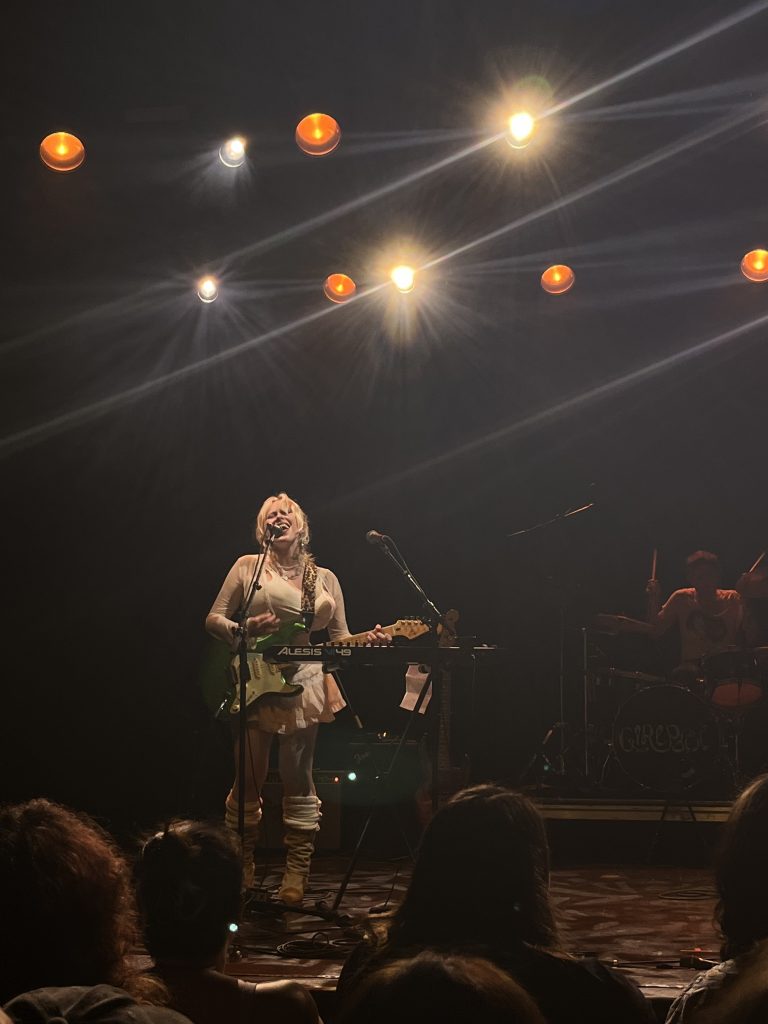 After playing a couple of older, yet upbeat tracks with a full band, their touring bassist and drummer leave the stage leaving Tividad and Tucker standing before the crowd with only a bass and a clean-toned electric guitar. The next seven songs showcase what really makes Girlpool great — their chemistry and songwriting.
From classic tracks off their debut album, When the World Got Big, like "Ideal World" to "Butterfly Bulletholes" off Forgiveness, the stripped-back set shows Tividad's vocal prowess and melodic ability as well as Tucker's harmony and instrumental taste in a retrospective sort-of way. It's in this quiet, low-key setting that Girlpool truly shines — as two friends who love to make music together.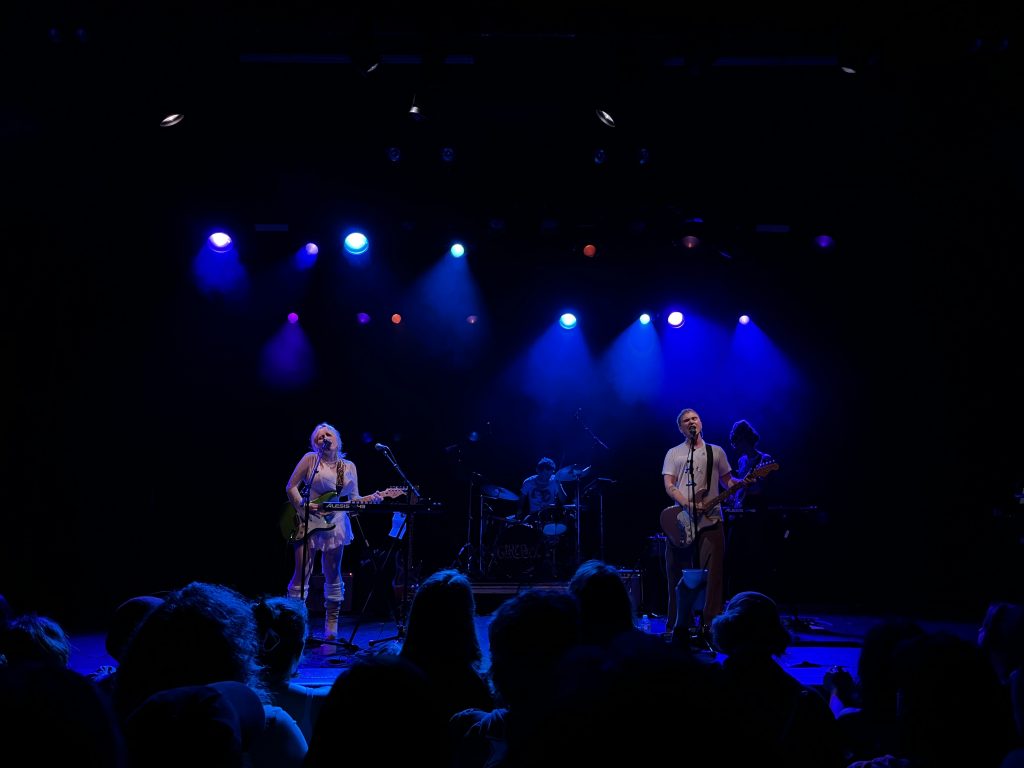 They conclude their almost-acoustic set with a fan-favorite cover of Radiator Hospital's "Cut Your Bangs," originally recorded as the B-side to their 2015 single, "Chinatown." The audience sings along, yet softly, almost as if they were the choir at a funeral. Following this set, the band takes a minute to clarify the terms of their dissolution explaining that despite their deep love for one another and appreciation of Girlpool as a project, they simply need time to see who they are as individual songwriters and artists. This short intermission is followed by a hug between the two and a gentle clapping by the audience.
The rest of their main set is taken up by a blend of tracks throughout their career performed by the full band, most notably the highlight of Forgiveness, "Nothing Gives Me Pleasure," underscored by a haunting vocal performance from Tividad and a powerful breakdown as the song concludes. The set finishes with "When the World Got Big," a classic Girlpool tune played only by Tividad and Tucker.
For their final encore, they play two tracks off When the World Got Big, finally closing the night with "Cherry Picking," which sums up the soft-spoken yet big idea-d energy of Girlpool as a whole with its stripped instrumental and intentional lyrics, namely the ringing final chorus, "Yes, I am picking cherries, I have a hard time staying clean."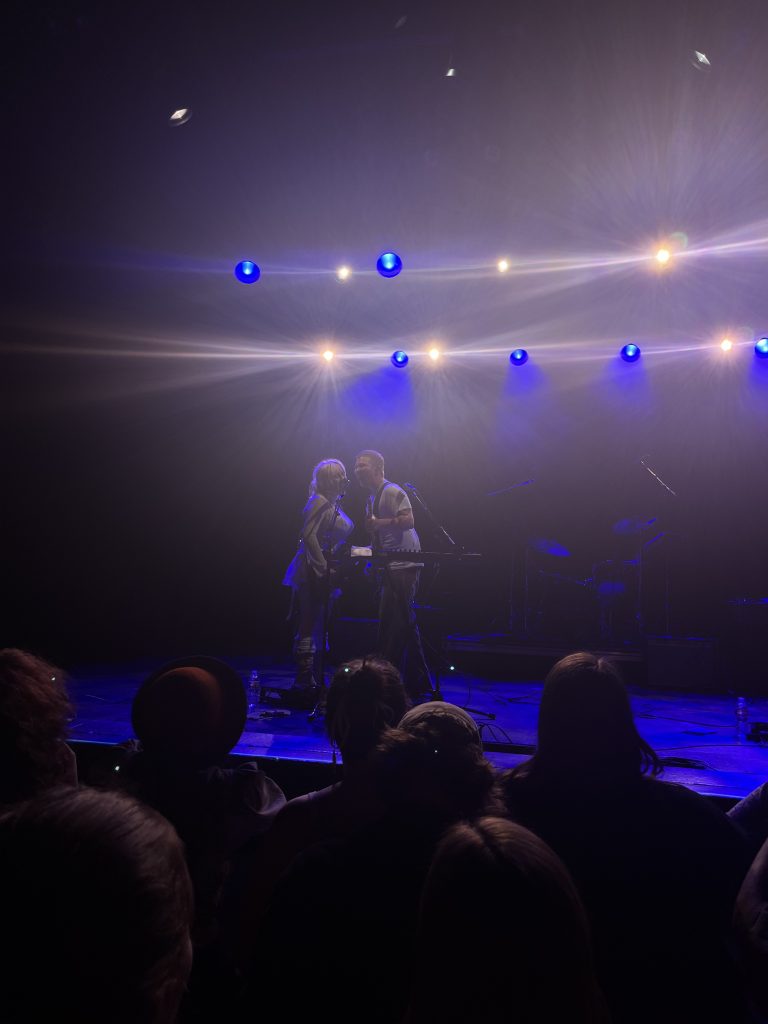 As I leave the El Rey Theatre, I'm filled with a saddening euphoria. The energy and brilliance of the band's discography mixed with the deafening finality of the show leads me to sigh as I enter my car. There's something to be said about seeing a band for the first time at their last show; something sobering about an experience that is by definition, ephemeral and fleeting, conclusive. I turn on my left turn signal out of the parking garage. I guess not all good things can last forever.