Kara Jackson @ Feels Like Floating [05/26/23]
Photos by Evan Ibarra
To say that May has been an odd month feels like an understatement. Ever since my dog back home passed away at the tail end of April, I've spent a good portion of this month grappling with the weird and unsettling reality of learning to live without my best friend and grieving in a time where life constantly seems to outpace my sorrow.
The night before Kara Jackson's show, I was bawling my eyes out after listening to the title track of her new debut album "Why Does the Earth Give Us People to Love?" It's only been a month since my dog's been gone, but my grief has yet to pass and I wasn't ready to come face-to-face with her death once again through these songs. I hadn't felt like going out but I ultimately figured it was best to follow through with the press opp anyways because I felt like this was my only chance to see Jackson live before she concluded her tour cycle in LA. Besides, a hiking event in the middle of the woods sounded like a nice respite from the chaos of school life.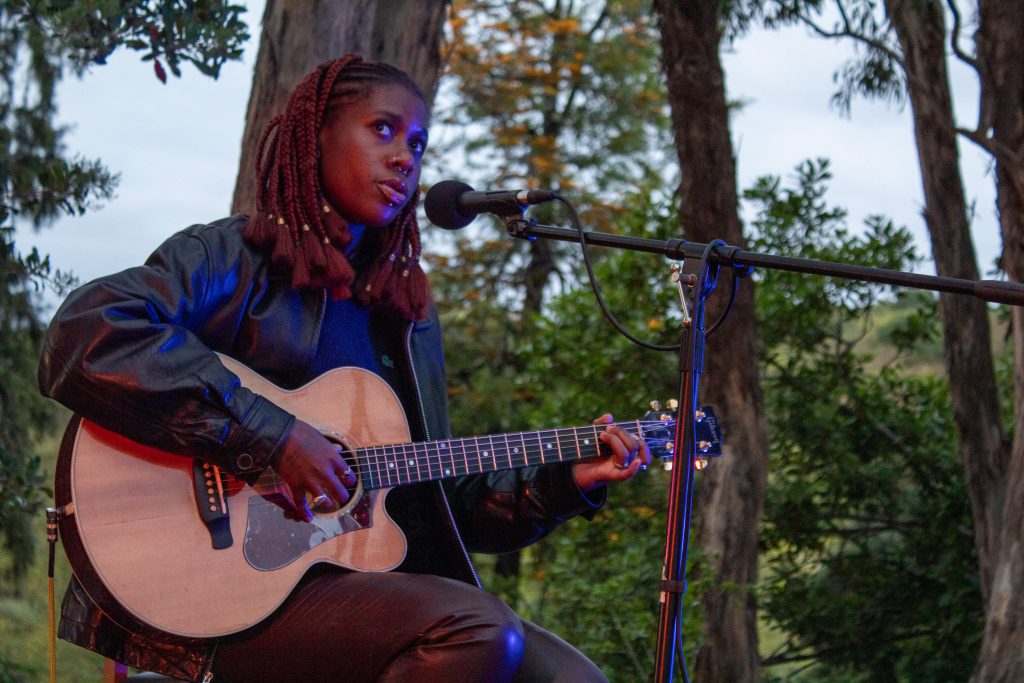 The event was hosted by the Feels Like Floating festival described by organizers as "a weekly all-ages outdoor arts series that explores the harmony between soundscape and landscape". This week's event was an evening hike at the TreePeople summit off Mulholland Drive where Jackson's performance kicked off the main portion of the event. A quick look through the event itinerary revealed that Jackson was only meant to perform for a little under an hour. I planned on opting out of the evening hike after the week's onslaught of intermittent bouts of grief had drained me, so I was especially keen on savoring every moment of Jackson's performance in the limited time I had.
Once we arrived at the summit, I surveyed the area to search for any semblance of a stage. Scattered throughout the venue were conference centers and nurseries disguised as brutalist monoliths, facades that seemed as ageless as the foliage surrounding them. Notably, the summit also didn't seem to have any apparent hiking trails, though a peek down below the mountain we were atop proved me wrong. It was only when we headed to the interior part of the park when the stage was finally visible. Small enclaves of hikers were sitting on blankets they had placed on the mulch and were all facing a lonesome chair and an acoustic guitar standing right in front of the city's vista.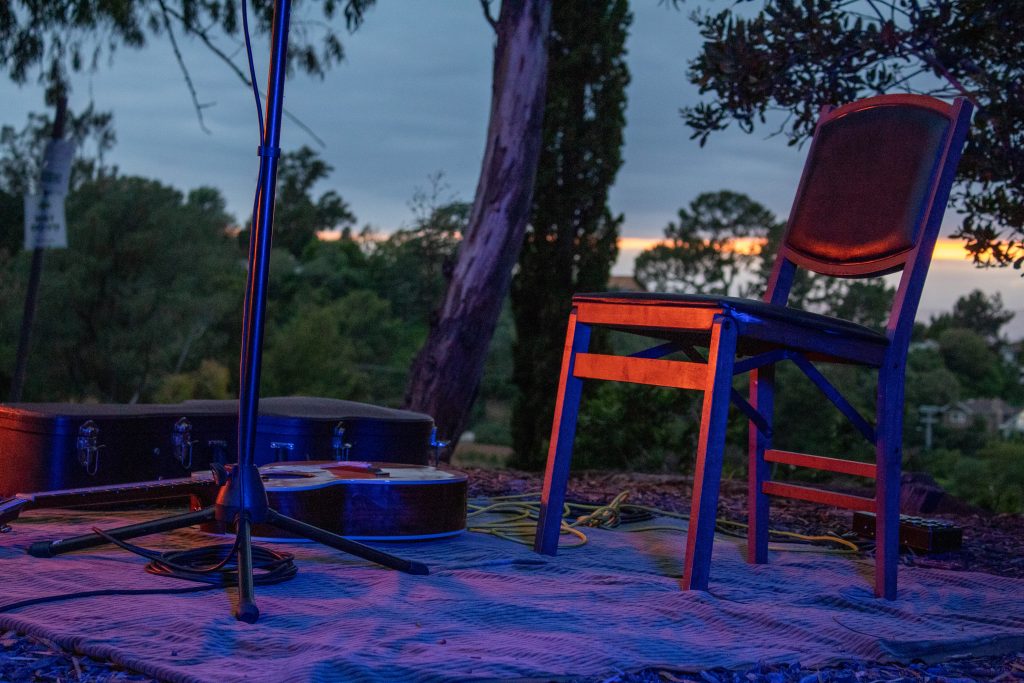 It was also the first time I've ever seen a performer casually roaming around the venue, though I suppose the woods are usually the last place you would expect to house any sort of backstage area. Sandwiched between her close friends and the event organizers, all appropriately dressed in windbreakers, patterned cardigans, and hiking boots, Jackson immediately stood out from the crowd, looking noticeably suave in her leather fit and braided orange hair. As I waited for the performance to begin, I continued to watch her posse from afar as I sat down next to a woman sipping on a cup of earl gray tea, its scent enough to keep me warm despite the cold of the altitude.
Once enough of an audience was situated near the stage, Jackson finally got on stage to perform songs off of "Why Does the Earth Give Us People to Love?" Due in part to the fact that Jackson was once a National Youth Poet Laureate, the writing throughout the album is consistently witty and unflinchingly brutal. Listening to the album will make it immediately clear that the album title is meant to be more of a rhetorical question rather than one she attempts to even answer. She can't understand why we've been cursed to feel so much, so intensely for our loved ones if these relationships were only going to be taken away from us anyways, whether that's because the hubris of her lovers pushed her away from the relationship or because she's lost her loved ones to all these different afflictions, a feeling that I've been all too familiar with lately.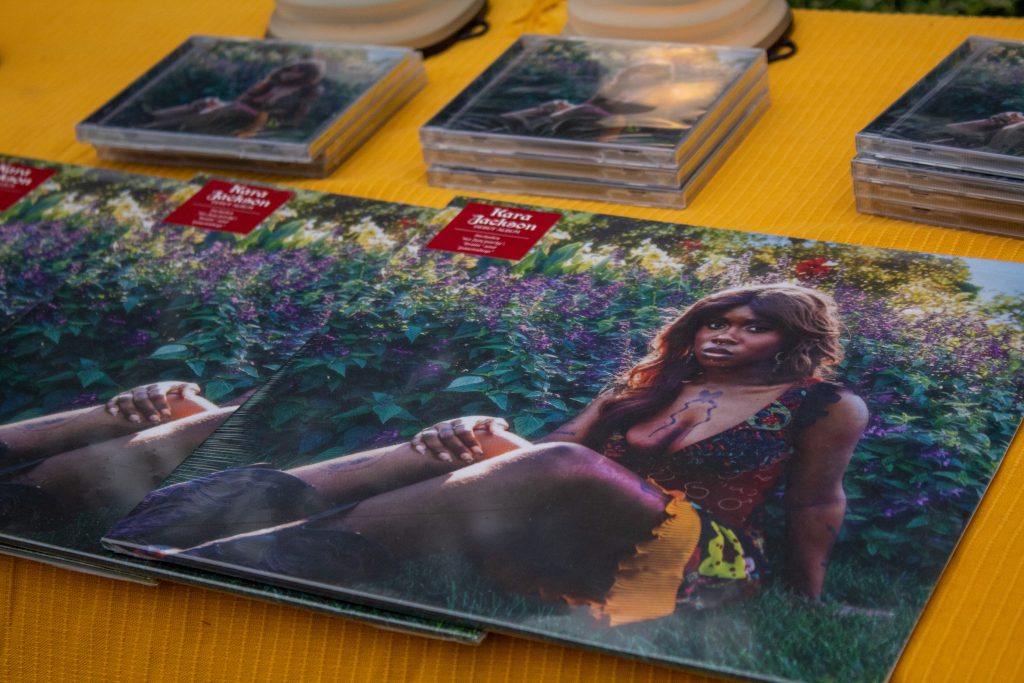 Before jumping straight into the album, Jackson started her set with a cover of Karen Dalton's "Right, Wrong, or Ready", a soothing preface to the set as the hikers were beginning to warm up to her sonic palette. After a brief introduction to the audience, Jackson moved onto "therapy." It's one of the few songs in her set to generate some scattered laughter among the crowd. To her credit though, the song does begin with some of the most sardonically hilarious lyrics I've heard all year: "Every man thinks I'm his fucking mother / Good for milk and good for supper / Never asks if I can be his lover / Special someone when he suffers."
It was also during this portion of the set when I realized that there was a marked distinction between the album and her live sound. While the handpicked folk guitar licks of the studio-recorded songs were still present, the orchestral embellishments and the light drum beats in the instrumental backing were all absent. Instead, they were now replaced by the chirping of the birds and the rustling of tree leaves, an oddly soothing counterpart to complement Jackson's rugged singer-songwriter tunes. Her low-range singing voice was also something to behold. I've heard people compare her singing style to that of Nina Simone's, and I can see where they're coming from. Maybe it's because of her punishing history with love that the delivery of her songs felt all the more weighty and brusque, every word plummeting onto the ground right as they fell out of her mouth.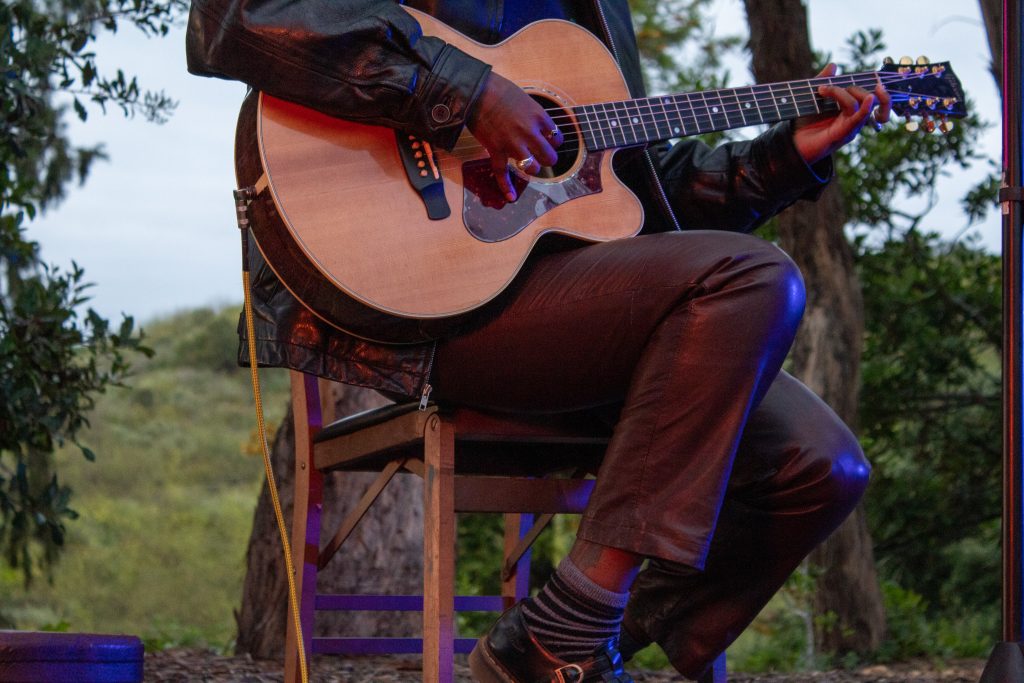 "dickhead blues" was another great highlight of the performance. The song starts with a recorded phone call, a birthday message that encourages Jackson to "keep killin' em, smack a white man." The cheeky intro serves as a microcosm of Jackson's distaste towards the men that have made her feel worthless (or as she puts it, "a dickhead who's drunk on the daily news like coyotes in culottes"). It's only when she pushes all the bullshit aside that she finally sees that it's the contrary; she's actually "pretty top-notch." After seeing her perform all evening, I can't help but agree with her.
"pawnshop" is another gem from the record that I'm glad she's included in her setlist. Unlike some of her drearier tunes, "pawnshop" was the most upbeat of the bunch, though that's not to say the lyrical content was equally cheerful. At least, the question she poses at the beginning of the song says as much: "When you become somebody's bandit / And their heart becomes your loot / What kind of player does that make you / Breaking your hearts and selling them too."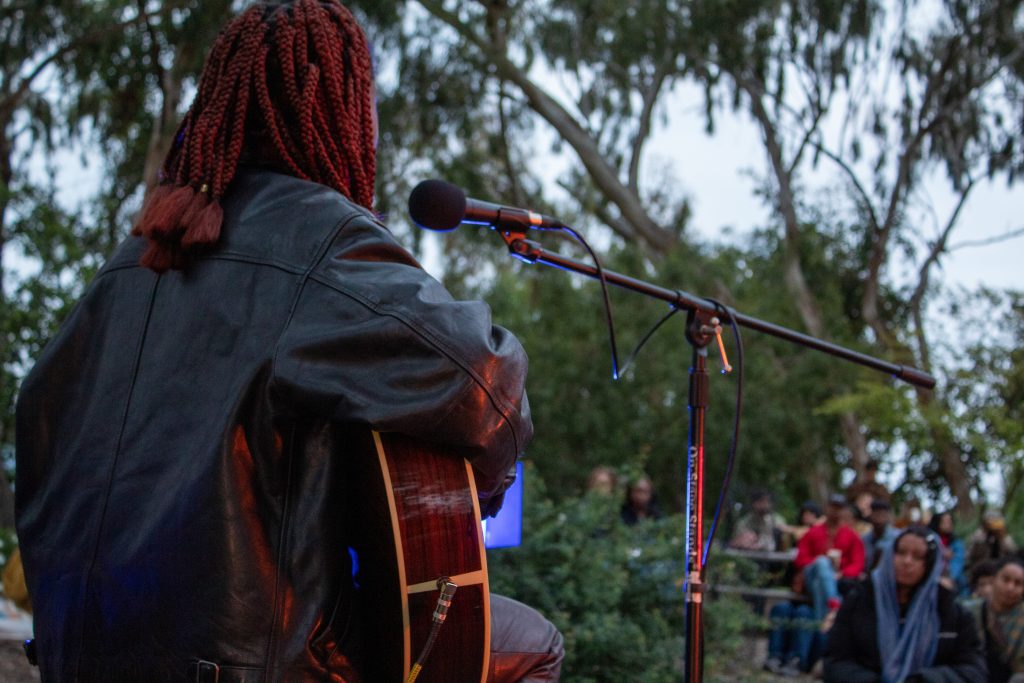 Towards the end of her set, the sun started setting. A small slit of the sky peeked in between the clouds and the cityscape, and whatever sunlight was passing through it only grew stronger as time passed. Soon enough, the entire venue was engulfed in an orange haze. At the time, a Mount Eerie lyric came to mind: "And I poured out your ashes on it / I guess so you can watch the sunset / But the truth is I don't think of that dust as you / You are the sunset." A few moments after my dog passed away, my dad wrapped her body in a towel and let her rest outside for the night, hopefully so that her ghost could run free. I think that, in the dreamy haze of the sun-kissed landscape, I briefly saw her ghost.
What has been consistently apparent in Jackson's songs is the acknowledgement that it's often the most mundane things in life that seem to have the firmest grip on her. It's why losing them feels all the more apparent. But every time life catches her by surprise, it's a bizarrely painful yet liberating reminder that none of this ephemeral beauty is ever guaranteed. So long as we stand firm and reclaim the lives we seem to have once lost in the fire, the loss doesn't have to cut so deep. As I left the venue for the night, I was glad my dog's apparition was now how I last got to see her.