Photos by Sophia Russo
If anyone can disrupt a scene and make it their own, it is singer-songwriter Kelela. Kelela debuted her experimental sound with her mixtape 'Cut 4 Me' in 2013, where she mixed R&B, house, electronic, and soul to establish her own sound and identity as an upcoming and unapologetically herself artist. Fast forward to today, her steady rise as a creator has been undeniable, and I was ecstatic to be able to enjoy the 2nd to last stop on her tour for her recently dropped album, Raven.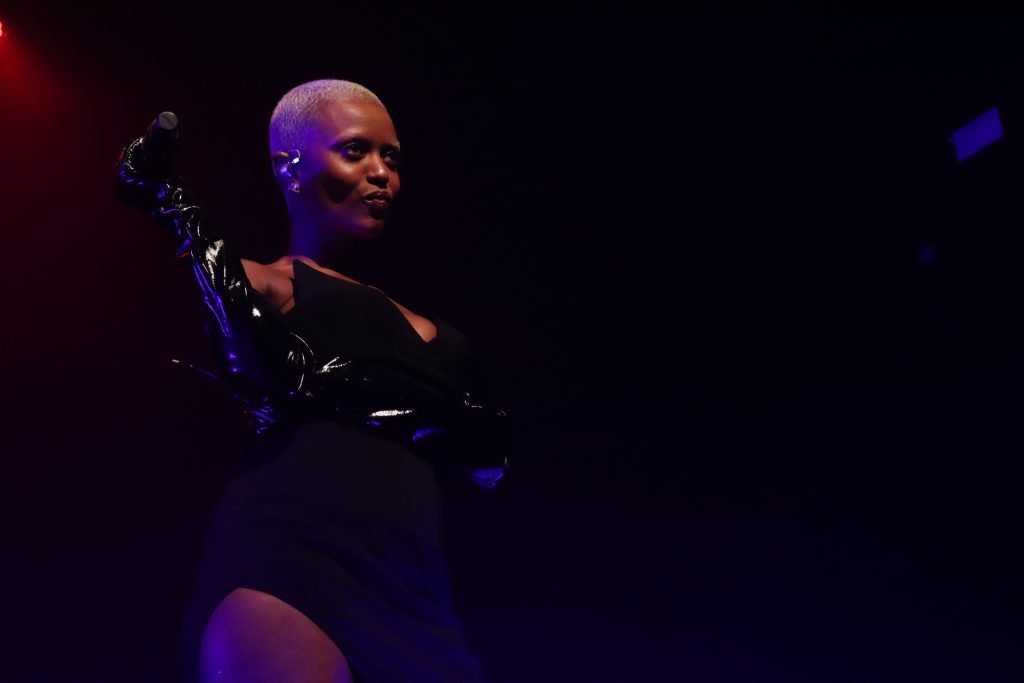 Upon entering the venue, I couldn't help but notice the beautiful and impeccably dressed crowd that Kelela had attracted. In the line outside, people freely socialized and initiated conversations with other self proclaimed music lovers. Kelela's crowd was a beautiful display of individualism and community, a balance that Kelela has been intentional about maintaining within her own life and the life of the music that she creates. On an individualistic level, everyone had their own unique style of self expression. Afros, bussdowns, shaved bleached heads and an accumulation of intricate piercings, tattoos, and clothing styles were in abundance. Once inside, the venue was bustling with people meeting and bonding at the bar, then striding to the floor to enjoy upbeat remixes by DJ Bobby Beethoven.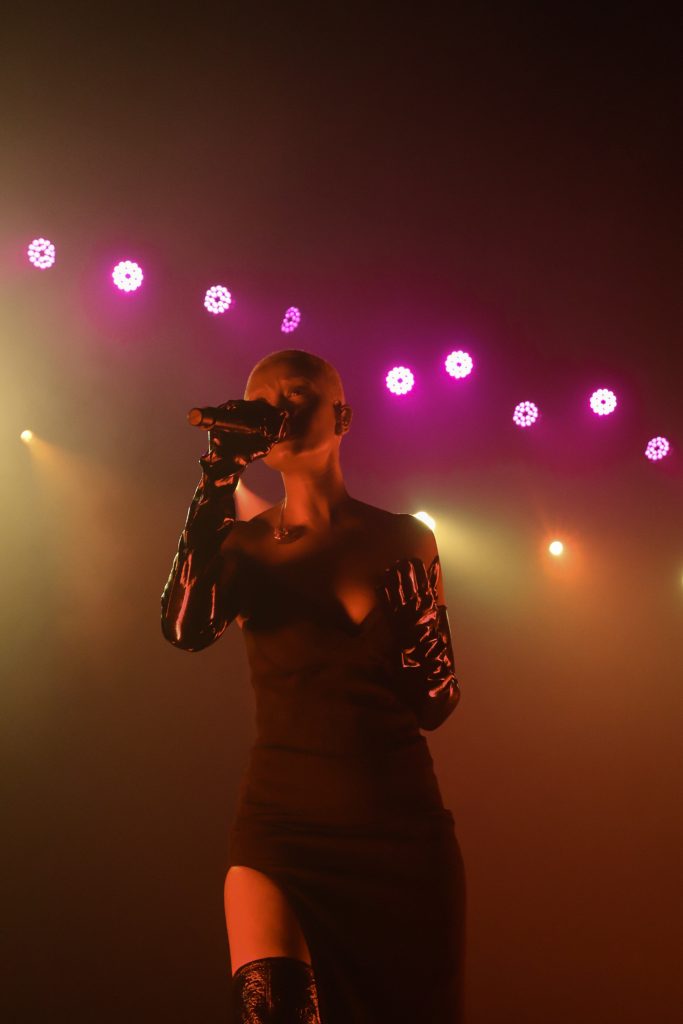 By 10:00, the lights had dimed, hinting toward the imminent arrival of Kelela. The audience rejoiced in anticipation, as the curtains opened and Kelela emerged from a sea of blue light to "Washed Away", the opener for her critically acclaimed album "Raven", an album that fans have anticipated for 5 years since her last drop "Take Me Apart" in 2017. As she made her way to the front of the stage, light had settled, highlighting not only her beautifully sculpted face, but also her secure presence as the pioneer of electronic R&B. As she sang, her vocals sound the same, if not better than her already impressive studio version. Her harmonies wash over the crowd,thus revealing why she chose to name the song "Washed Away". For every song that plays, Kelela is intentional and hands about the creative direction of the performance. The music and lighting go hand to hand, with lights and colors flashing in unison to the cadence of the beats. Still, Kelela upholds her dynamic stage presence and floats across the stage, dancing, wincing, and smiling as she hits every note while simultaneously interacting with the members of the crowd.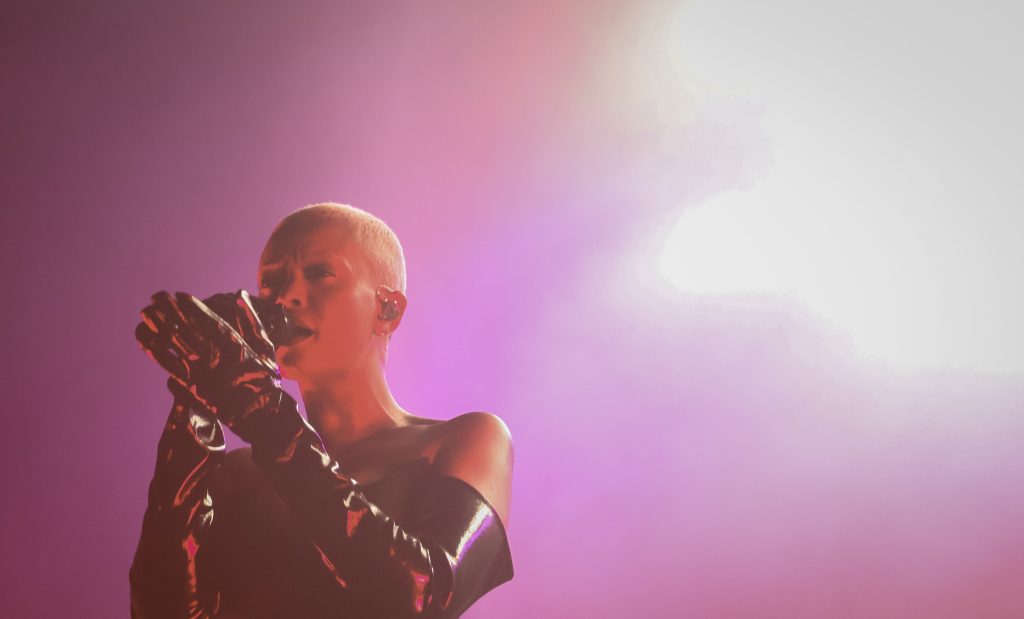 Around halfway through the performance, the music stops and Kelela takes a moment to thank the audience. In her typical fashion, it is clearly intimate and sincere. She thanks the crowd, not only for their energy, but also for the way they treat her as a human being, before being an artist, which she says is rare. "I look through my mentions, and I see what you guys say to me." The crowd playfully interjects, yelling back "where the weed at", an inside joke that she maintains with her fans. "I see you guys aren't just asking me about dropping music, you aren't treating me as just a supplier of product" she continues. "You guys will say, ' I know Kelela is doing whatever she needs to do so that she can do whatever she needs to get done'…and I really appreciate that. You guys are so holistic and I am so grateful." In gratitude, she also shares that the show sold out in one day, and that she chose to perform at the Fonda Theatre to allow for a more intimate experience with her audience . And of course, in true Gemini nature, she playfully tells the audience that if they "see sum, say sum", prompting them to take initiative and further any connections that they feel with each other tonight. " I might just make a missing connections page for y'all." As a fellow Gemini and a lover girl myself, I couldn't help but agree that her shows could even double as a matchmaking service, as users took to twitter to share about the new connections they made that night at the concert.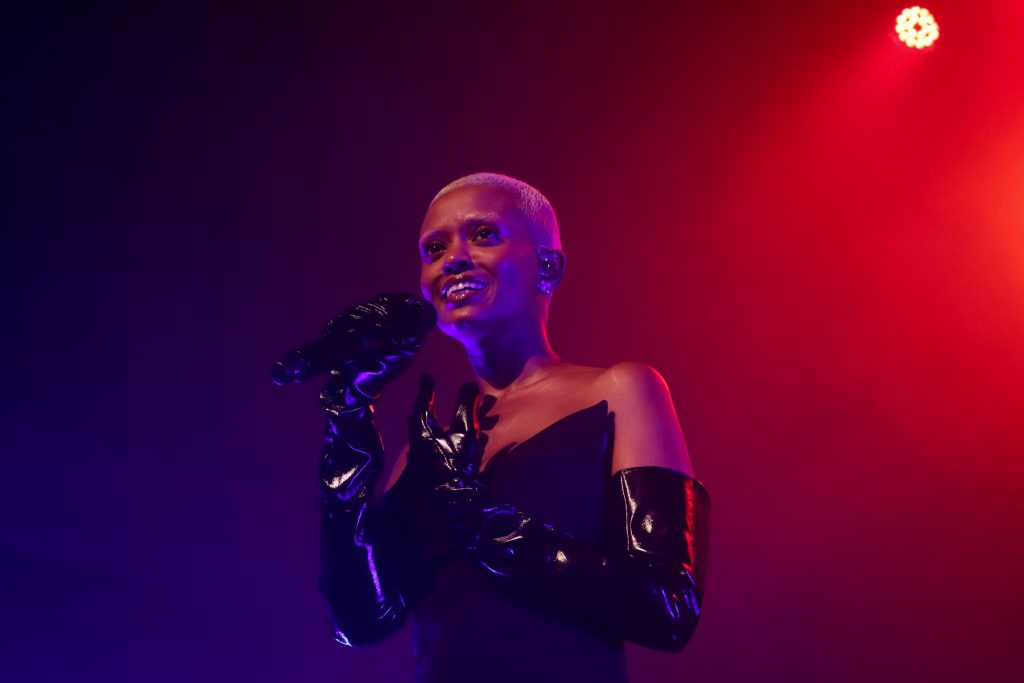 Lovers held each other close and friends swayed side to side as Kelela performed some of the most adored selections from her discography. "Contact," the single from her recent album, turned the room into an exclusive alternative night club. People jumped up and down and danced as she sang of experiences that most of us have shared: the feeling of sharing freedom and joy with someone, and letting loose to have fun, even if the moment is fleeting. A few songs later, I hear the transition into my favorite song, "Bruises". I could tell that we were reaching the end of the set, and I was keen on savoring every moment. She plays one last song, and then blows kisses into the crowd before she departs and the light fades from blue to black. This was my first concert, and something I wasn't expecting was how bittersweet it was to enjoy the experience and also be sad that it was ending.