Photos & Words by Cuautemoc Sandoval
Nothing compliments a muggy early autumn LA evening quite like a night of sultry, silky and sensual R&B vocals.
Despite the decidedly post break-up energy behind R&B singer/songwriter María Isabel's latest album title, i hope you're very unhappy without me, a crowd of adoring couples line up outside the Moroccan Lounge for her impending show.
Once inside the intimate performance space, the audience is abuzz with anticipation. An on stage smoke machine softly hums as the venue fills with an enchanting layer of haze. The house lights cast an aquatic blue hue, creating an atmosphere of being submerged deep beneath the sea.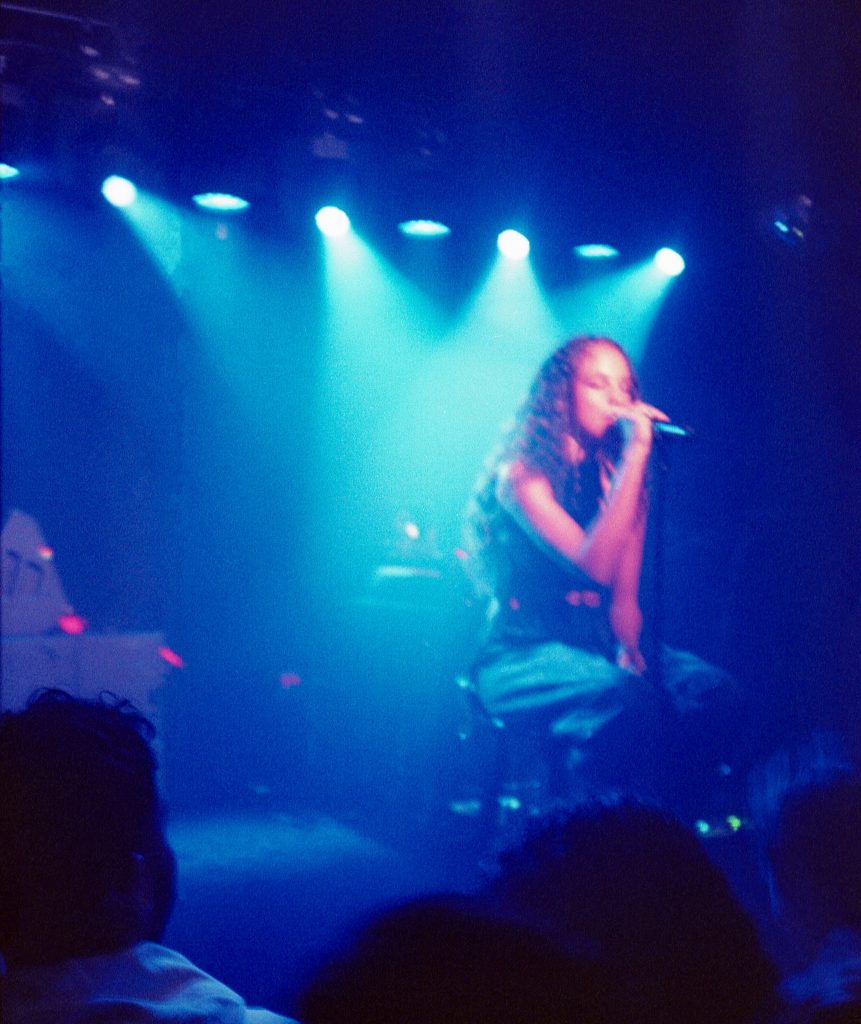 The crowd is elated as María Isabel gracefully takes the stage. She wastes no time, breaking into her bilingual break up hit, "No Soy Para Ti." Her Dominican-American roots on display as she belts, "I am not for you, you are not for me", in silkily sung Spanish. The bouncy momentum of the reggaeton inspired production keeps the crowd moving, regardless of the song's somber subject matter. This ability to evoke such forlorn feelings while maintaining the crowd's groove would become emblematic of the whole performance.
"We're only one song in and I'm already trying so hard not to cry!" – María Isabel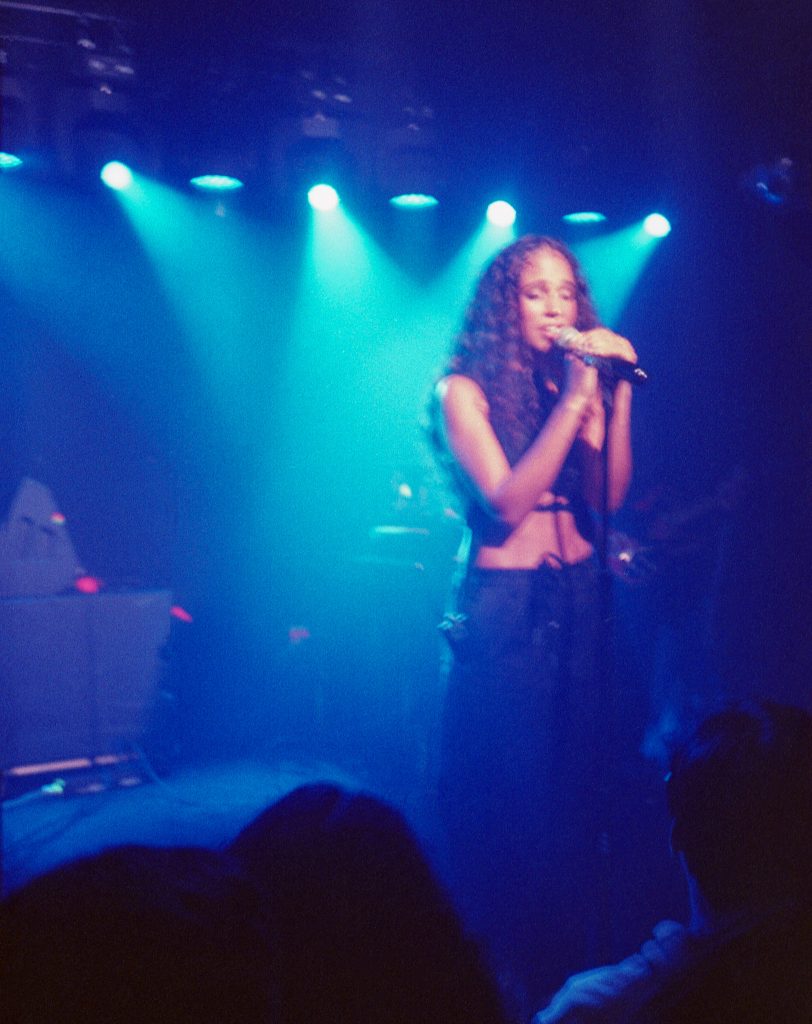 As the night continues, María turns up the temperature with a breathy performance of her bilingual banger, "De Na'." The booming trap drums and overall hip hop production has the entire crowd dancing as she sashays and sings on stage. Her body flows and curves effortlessly; the music is moving through her. Despite the aura of comfort and confidence she exudes on stage, María confesses her anxiety to the audience. This is one of her first times performing these songs that she wrote in isolation. They embrace her with warmth and acceptance.
"I'm floating right now. I'm in a dream." – María Isabel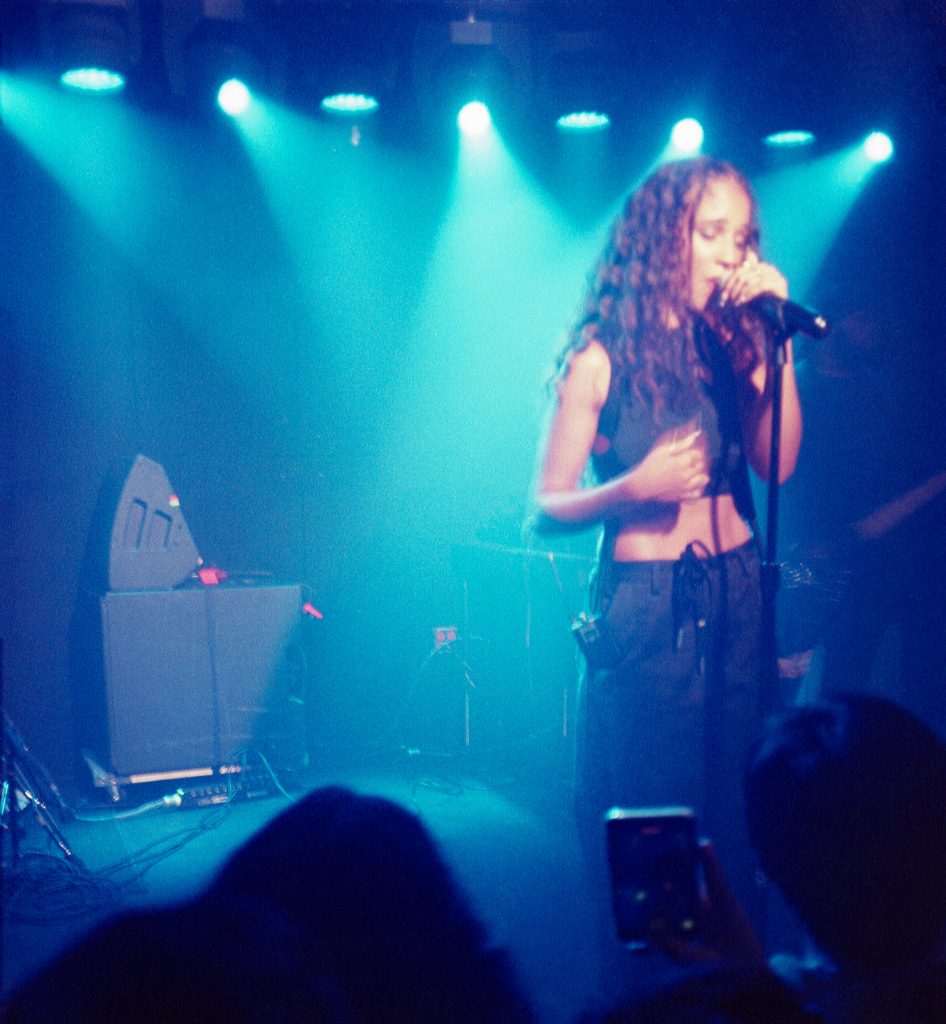 María consistently shares moments of transparency and intimate honesty with the crowd in between tracks. The audience showers her with constant shouts of 'I love you!' and 'Yes girl!' She is in her musical pocket, delivering a hauntingly beautiful rendition of, "Baby…" Nearly the entire crowd is singing every lyric back to her, word for word. The venue is awash with a shared euphoria and sense of peace in the wake of personal change.
Like a relationship cut short by bad timing, the concert comes to an end. It's bitter sweet as María profusely thanks the audience for showing up to support. She gives that sort of long goodbye one does when they really don't want to go, but must.
María Isabel's authentic vulnerability transforms the evening from a typical performance into a shared catharsis of love, loss and growth. Her genuine gratitude for the fans and humility in the face of their overwhelming support is perhaps even more endearing than her immense talent.