Dear Shygirl, 
I'll admit it took me a while to notice the stripper poles. Those two metallic cylinders, lining your stage like the gates to some restricted celestial grounds. In my defense, they were uninhabited for a good portion of the performance, notably absent of the necessary gatekeepers. They sat there, patiently in wait, shimmering from the colored strobe lights bouncing around the room during the opening sets of DJs Angelita and Rick Farin. 
Maybe I was too caught up in the moment, the music. I think that's a good thing. Angelita started off the crowd slowly, warming us up. She played a lofi-blend of techno and electronica, her bangs and miniskirt swaying with her head as her half-on headphones presumably pulsed with what was reverberating through the room directly into her cerebrum. The crowd was slow to understand her strategy, chatting amongst themselves or standing still as the music vibrated. It was when she remixed CupakKe's "Vagina" so that the titular word was playing on loop under a laid back but consistent beat that the crowd started moving a little. Back and forth, back and forth. The song did a good job of stretching out, providing an atmospheric segue into the second opener, Rick Farin.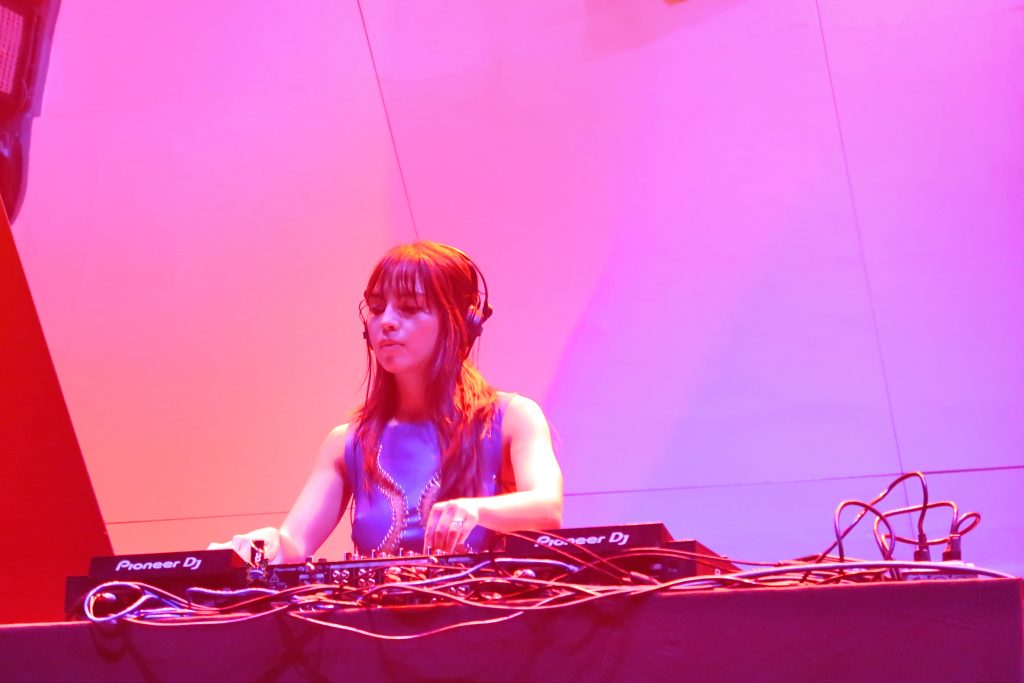 Shygirl, you had an excellent choice of openers, even if the crowd was hesitant at first. When they saw Farin enter the stage, a balding man dressed in a simple black shirt and pants, there was visible trepidation. When the girl next to me protested, "I thought this show was for the girls!" I'll admit that I laughed. She'd been making funny quips all night, though her love for you was quite clear when she pushed in front of me at the first sight of your boots walking on stage. I was open to Farin, excited to hear what he had in store for us, but hoped it would be slightly more high-energy than Angelita. She was good, but a little too chill. It's easy to get tired at a concert when you're not moving around a lot. I wanted to bounce from side to side, or at least sway with a little more conviction than the vibes of her set allowed. Farin delivered.
As is commonplace with DJs, he didn't let too much emotion show. He was quiet and coy, and though I couldn't make out the minutiae of his facial expressions from where I was in the GA crowd, I imagined a little smirk on his face as he subverted our expectations of what he might play.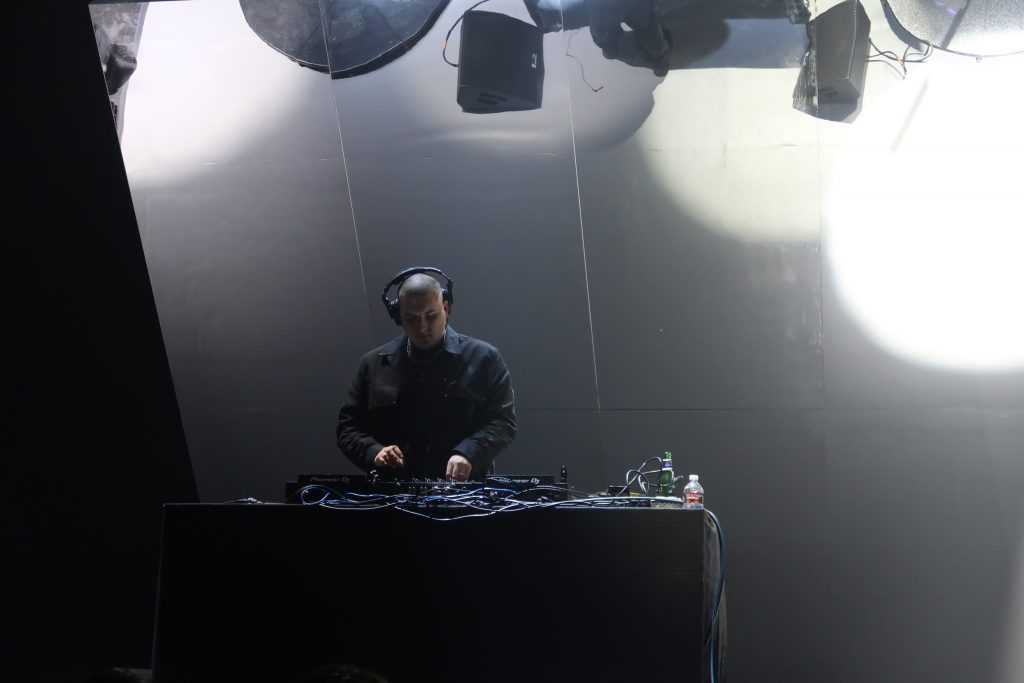 You know what he played, but in case the touring is mixing up sets and shows in your head, I'll remind you: the craziest remix of "How to Save A Life" by The Fray, a psychedelic trip through "Good Ones" by Charli XCX, and just generally high-energy beats that got the crowd moving and hungry for more, more, more… HUNGRY FOR YOU!
When Farin left, I was craning my neck to the side of the stage to see if you'd appear. I was bouncing from side to side, the break from live music reminding me that standing still really can tire you out. 
But the wait wasn't too long… and when you stepped out on stage, in your tight black layered dress and lace-up boots, singing your new single to a crowd of ravenous Shygirl superfans, I swear to you the Wiltern shifted to a new astral plane.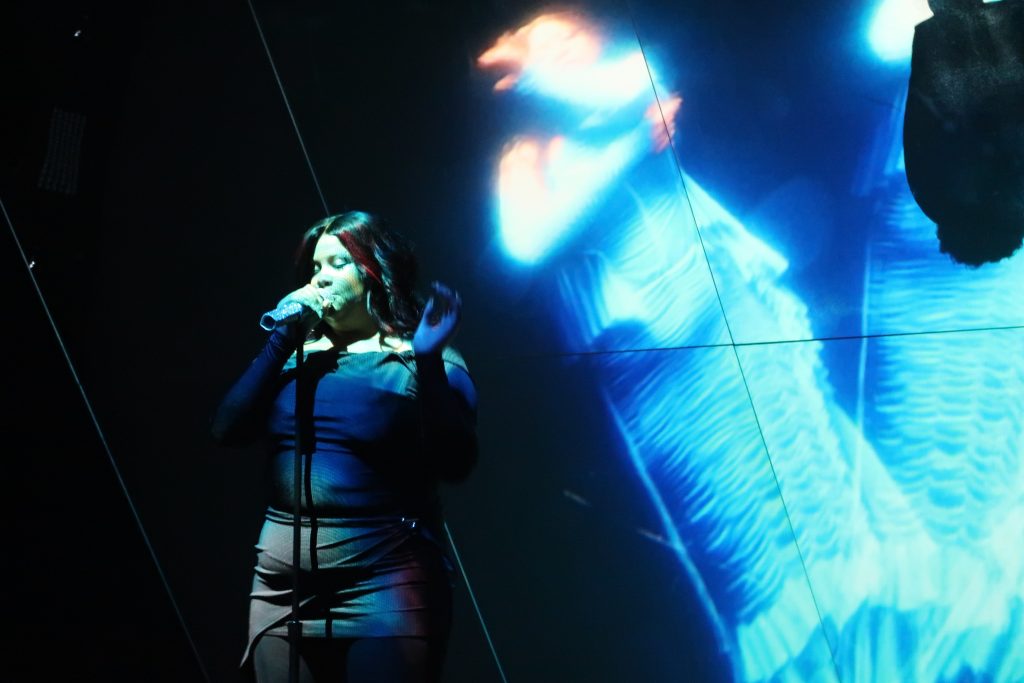 Your set reverberates through my mind in a series of flashing, neon-colored vignettes. Some moments I remember (in no particular order):
the way you sang with your back to the crowd, looking yourself dead in the eyes as you crooned "Coochie (a bedtime story)" to us through the massive tilted mirror on stage
Tinashe coming out 5 minutes into your set to sing "Heaven." the way you two moved around each other on stage, looking into one another's eyes and then into the crowd. the girl next to me, the one who made that comment about Farin, wiping away happy tears in between her screams. i wish i got her instagram, or even just her name.
the projections of your body spinning around you in the mirror as you laid on the floor of the stage for "Shlut." staring at the ceiling solo, as your lyrics suggested. you were solo in that performance, sure, but i felt like i could be one of your heads spinning around you, too. 
when the strippers came out on stage and i finally realized what the poles were for. they danced languidly, moving up and down as you swayed side to side. their long, braided hair brushing against their butts, their bondage-style bodysuits echoing the layers of your dress. the way they crawled across the floor, switching poles. the way they swayed side to side as they exited the stage, confidently gliding out on their pleasers.
how you got down on your knees for us, reached out with your free hand to us. i'm sure there were at least 5 distinct moments where the whole crowd let out a collective gasp, or held in a collective breath.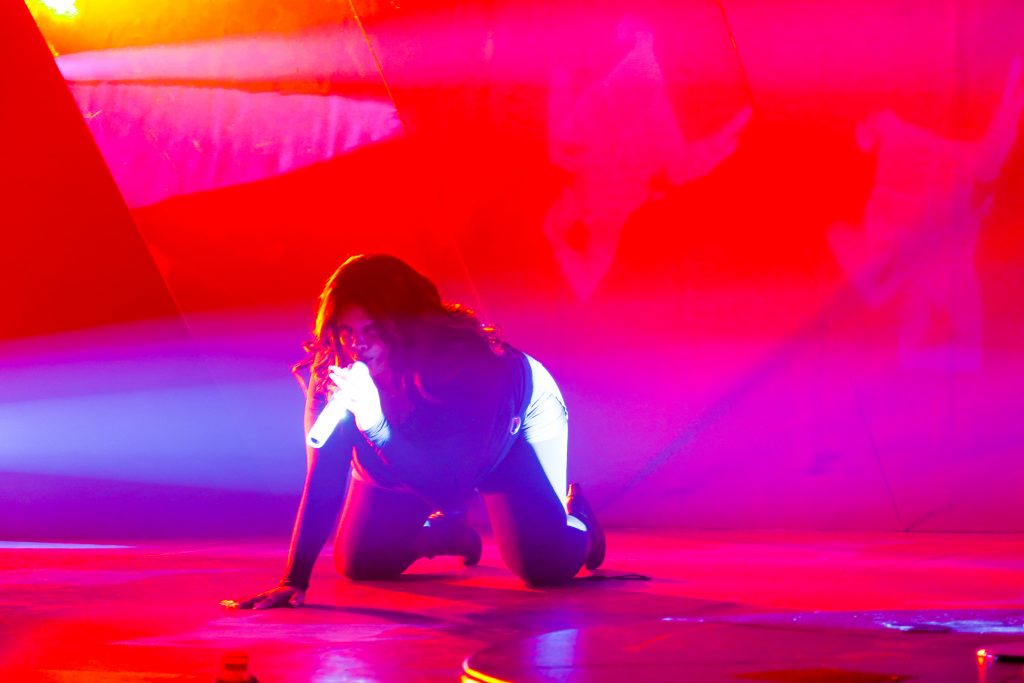 Shygirl, you were excellent. You were what I expected and more; you were confident, you seemed kind. You seemed a little bit sneaky with your knowing smile, like you knew you were blowing our collective minds. You made the whole room glow.
I hope this letter finds you well.
With all my love, 
Anna Worgall
P.S. If this letter manages to fall into the hands of someone other than Blane "Shygirl" Muise, just know her music is life-changing. It is a mix of every genre under the sun, it is an amalgamation of all my fears, hopes, and dreams. It makes me want to dance in the club until I need to cry in the bathroom, it makes me want to run in stilts. It makes me feel like I am cannon-balling into a pool from a ten-foot diving board in 105 degrees Fahrenheit. It makes me feel young and free and reckless and safe, all at the same time. 
Shygirl @ The Wiltern [3/24/23]
Photos by Amber Xu