Qwer Hacks 2022: Encoding an Inclusive Computer Science Community at UCLA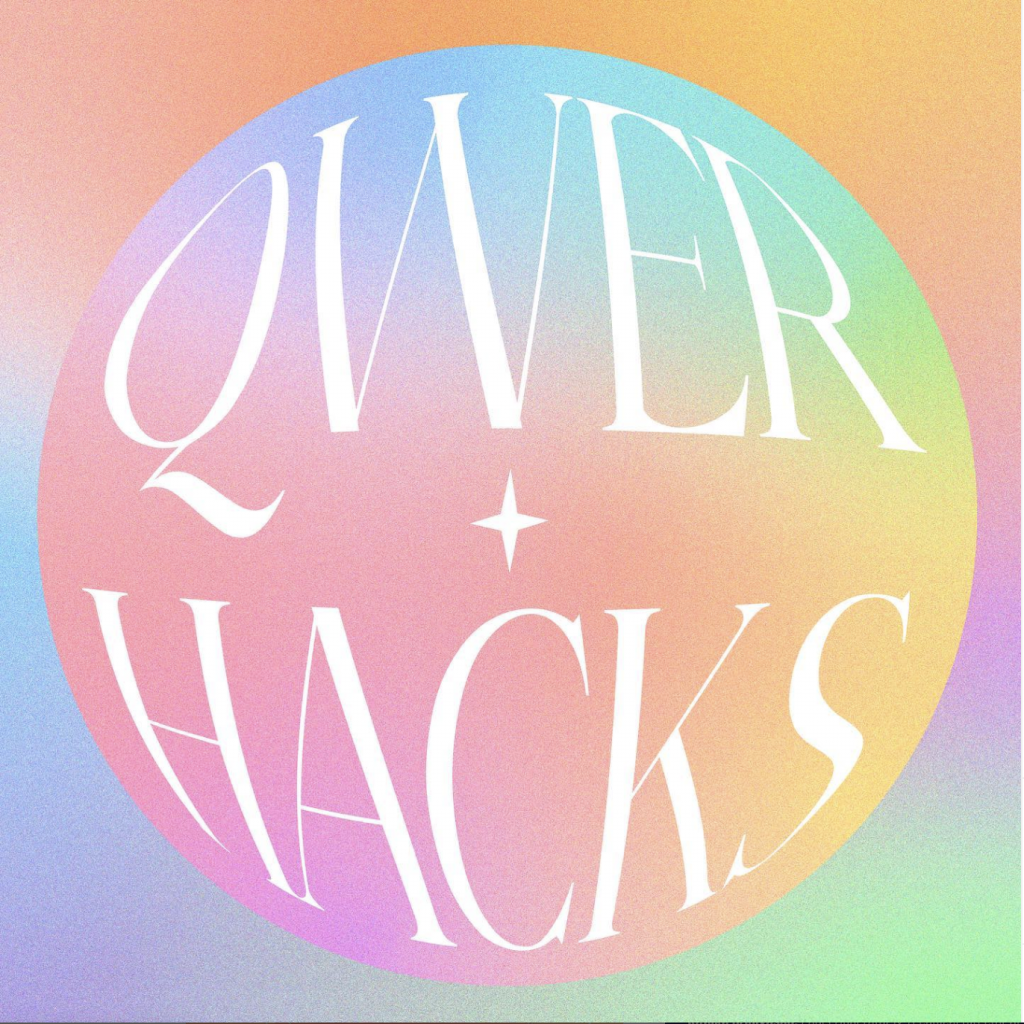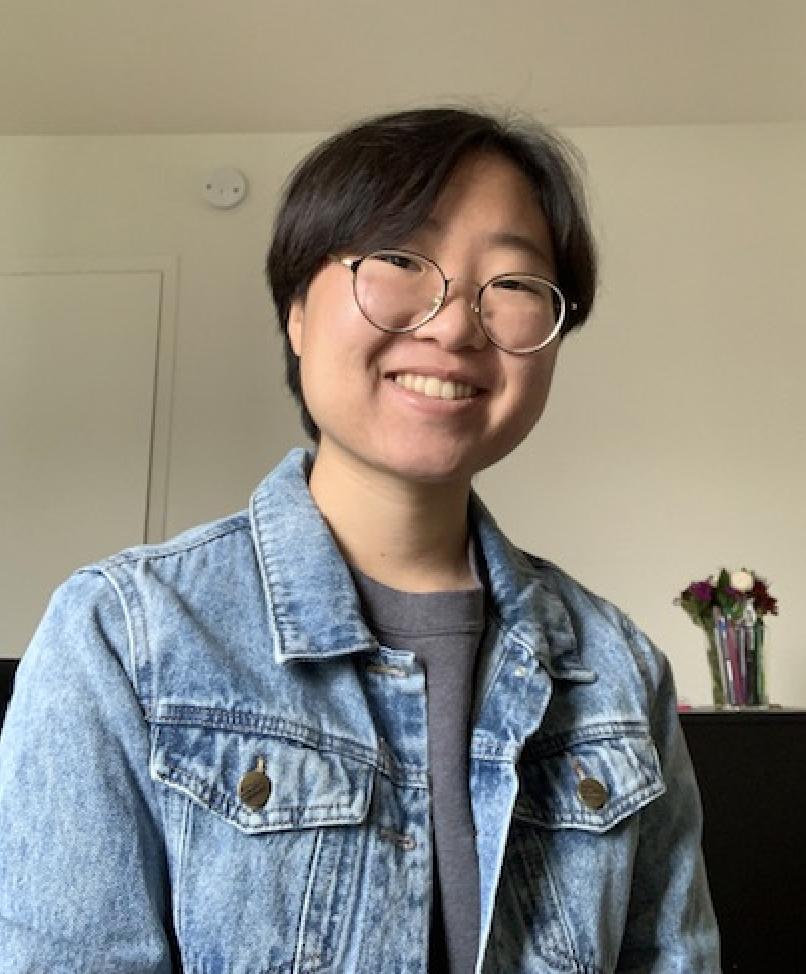 If you've ever gotten lost wandered around Boelter Hall as I have, you might've noticed a flyer for QWER Hacks's annual hackathon posted on one of the bulletin boards. For those unfamiliar, a hackathon is an event where teams of coders work together within a limited timeframe to create a unique product, whether it be anything from a website to a self-care app; picture wired-in students furiously coding away, an air of ingenuity, and an unhealthy amount of caffeine consumption. "The energy is indescribable… it's basically a gathering of people grinding from start to finish," Christine Kim, a second-year CS major and the External Director of QWER Hacks, explains.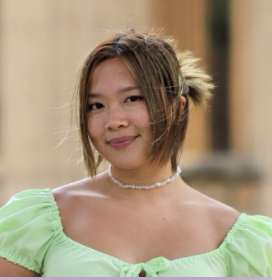 Despite my intense fear of coding, which stems from hearing my software-engineering-brother yell at his laptop, I was intrigued by QWER Hacks, specifically by its name; self-described as "the best LGBTQ+ hackathon this side of the Mississippi," it's an annual event held in January by UCLA's Society of Women Engineers (SWE). While it follows the general organization of most hackathons, what sets it apart is its diversity-focused mission to cater to the LGBTQ+ community in tech fields. Simultaneously alongside the main hackathon event, QWER Hacks also hosted workshops and panels on topics such as "Imposter Syndrome," "How Diversity Improves Products," and "Accidental Activism in Academia." Ultimately, the organization seeks to lift up underrepresented groups in STEM, as Diantha Ngo, a fourth-year bioengineering major and the QWER Hacks publicity chair, explains:
"QWER Hacks allow the participants to think beyond just the code and making the project, like how their work can extend into the rest of society… [it] brings awareness to issues you didn't realize existed [if you aren't part of those communities]."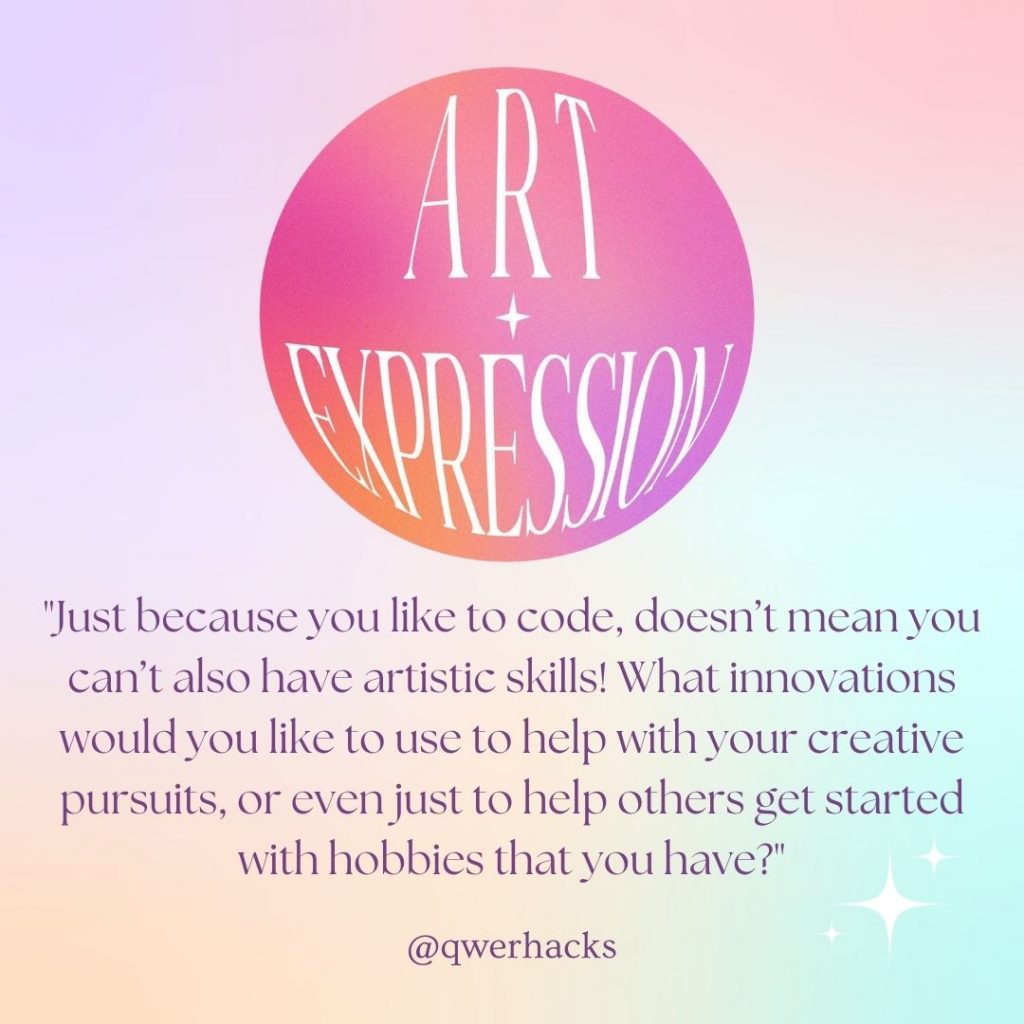 Now in its third year, with 150 participants, this year's QWER Hacks theme was Empowerment Through Identity, which Diantha describes as "What you as an individual have to offer in the way you define yourself, and how you have the power to create something no one else can." The team intended for each of the four tracks – Community & Connection, Health & Wellness, Learning & Growth, and Art & Expression – to go hand in hand; one can take the second word of each track and put "personal" in front of it, bringing their own individuality to the project. For the competition, judges evaluated each team's project based on how well it represented their chosen track. "Everyone had their own area to focus on and tackle, so it was interesting to see how so many ideas can manifest from different categories," Christine tells me; one of their favorite projects was a matchmaking app with a creative logo design.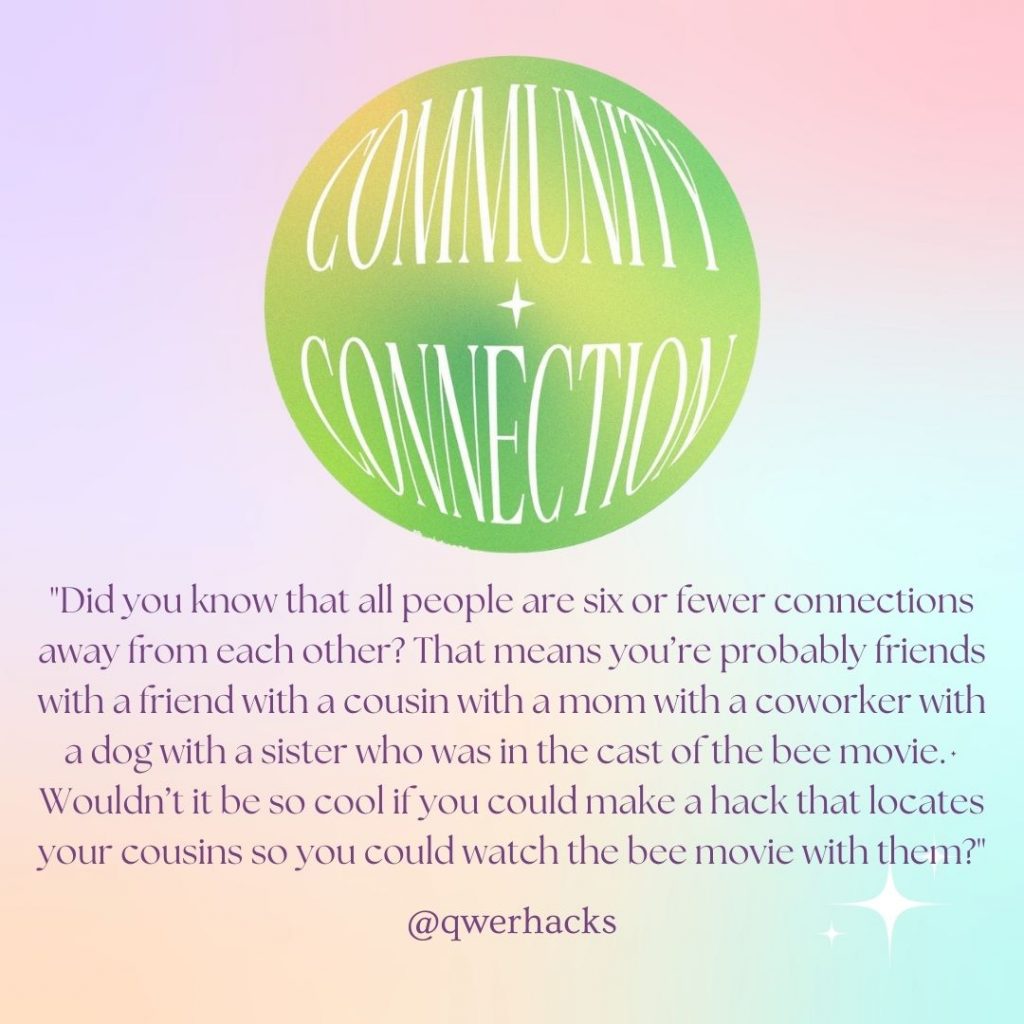 Despite the previous excitement of a mostly-in-person fall quarter at UCLA, the Omicron Variant spike at the start of the winter quarter brought the momentum to a screeching halt. The team initially planned for a hybrid model, booking venues, ordering food, and accommodating for an in-person hackathon. When the news of UCLA moving its first four weeks of the quarter online hit, they were disappointed as they had been looking forward to interacting with everyone face-to-face, whether it be watching the teams develop their projects in real-time to simply meeting new people in person, and all the unreplicable chemistry that comes with it. To keep the social aspect of a hackathon going, they encouraged participants to use Discord servers, play online games, and attend virtual workshops to meet and interact with others. Christine and Diantha recall how there would always be people willing to strike up conversations on Discord: "it was a way for hackers to unwind, which was a really nice way to maintain the fun parts of the hackathon." One silver lining of the shift to online: with the funds not spent on venues and food, SWE and QWER Hacks allocated the funds towards creating scholarships for LGBTQ+ students involved with engineering in any manner.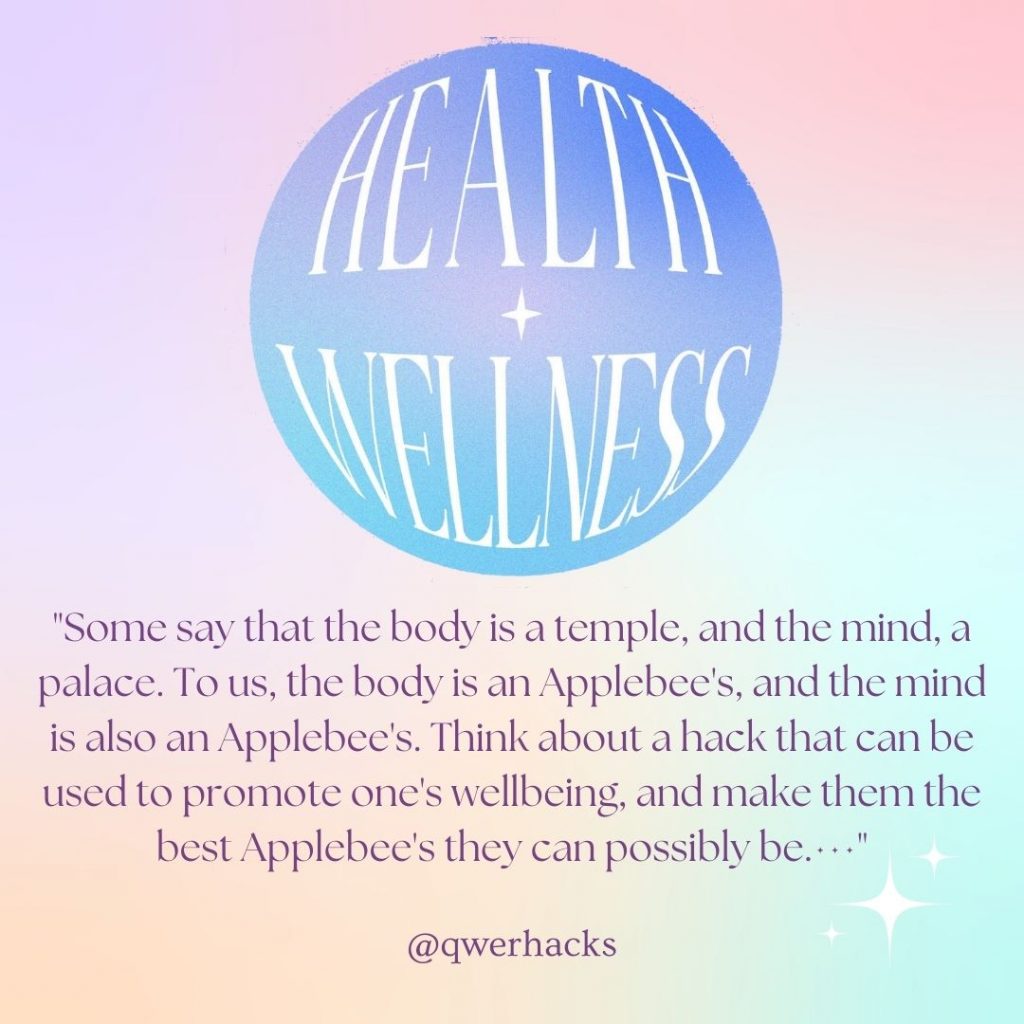 QWER Hack's initiative to lift up LGBTQ+ individuals in engineering is a promising start when it comes to diversifying STEM fields. While women and the LGBTQ+ community have played an integral role in computer science history, they're still vastly underrepresented (according to computerscience.org, women consist of only 20% of computer science professionals). For Christine, growing up in the Bay Area exposed them to a plethora of tech and CS, but they didn't realize how different the culture was in SoCal. "It was jarring to see how the ratio of female students drops over time as I began to take more upper divs… it's not something that can warrant a quick fix." Women are not only a minority in CS, but also face increased scrutiny from those around them; Christine has heard stories of male CS students purposely asking their female TAs difficult questions that weren't related to the course as a way to undermine them. Outside of the department itself, Diantha recalls a particular event where two UCLA alumni at Google reached out to SWE about hosting a "Diversity and Inclusion in Tech" workshop, but their approach felt performative, especially considering how no female Google employees were included in planning the workshop. She notes that the workshop felt reflective of corporate attempts at diversity in general: more for the image of the company itself rather than the groups they're supposedly benefitting.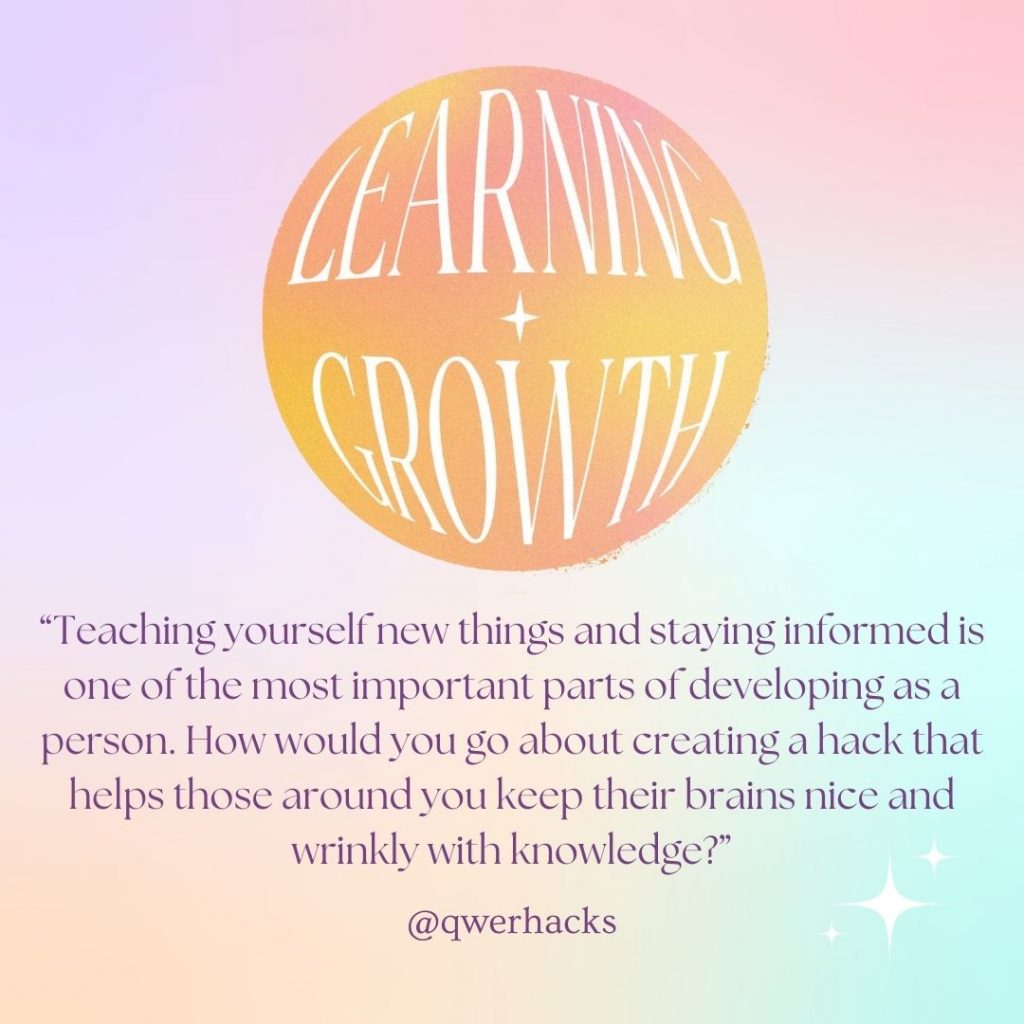 "The communication felt a bit inconsiderate… If you're trying to hold an event meant to uplift a group of people, you should take the time to include their perspectives in that event… it goes to show that a lot of men in tech could sit down and listen to less represented communities."
Both Christine and Diantha acknowledge how while there are no immediate solutions to the issues in the computer science and overall STEM community, the resilient individuals around them are an indicator of a more inclusive future. "I know plenty of smart and capable women in CS dissatisfied with status quo… they're not going to stand for keeping things the same," Diantha says. Furthermore, she tells me how supportive she's found UCLA's bioengineering community, while Christine shares how UCLA's chapter of the Association for Computer Machinery has a circle of queer individuals who are supporting progressive initiatives. They tell me,
"Even though it might not be highly publicized, we exist in these spaces and at the end of the day, the strengthening of those types of communities is what leads to concrete change in the long term. As long as we foster that connection and make sure things don't die out because there are so few of us… I think that's what will lead to change on the grand scale."
The QWER Hacks team itself is full of dedicated individuals who made the event possible: Maya Balakrishnan (Student Experience), Samika Karthik (Operations), Rithika Srinivasan and Margaret Capetz (Sponsorship), Spurthi Rallapalli (Coprogramming), Chantal Wang (Media and Publicity), Karina Ting (Finance), and Tanya Zhong (Dev) all contributed to the success of this year's QWER Hacks. Furthermore, Christine and Diantha acknowledge Isabel Ketner, Arjun Subramonian, Sharvani Jha, and Natasha Puthukudy, past organizing team members who gave invaluable insight and guidance. From providing resources to fostering a community of open-minded coders, the QWER Hacks team has made the gateway into computer science much more welcoming, setting the basis for an inclusive, flourishing tech world.
Diantha sums it up best:
"If you look hard enough, there's a place where [women and queer people] reside, and these communities are growing stronger and stronger by the minute…. Those CS guys need to watch out. You can tell that these communities will be inflicting change for the better, and I will be very excited to see it."
Just like Diantha and Christine, I can't wait to see what the tech world will look like in a given time, given how driven and progressive the community at UCLA alone is. Coding can be intimidating, especially for newcomers who seemingly don't have a space in the straight-male-dominated tech field. By uplifting the LGBTQ+ community, QWER Hacks chips away at the homogeneous "tech bro" culture people associate all too well with computer science and facilitates the formation of a field where underrepresented groups can not only exist, but also thrive.