Charlotte Day Wilson @ The Echo [3/17/22]
Photos by Mallika Singh
Charlotte Day Wilson's appearance at the Echo tonight is muted. A rich, dark brown shirt paired with slacks to match expose little, only further melting her away under the warm ambiance of the golden lights overhead. She solemnly takes her place at her piano–quiet, as if in prayer. Her silence, however, is in stark contrast to the audience. Clamoring towards the front barriers of the stage, the crowd of superfans scream their adoration at the seated singer. Still silent, her eyes closed in thought, one feels compelled to wonder what exactly she's waiting for.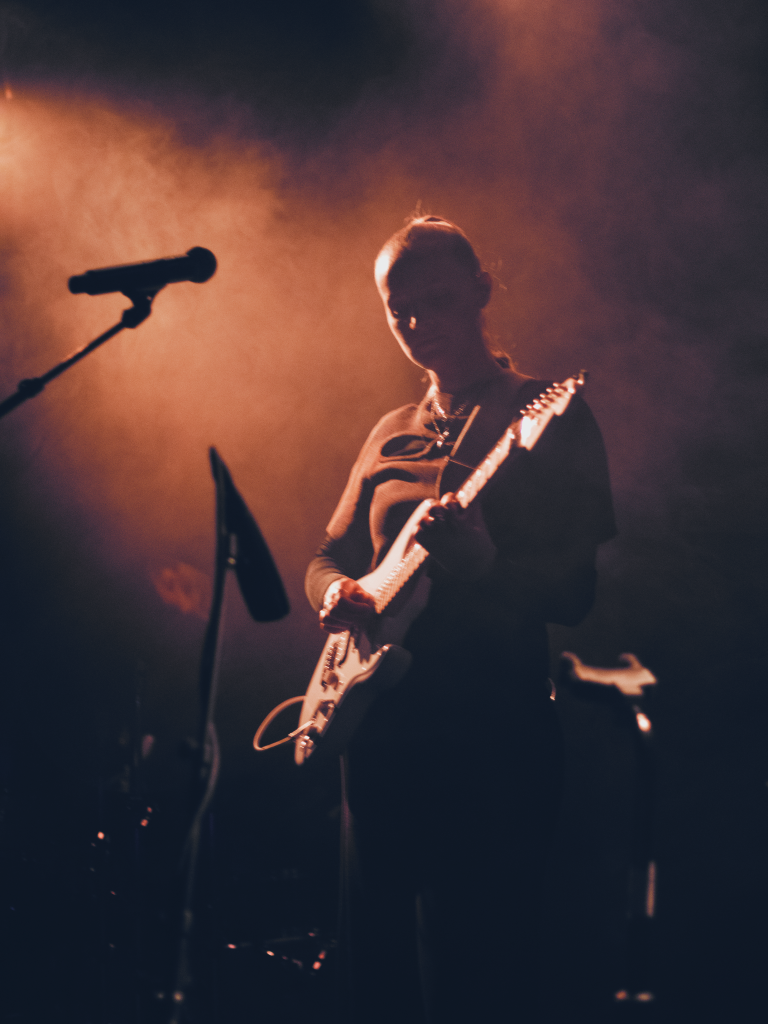 As her fingers stick the landing on her keys, in the opening to "Strangers", Day Wilson immediately stifles any apprehension in the crowd. Her sultry voice, which carries lithely over the now hushed audience, is a relic from the earlier days of soul, reminiscent of powerhouses Anita Baker and Roberta Flack.
Such a voice emerging from a blonde Canadian woman is almost comical in the way that it catches you by surprise–but unlike Carole King, Day Wilson's take on blue-eyed soul captures less of that carefree Laurel Canyon-esque cheer. Her voice weaves heartache and loneliness into a web that ensnares you, and compels you to hear her songwriting as a reflection of yourself.
Currently on tour debuting her breakthrough album Alpha, Day Wilson uses her project as a vessel for the bittersweet angst of growing up and reflecting on that naïve and lost version of yourself. A key point of the narrative Day Wilson has crafted within Alpha, is that of young love; and true to her nature, she does so with a distinctness that is emblematic of her queer identity. Prin, a fellow concertgoer, states succinctly what brought her out to the Echoplex to see Wilson: "Those deep chords; her hoarseness; her subject matter." Such transparency in her lyrics create an intimacy you can easily lose yourself in, but to witness her cast her insulating, melancholy spell over the audience is otherworldly.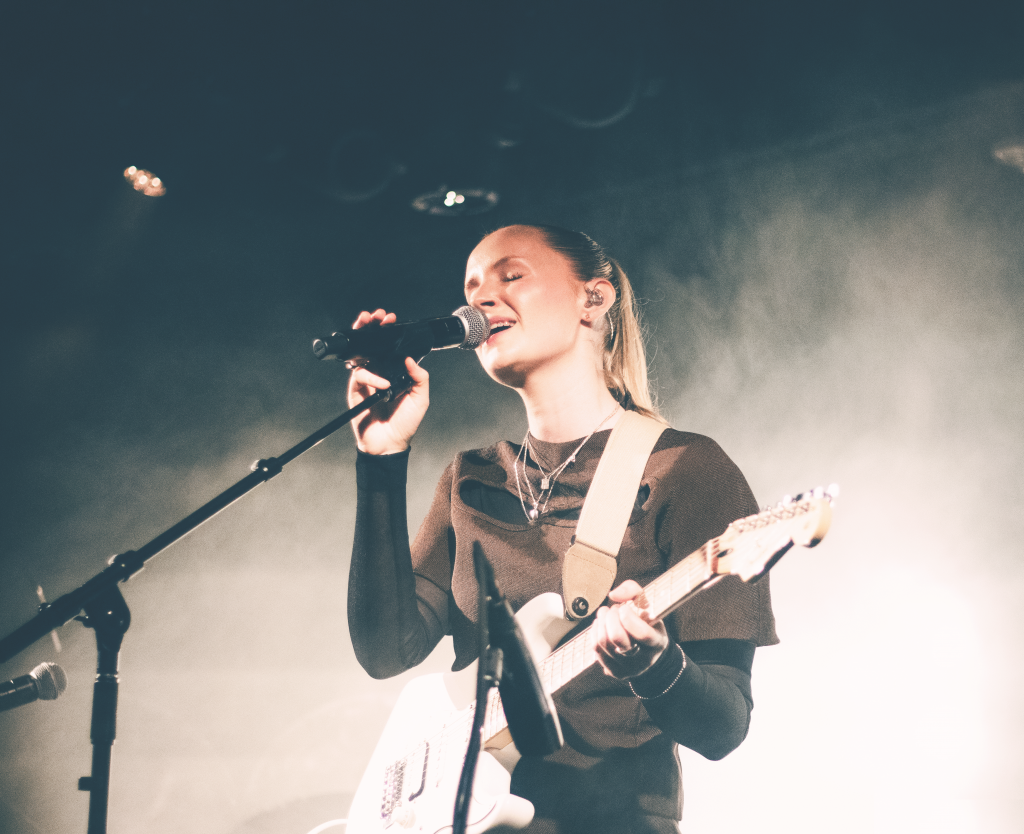 In performing Alpha live, key elements of the album's soundscape–such as the sounds of rainfall and gospel backings–are lost. Yet, Day Wilson proves this to be only a slight hiccup, as the rich tenor in her voice ripples through her live audience nevertheless. Providing her own saxophone backings, in addition to her tambourine and bass, Day Wilson also preserves the incredibly vast range in sound and style that sets Alpha apart from other musical debuts.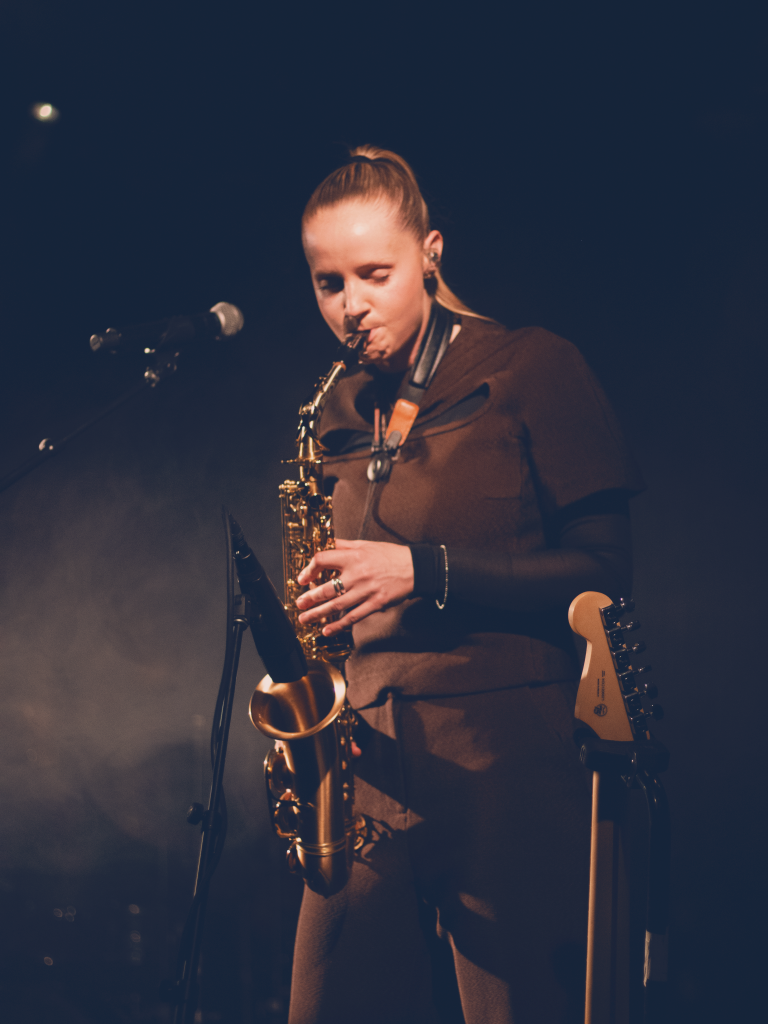 Of course, her voice remains the most powerful instrument in her repertoire. In her performance of "Let You Down," Charlotte Day Wilson intentionally loses herself among the sounds of her live band, both taking lead of the harmony, while allowing the guitar backing to envelop her voice entirely at times. Her ease on stage even allows for endearing and mellow moments from the singer-songwriter, who occasionally breaks from her stoic presence to make an aside to the audience of megafans.
At one point, struggling to find the right chord, she inadvertently admonishes herself into her mic, whispering "Stupid girl!" At hearing her audience laughing back at her, Day Wilson is visibly startled.
Moments like these illustrate her innate tendency to view herself merely as a vessel for her lyrics. Charlotte Day Wilson, at times, forgets to be a performer; she is both the art and the artist.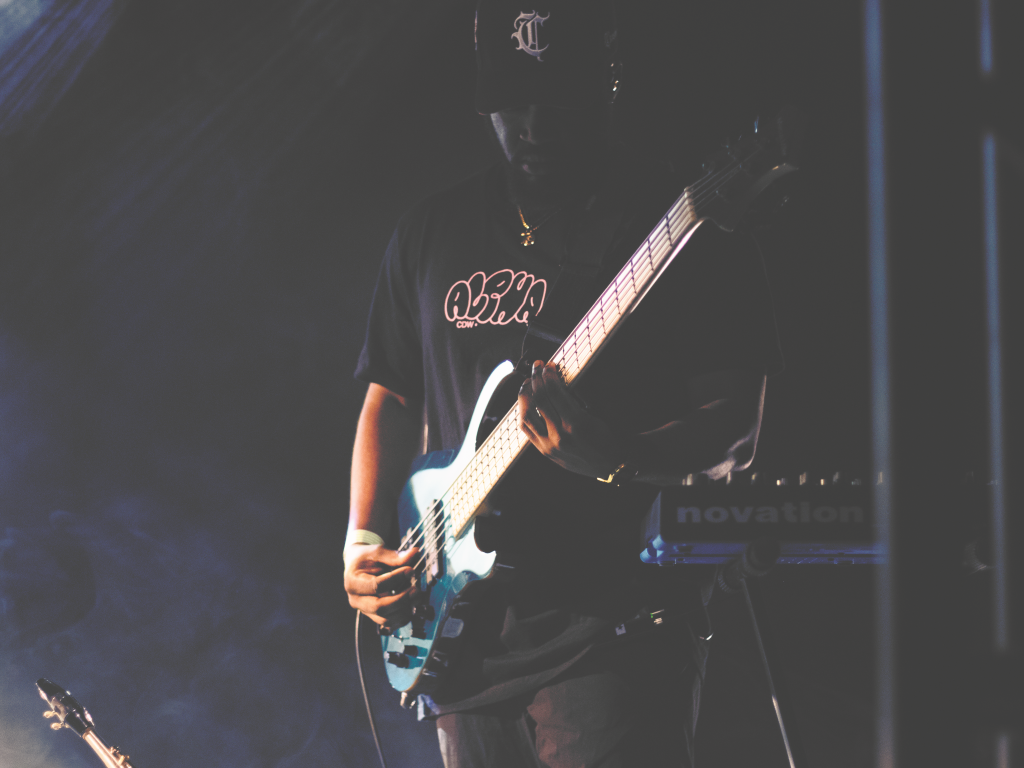 The highlight of the night began with Charlotte Day Wilson picking away the beginning of the bassline to "Take Care of You," while allowing lead singer of The Internet, Syd Bennett to carry the rest of the tune. At the first glimpse of Syd, who is practically indie royalty to our city, the crowd of Angelenos loses it. Even Day Wilson herself chooses to step back and admire Syd basking in hometown love, only briefly adding her voice, vulnerable and questioning, to the hook: "I'll take care of you if…if you want me to."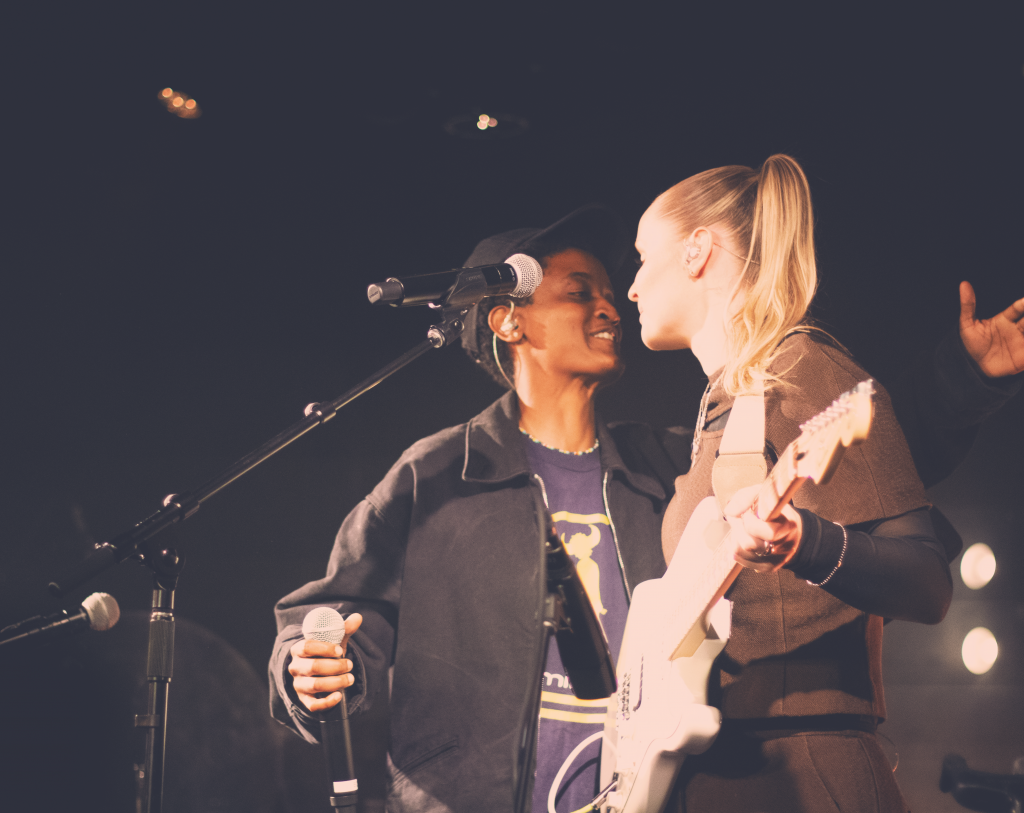 Towards the end of the night, speaking directly to the crowd, Wilson states "This city is like a second home to me, but it took me a long time to figure out my place in Los Angeles. Like all things in life, love makes you love a place–thank you for showing me love tonight." At that, the audience cheers for her–an audience full of teenagers and graying hairs; a room more full of color than not; women tangled in loving embrace, kissing during the chorus of queer anthem "Changes".
What Wilson either does or doesn't realize, is that she has created a home in her music. In allowing herself to breathe pain and hope into her lyrics, and in permitting us to partake in such an intimate celebration of love and its finickiness, Wilson allows for her audience to feel at home amongst a crowd of strangers on this night.