Photos By Emily Chang
Lauren Mayberry, frontwoman of CHVRCHES, played a solo show at the Troubadour on 09/29/23. Singer-songwriter Alaska Reid opened for her.
I. Alaska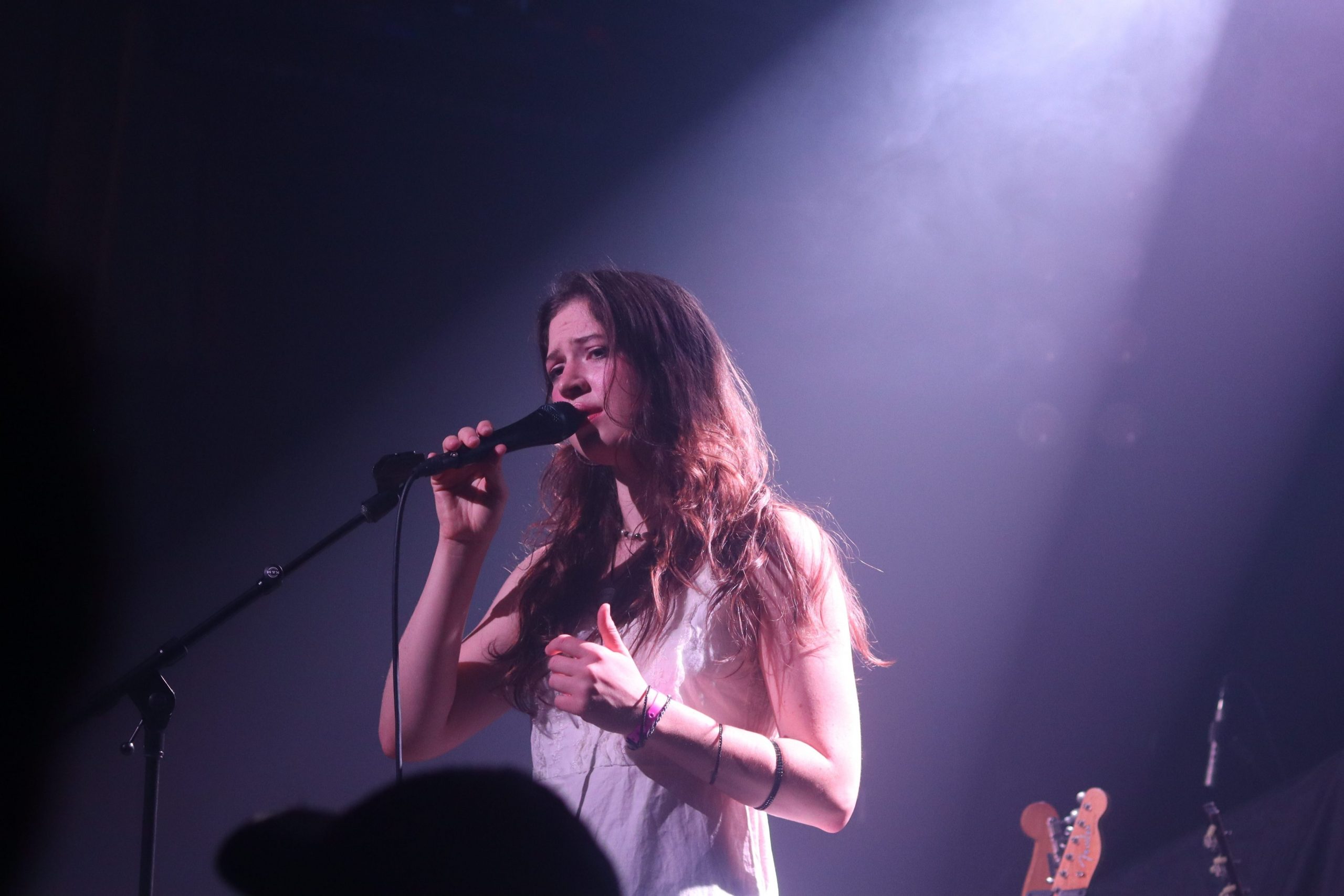 "Hey, baby,
Why don't they want me?"
you sing with your guitar
well tonight we do, Alaska
heads tilted towards the stage
and you
In the spotlight
with the white dress
you don't even have to try
to be our angel or whisper that line
long enough for it to be true
I've never been to Montana before, Alaska
never swam in the river
never kissed a boy
in that small town you sing about
but it's all the same, really
the backroads and beer bottles
the diner with the neon lights
glowing dreams of this city
we've found our ways to tonight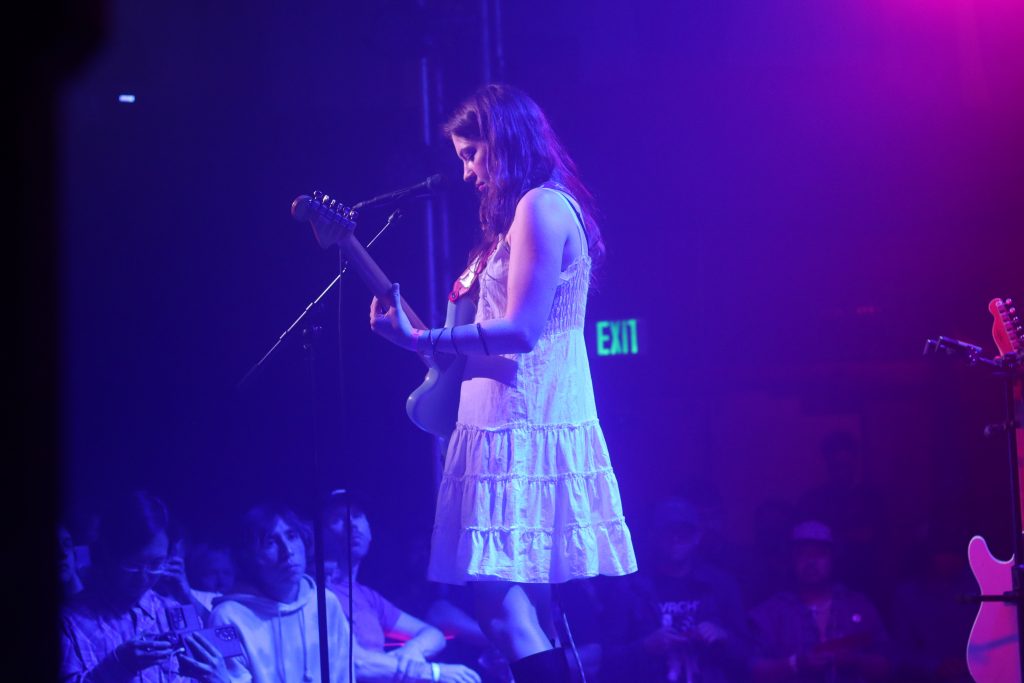 tonight your electric guitar crunches
like a spine
that bore too much weight
and your synths glimmer
like the San Fernando Valley lights
when I drive north on the 405 
tonight your guitar refuses to tune
so your mermaid tears drop alone
along with the words you sing
I get the feeling
you've sung like this before
in your old bedroom
far away from LA
alone
Alaska before your song is over
I want to ask you
does the music sound different
when a place stops feeling like home
for me I never stop the music
cause I'm never not wanting a home
& Alaska could you tell me
what it means to want 
II. Lauren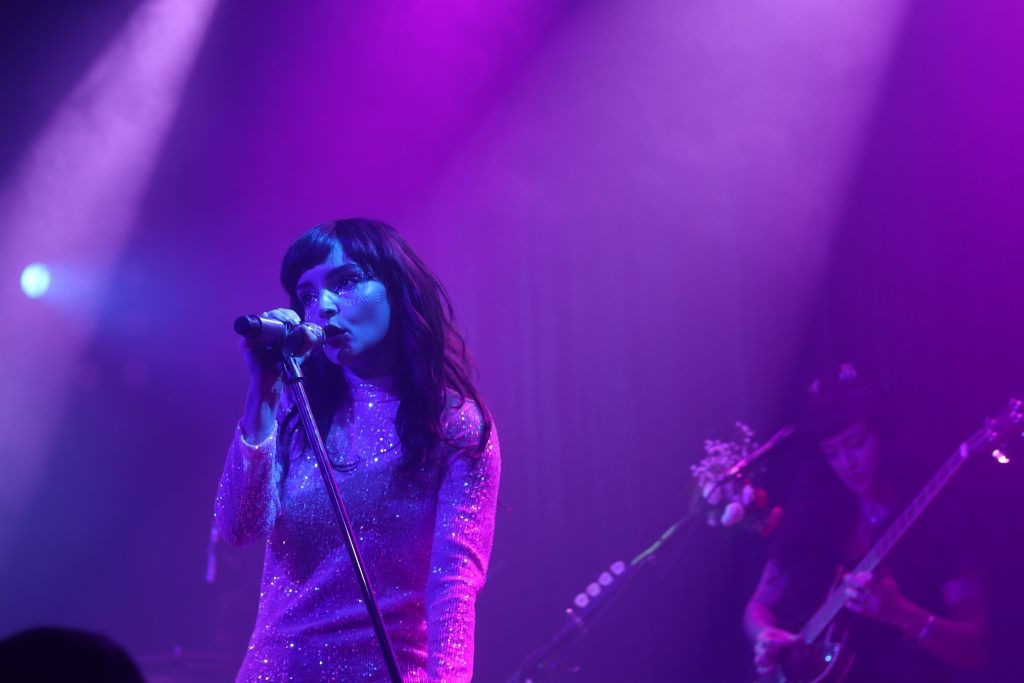 Lauren I know I'm getting old
when your music shakes my body
like it's trying to get spare change
to fall out
I don't mind I like thinking
I'm worth something
a penny
a dime
and when you ask over the piano
for a sign
a Hollywood line
yes, I'm awake
and I'll tell you one of mine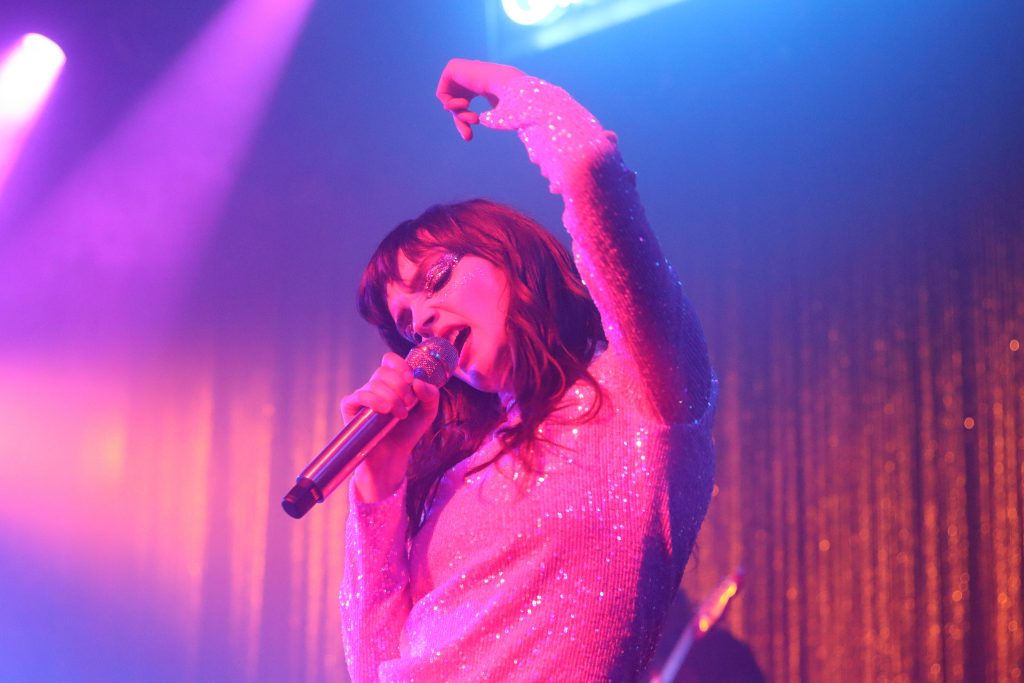 Lauren I think you're a synth-
sounding sequin-shining
siren songstress 
baby just one breath
could lure men to their death
convince them
it was their fantasy all along* 
I'd believe you in the blink
of my camera shutter's eye
it's like when you start clapping
mid-song and we all find ourselves
clapping along
Lauren when I glance
at every pair of hands
in rarified venue air
like birds taking flight
I'm thinking this is why
we have hands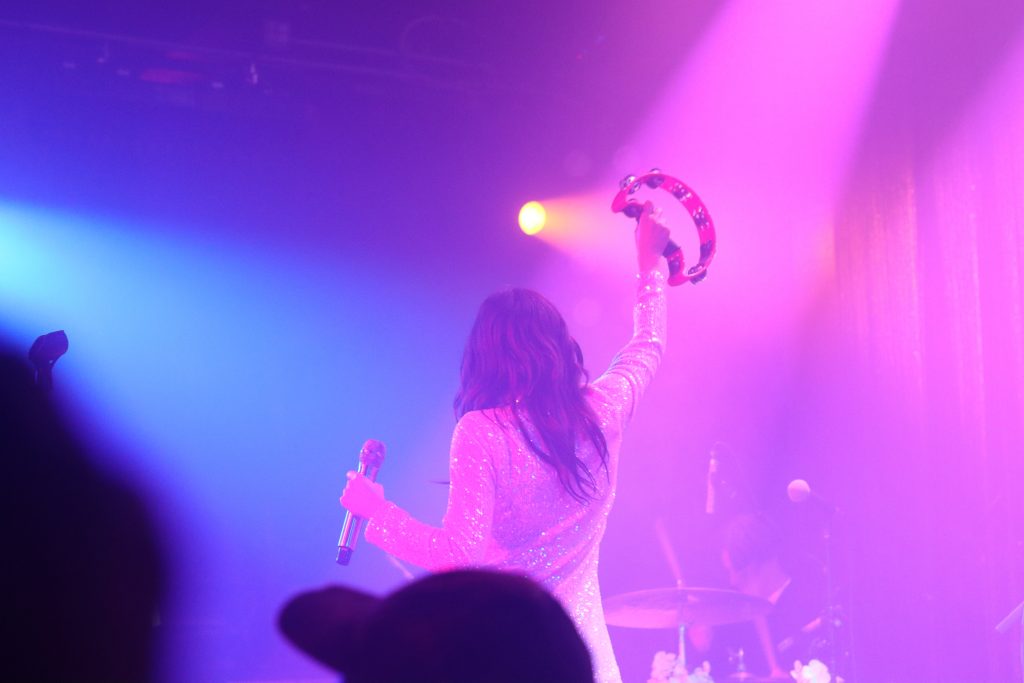 And then you pull out the moon
holding it by the curve
your moon is red
every time you shake it
we hear the stars
twinkle out like confetti
If I cup my hands
hold them close enough to you
would you let me
burn them on the sparks
Lauren when you say
between songs
"Now I wear more sequins
and I'm less sad"
we eat that up
Lauren these days I'm older
I wear less sequins
and I'm more sad
my roommate is fed up
they tell me I've been crying
in my sleep
in the morning
I can't remember a thing
but Lauren when you strut
to this corner of the stage
when you look at me
with those eyes
jewel-toned lights aglow
I see that you've been crying
teardrops of glitter
they smear down your face
but even your shame sparkles 
& Lauren I'm starting to see
that everything is sparkling
and nothing could ever make me sad.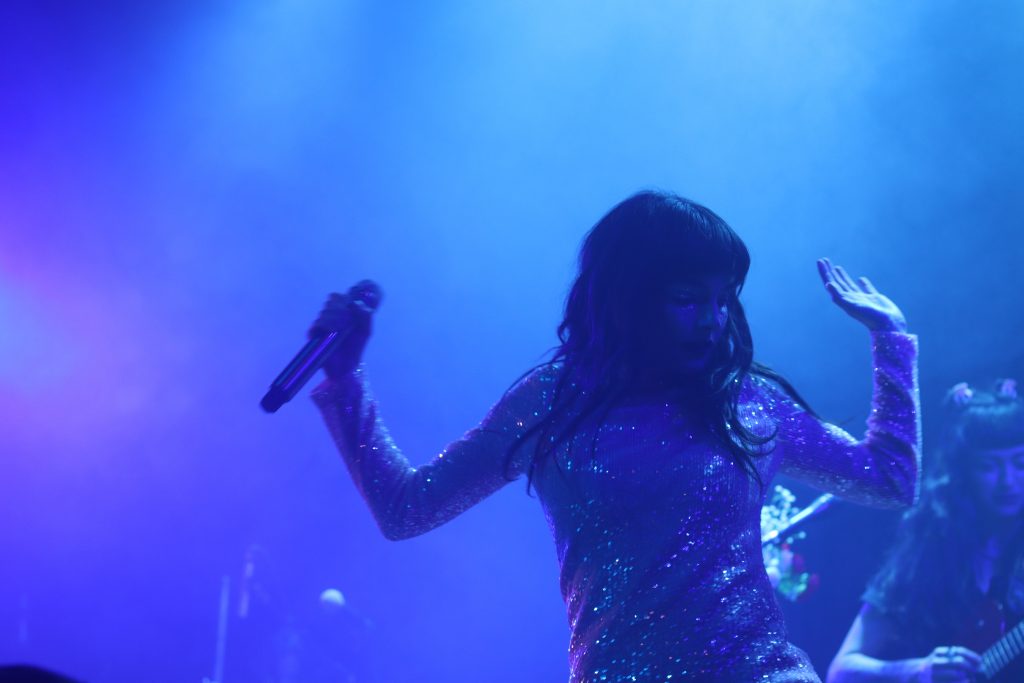 * Mayberry plays a reading of Margaret Atwood's famous "Male Fantasies" quote from The Robber Bride as part of her setlist.