Amidst the enchanting atmosphere of the Greek Theatre, a vibrant declaration resonates through the crowd: "What's up, bisexuals?!" It's the spirited welcome from rising artist and opening act of the night, Towa Bird, as she addresses the thousands who have gathered here. As a name that has only recently begun to make waves in the music scene, Towa finds herself on the cusp of a career-defining moment, sharing the stage with headliner Renee Rapp.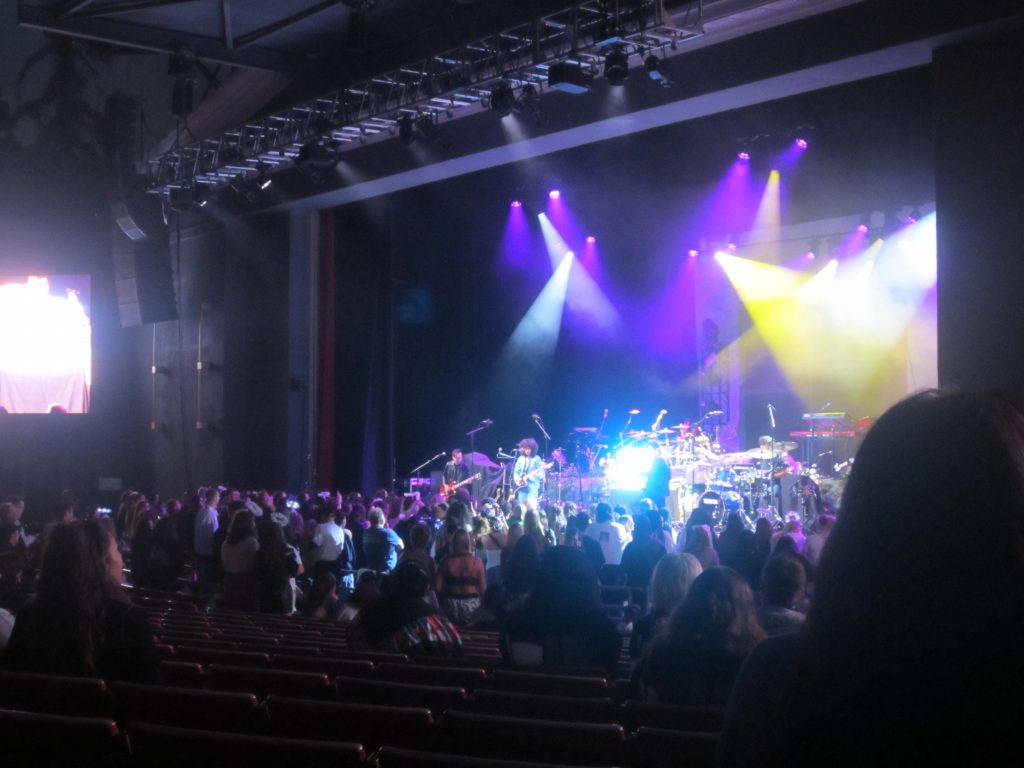 The audience, adorned in angelic attire in homage to Rapp's 'Snow Hard Feelings' tour and proudly sporting 'Good Tits, Big Heart' merchandise, comprises an ardent fan base that has eagerly awaited the tour's arrival in Los Angeles. Adding a unique dimension to this already highly-anticipated event, Rapp extends her invitation to both Towa Bird, co-artist on the track "Tummy Hurts", and Alexander 23, the producer behind her record. It's a night filled with promise, talent, and the electric energy of artists ready to make their mark on Los Angeles. 
Towa Bird sets the stage on fire as she kicks it off with "Boomerang", seamlessly swapping out "New York City never seemed so sad" for "Los Angeles", ultimately proving her ability to connect with her audience. Despite a concise opening set of just five songs, Towa Bird maximizes every moment, skillfully weaving in unexpected guitar riffs while effortlessly transitioning between her signature hardcore black electric guitar engraved with "towa bird" and her vibrant cherry red counterpart. Her vocals, raw and raspy, exude an undeniable rock n roll essence, firmly establishing herself as an artist meant to carve out a lasting presence in the music industry.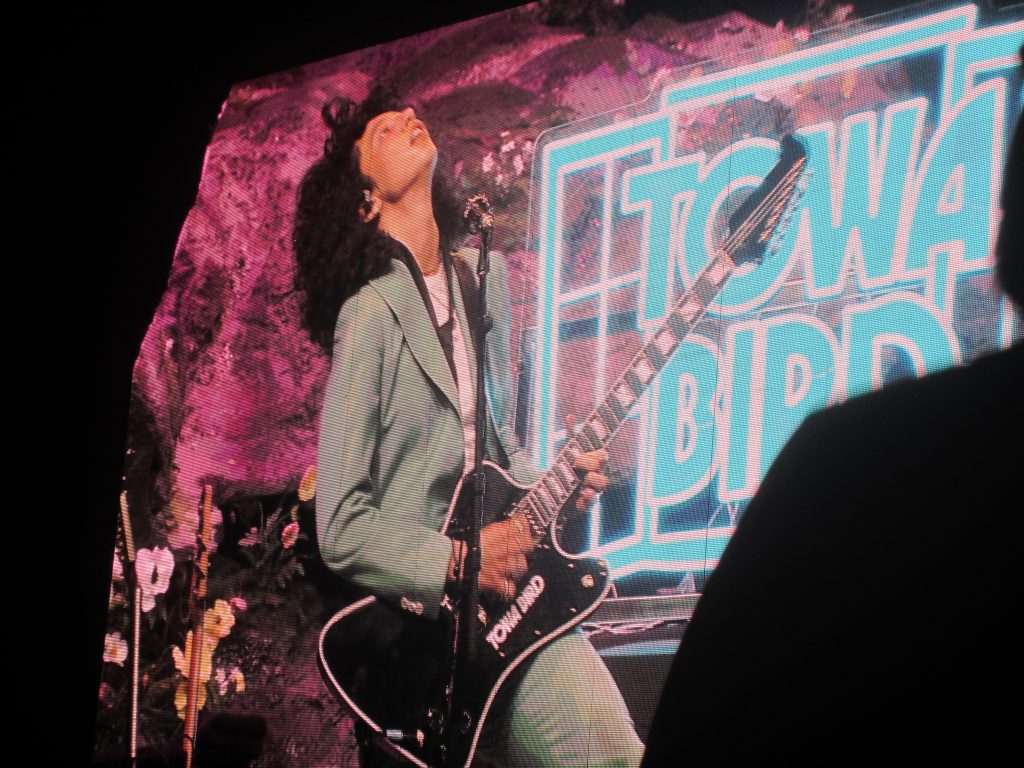 In a heartfelt moment, she extends her gratitude to the crowd, and then, shifting gears, she makes an unexpected request- for all of us to illuminate the venue with our flashlights, creating a magical atmosphere. Transforming the ambiance, Towa declares "Enough of this slow shit", and in an instant, catapults us into the electrifying sounds of a song about paying bills and rent.
Drawing inspiration from her UK roots, she urges the audience to defiantly hoist backward peace signs, an emblematic gesture that boldly exclaims to "fuck you". Towa's daring spirit is further evident as she leaps in the crowd, striking a lightning-fast guitar riff that leaves an indelible mark. Just as swiftly as she commandeered the stage, her set concludes, leaving me with a performance that defied any expectations. 
Taking the stage next is Alexander 23. Decked out in his cheetah print guitar strap, he seems extremely comfortable in himself as an artist as well as on the stage. From the moment he steps into the spotlight, his presence creates an atmosphere of warmth and security, instantly connecting with the audience by sharing bits of his day and his sheer excitement to be here. In a touching display of camaraderie, Alexander announces that it's his drummer's birthday, prompting both himself and the crowd to serenade the musician.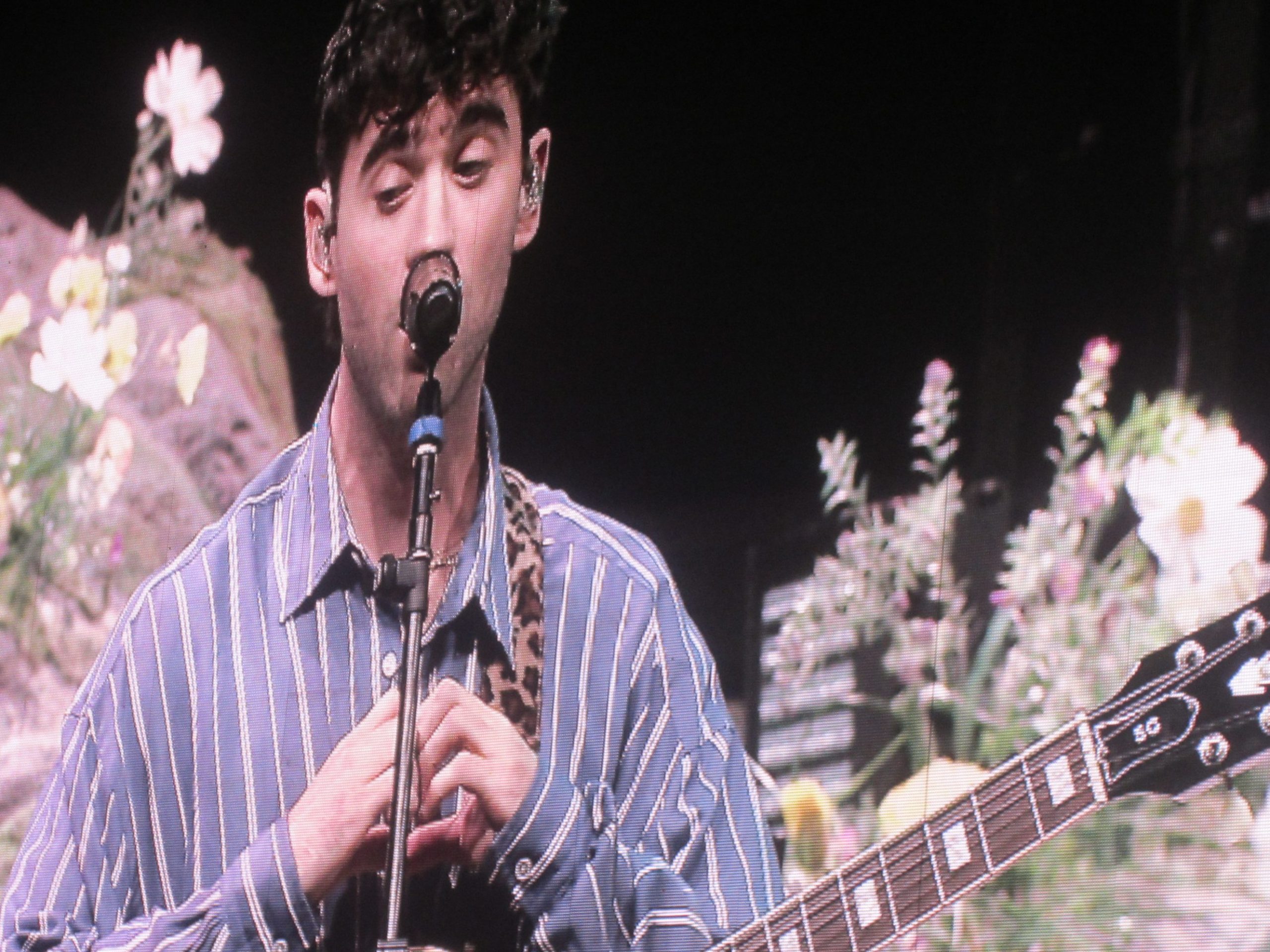 Building on this sense of unity, he extends his gratitude to Towa Bird, playfully noting her undeniable charisma with a cheeky remark, urging the crowd to "give it up for her". As he brings his set to a close, Alexander shares a poignant moment, emphasizing how special it is for him to stand before such a vast and enthusiastic crowd, clutching the microphone as a potent tool. Then, in a dramatic pause, he jubilantly and audaciously proclaims, "Congratulations to Travis and Taylor! Renee Rapp everybody!", sending the crowd into pure enthusiasm. 
Amidst the breathtaking backdrop of a stage transformed into a mystical forest, Renee Rapp continues to take the audience on a captivating journey. The ethereal atmosphere is set by an abundance of flowers, towering trees, and an enchanting ambiance that pays homage to her North Carolina roots. Charging the atmosphere with anticipation, we watch a video projection that playfully projects the words "shut the fuck up", a clever prelude to her song "Talk Too Much". As the video fades, Rapp takes to the stage, exuding confidence and a sense of sensuality as she dances seductively, her hips swaying to the rhythm of the music.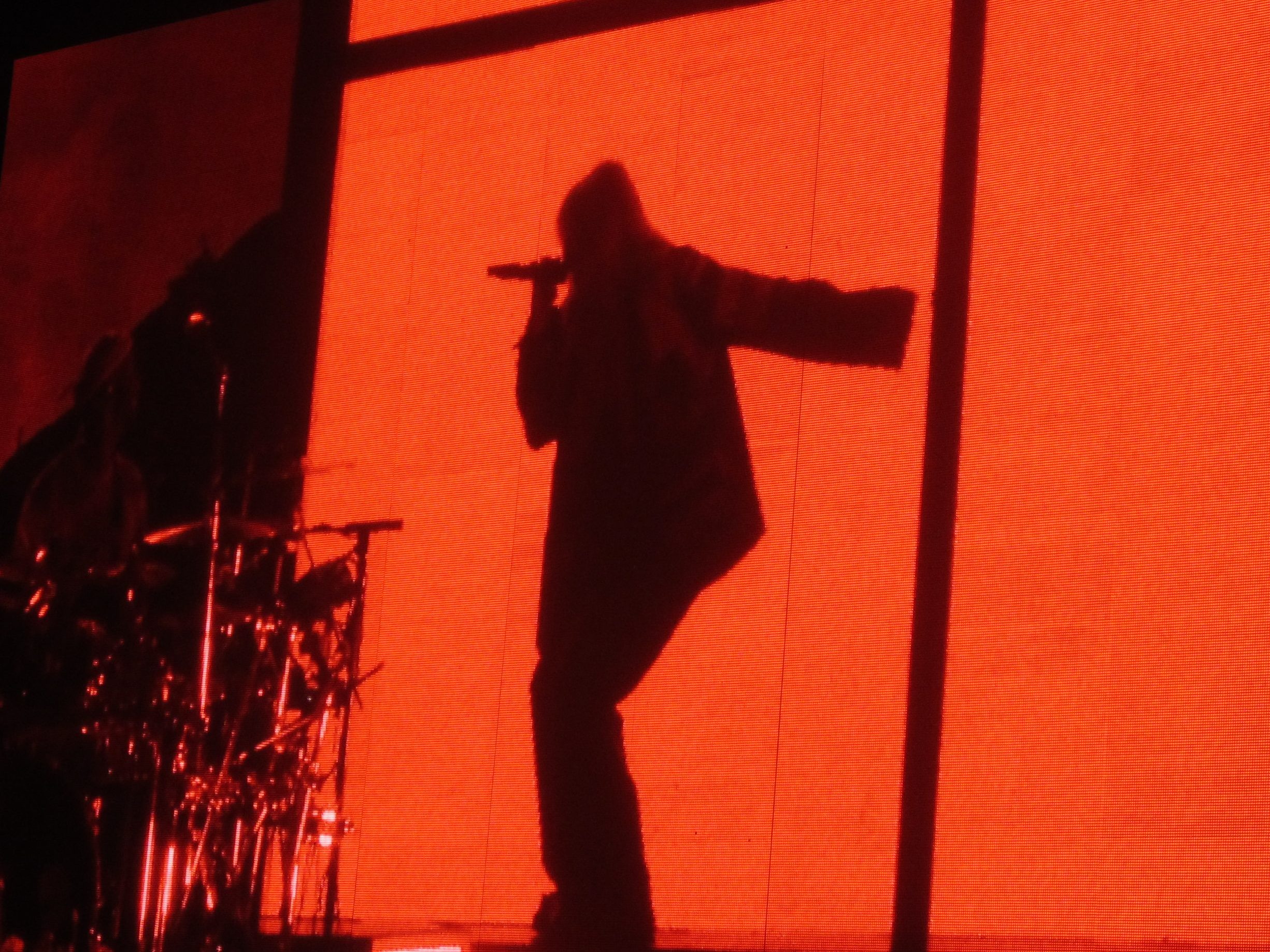 In a heartfelt moment of connection, Renee Rapp takes a pause to acknowledge and express her gratitude to the familiar faces she recognizes in the audience- the loyal fans who have been there since her first Los Angeles concert. With genuine affection in her voice, she recounts her journey, sharing with the crowd how she first started at the intimate Troubadour, playing to a modest 500 people. She marvels at the incredible journey she has undertaken because of her fans, now performing in front of over 6000. 
In a quirky moment that showcases her playful rapport with the audience, Rapp asks her longtime fans to recall her "favorite steak", transitioning into the leisurely song "Colorado". Her versatile talent is on full display as she seamlessly segues into "Willow", effortlessly channeling sultry R&B vibes. A testament to her artistry, she shows her ability to pivot between genres and emotions while keeping us thoroughly engaged.
As the concert continues, it becomes evident that Rapp has a unique approach to her performance. The absence of traditional transition moments between songs creates an uninterrupted, immersive experience that transcends the boundaries of a typical concert. Instead of relying on pauses or scripted interludes, she chooses to share personal stories between songs, effortlessly weaving them into the fabric of her performance.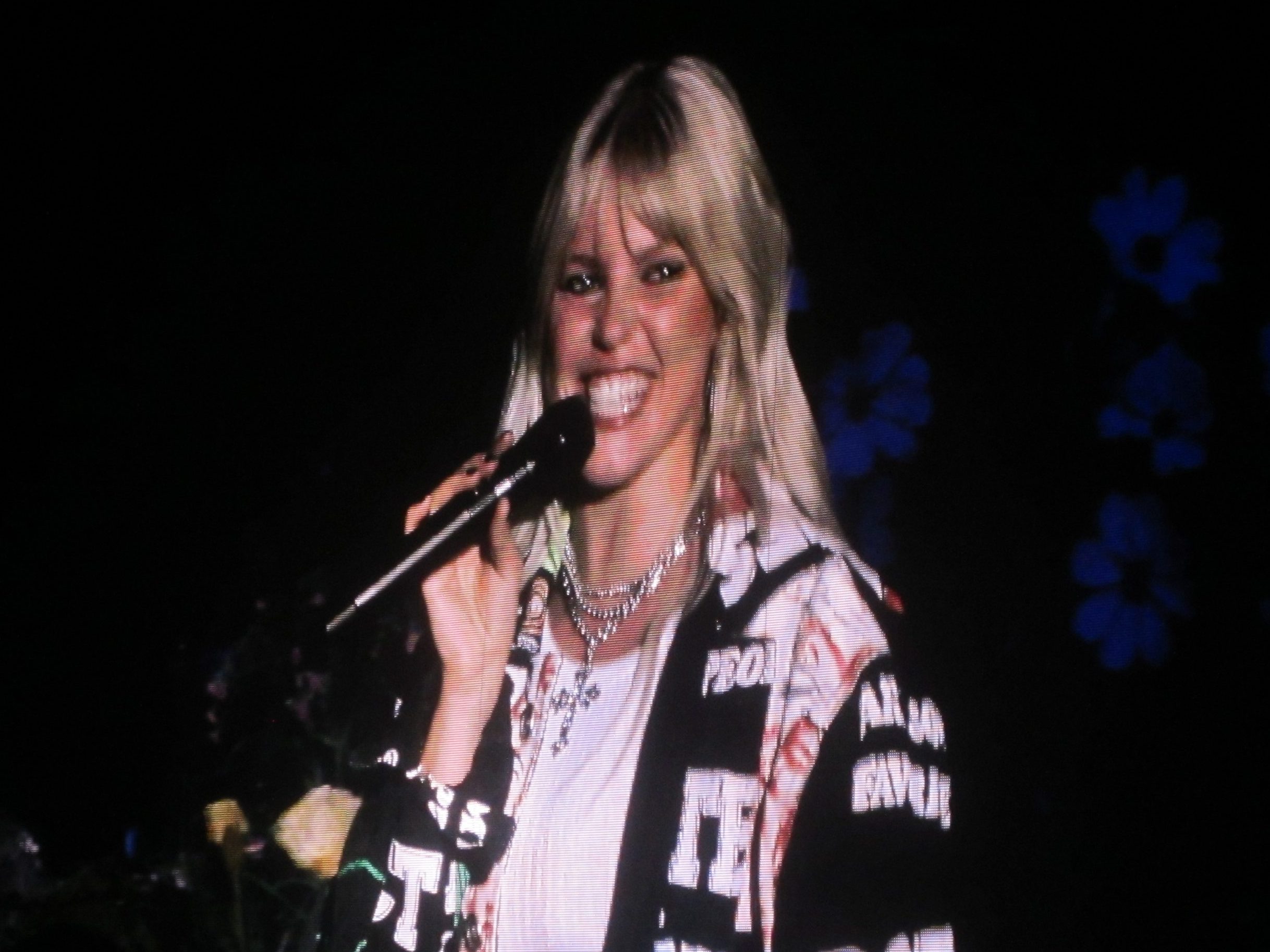 For example, as she transitions into her song "23", the stage comes alive with a visual spectacle. As intricate purple and red patterns burst to life in the background spelling out 23, it allows her to perfectly transition into a monologue of how she truly resonates with the song and eventually complements the emotional crescendo of her singing. 
Deepening the sense of immersion, as Renee Rapp gets ready to perform her song "Boston", a breathtaking backdrop, artfully depicting a rainy day seen through a window, comes into play. Wind actually blows on Rapp's hair, depicting a cool Boston breeze, tangibly adding to the melancholic atmosphere.
As the concert reaches its apex, a video tribute begins to play in the background, harkening back to the video that first catapulted Rapp to fame when she sang a Bryson Tiller song. On the backdrop, "Renee Tiller" is prominently displayed and in an electrifying surge of excitement, she brings Bryson Tiller himself onto the stage, singing the same song together that initially set her on this path. Acting as a powerful symbol of her resounding success and of how far she has come since this viral video, Rapp herself takes a moment to pause, fangirl over Tiller, and take in this moment.
What truly makes this concert so amazing for me is when Rapp makes another exhilarating surprise, bringing out Alexander 23 to join her onstage to perform track #10 on their album, "I Wish". As they delve into the song's emotional depths, a magical moment catches my attention. Rapp gently nudges Alexander, and in a shared glance, they exchange smiles filled with an unspoken understanding of the incredible journey they have embarked on during this tour. I can't help but feel privileged to witness this authentic connection between two artists who have undoubtedly made it, especially one I have admired for a long time.
Her concert reaches its breathtaking crescendo with the ethereal notes of "Snow Angel", bringing her performance full circle. In a stroke of brilliance, she ingeniously weaves her concert together, staying true to her thematic elements. Commencing with the verdant forest backdrop symbolizing the vibrance of spring and the bloom of flowers, she transports the audience through the seasons of her artistry. As "Snow Angel" envelopes the stage, a striking blue backdrop ushered in the biting chill of winter appears, creating an immersive visual and emotional experience.
Rapp has emerged not only as a lyrical genius but also as an artist with a warm-hearted personality that resonates so deeply with myself and her fans. Her genuine ability to connect with the audience shined brightly throughout the evening, leaving no doubt in my mind that she is not only a musical talent but a captivating presence that makes her concerts truly unforgettable.