Photography by Gaby Lopez
It's the summer of 2019 and you are in the backseat of a beat-up 1991 Toyota Camry. The windows do not roll all the way down, but you can still feel the warm summer breeze against your face and see the palm trees that line the Hollywood suburbs. Over the commotion of the other passengers, something pulls you in, a song that stands out above all the noise. With a hint of rock, a touch of pop, and a whole lot of indie, you're hooked. You shuffle through your belongings to find your phone and Shazam it before the next one-hit wonder plays. This was my introduction to "Rearview" by Bad Suns.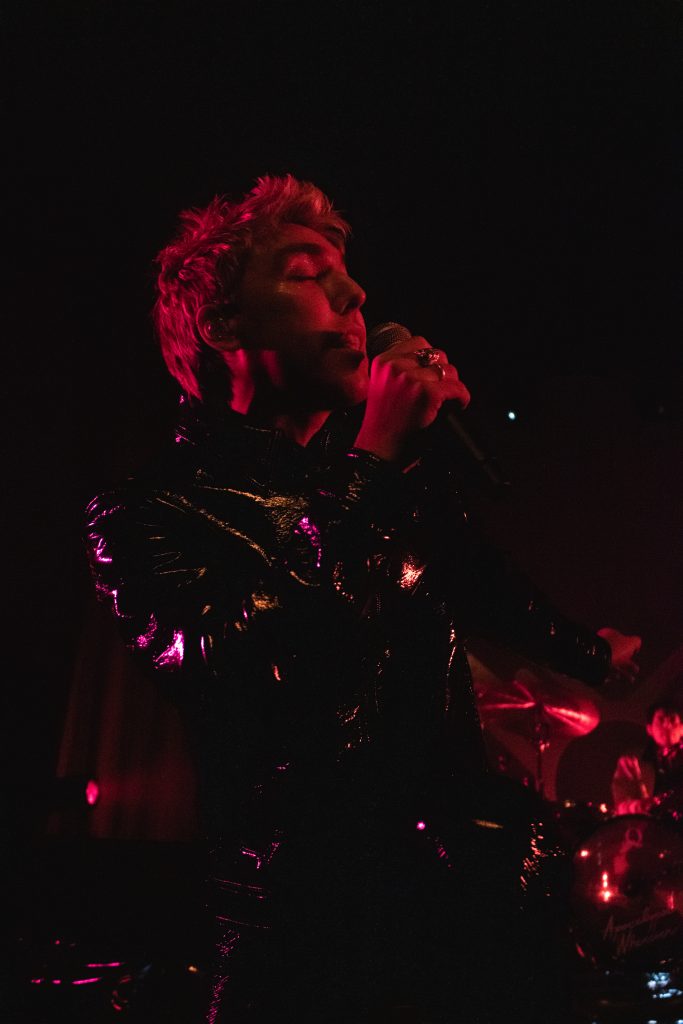 Drawn by the band's bass and guitar instrumentals, paired with Christo Bowman's vocals, I would listen to all their greatest hits from "Salt" and "Cardiac Arrest" to "Howling At The Sun" and "Daft Pretty Boys" on repeat. I wondered if the release of Apocalypse Whenever, their newest album, would incorporate the same upbeat dynamics as previous records. A brand-new album can introduce a fanbase to a different rhythm and sound than they are used to. Many artists steer far away from what they are known for, putting their careers at risk. Would we lose the nostalgia of the classic hits that we once fell in love with?
For a Wednesday night, The Fonda was booming. Upon entering the room, there was an undeniable vibrancy in the air. Eager indie kids trickled in donned in jean jackets and Converse, each filled with anticipation and curiosity about how the live performance would compare with the studio recorded newly released album, Apocalypse Whenever. From beyond the conversations, the Spanish-colonial archway of the stage gleamed. Openers, Little Image and Kid Bloom exposed us to a combination of rock and 70's inspired numbers, jolting the excitement in the room. Gold trimmed walls and a grandiose curtain concealed the band from our view, except for a single hole teasing for what was to come. The automated playlist of The Fonda shut off, the lights dimmed, and the curtain pulled away.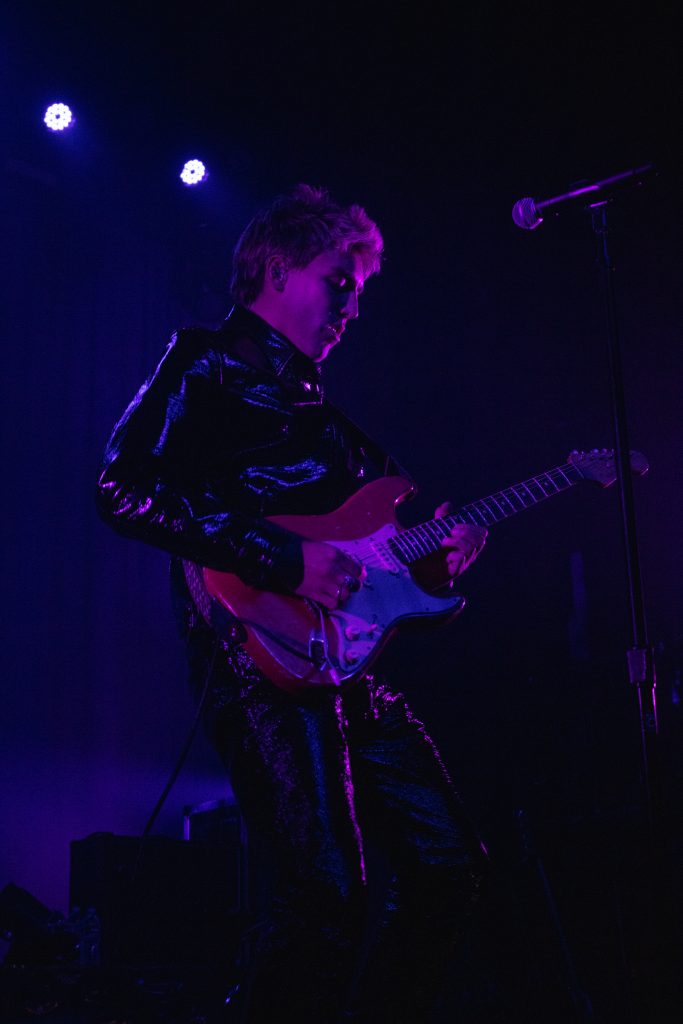 Bandmates Miles Morris, Gavin Bennett, and Ray Libby strolled in, while Christo Bowman took an uncanny approach. Wearing an all-leather 80's inspired ensemble, he leaped onto the platform, stuck a hand on his hip, and waited for the cue. Lights were dim with contrasting hues of reds and blues which glistened off Christo. A fire ignited within the crowd, pushing us forward in unison, and I was immediately closer to the stage. Opening with "Peachy", Christo commanded the stage through twisting, turning, and fervently interacting with singing fans on either side of the stage. The band fed off each other's energy and galvanized the audience as every beat was felt from our feet to our hearts.
The group took us back to their original hits by performing tunes like "Cardiac Arrest" and "Rearview." Heads were bobbing, arms were swaying, and I was screaming with elation. Voices filled the theater singing:
"I'll try my best, how much do I invest? Like cardiac arrest, high voltage when we kiss."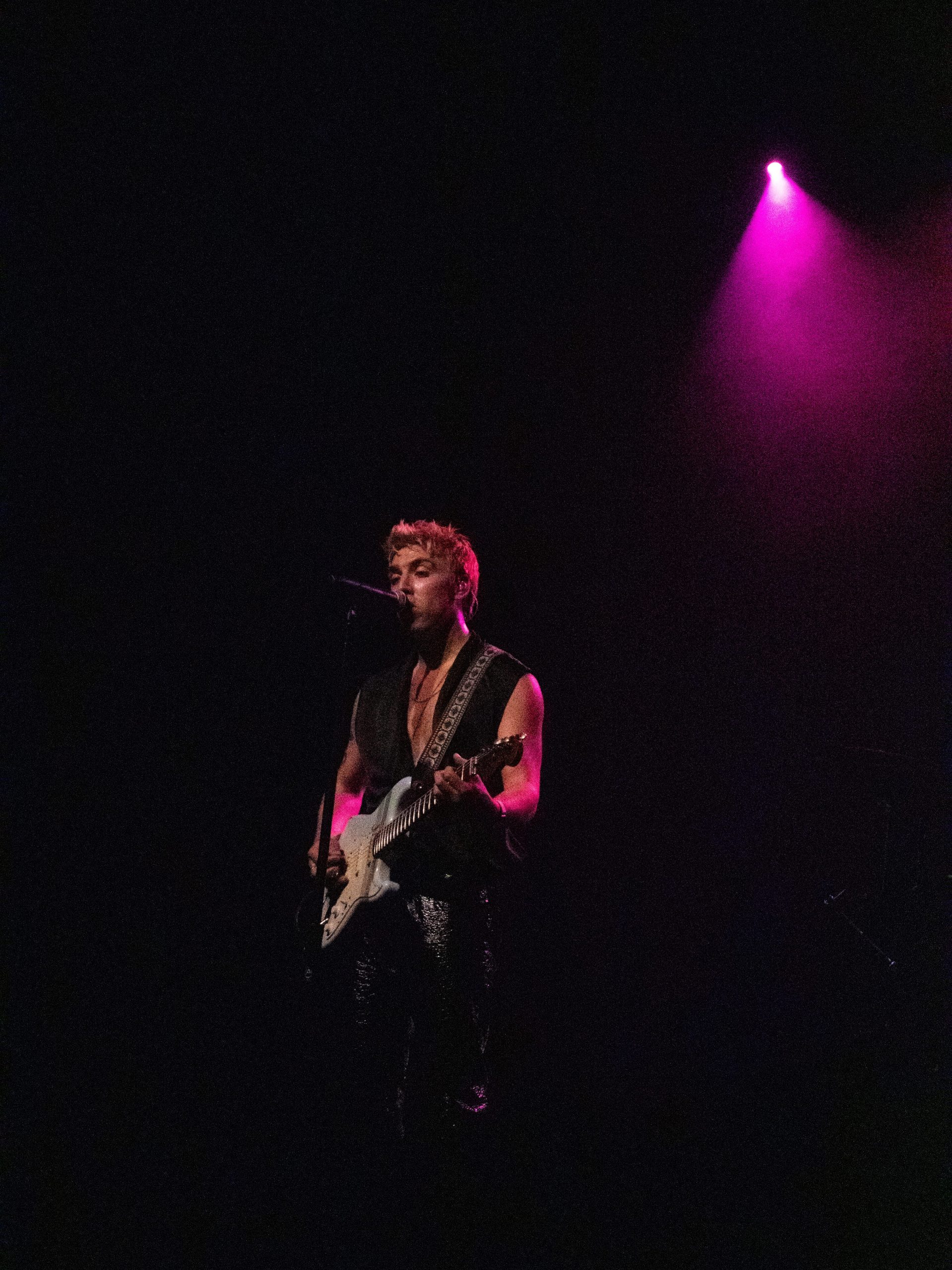 Coincidentally, on my right, was a couple living out this very sentiment. I don't blame them. Christo's voice, the dramatic lighting, and the ambience created a romantic atmosphere. The band also spiced things up by performing a rendition of Blur's Song 2 as a transition. "When the World Was Mine" revealed friendships of all kinds within the crowd. Friends turned to one another, exchanged words, and embraced. Carefully instructed by Christo, every one of us crouched down low, bouncing up and down until the chorus of "Rearview" launched our bodies into the air. As we all became part of the band, we took turns singing verses, filling the theater with our years of out-of-tune practice.
New songs such as the acoustic and slower-paced "Wishing Fountains", were just as appreciated. The previously charged indie kids were now swaying back and forth in a sea of iPhone flashlights. This was not a sign of boredom, but rather a new form of connection with the band. By the time "Daft Punk Pretty Boys" and "Heartbreaker" rolled around, boys were carrying girls on their shoulders and others had dropped their cool persona and danced like no one was watching.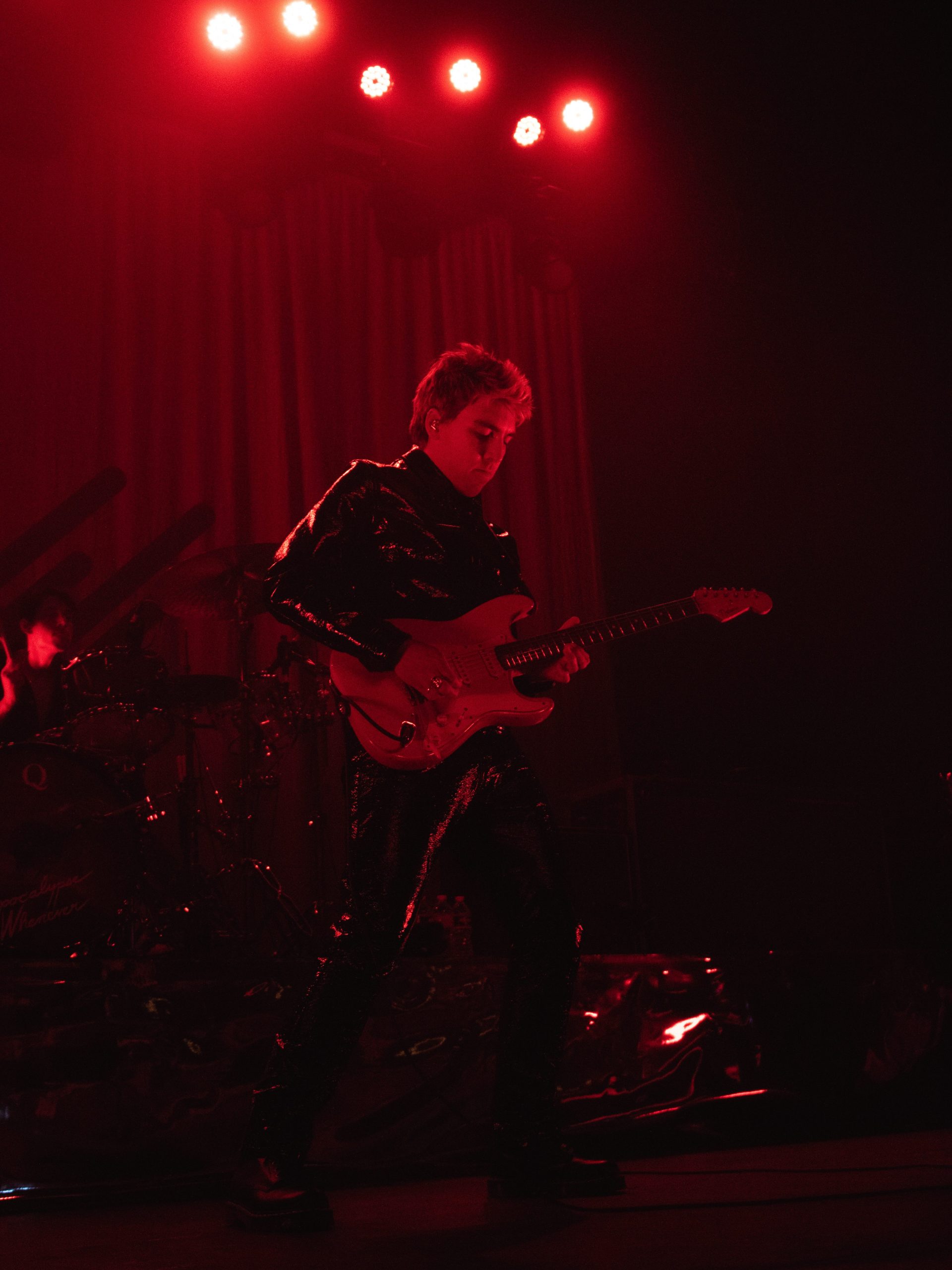 As Bad Suns embark on a new musical journey, with Apocalypse Whenever, we closely follow. On this album, the group integrates more studio elements through the use of sample pads and echos, enhancing their musical talent. From slow songs to upbeat songs, the band also proves their diverse skill set. Bad Suns has the effect of moving their audience to the point of tears with "Wishing Fountains" or smiles from ear to ear with "Life Was Easier When I Only Cared About Me." The heart of Bad Suns is still at the core of every song through their pop nature and storytelling lyrics. No matter how the group transforms their sound, it is clear that their fans' loyalty will remain unshaken. Whether in the back of a beat-up sedan or anywhere else, new and old fans alike are sure to appreciate Apocalypse Whenever, including myself.