Monday, April 3rd, 2023. I am walking up the smoke-stained staircase, the carpet grayed by travelers like me. Rounding a rickety exterior walkway, I scoot around the bleach blond couple making out dangerously on the railing. I push through a thick curtain into a hazy art deco scene, populated by people shrouded in cloaks of confidence. This is School Night at the Bardot.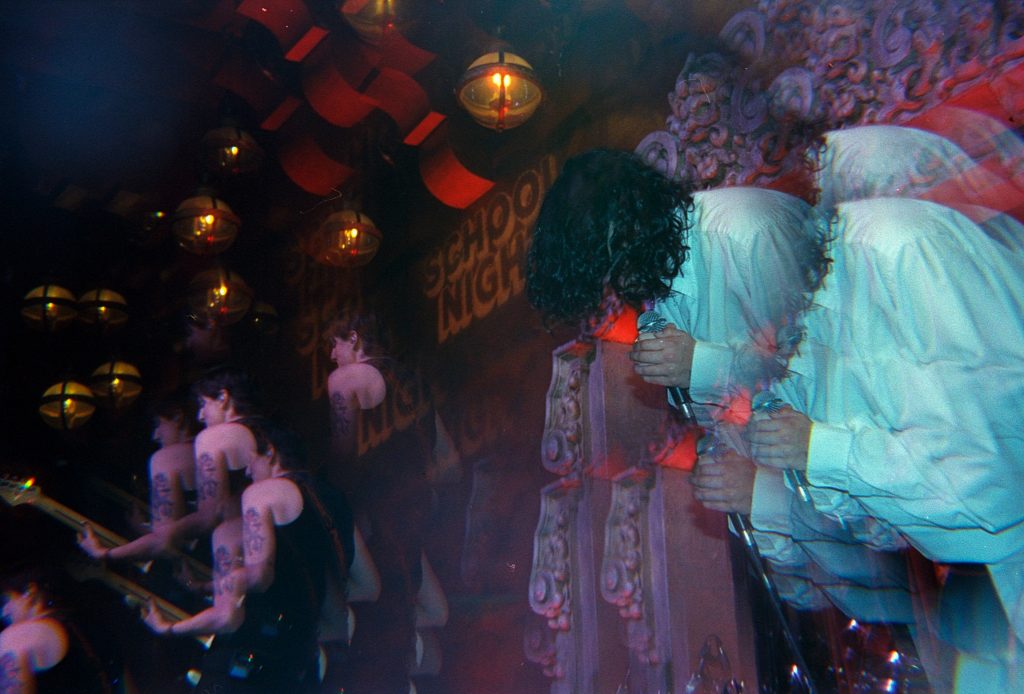 School Night is marketed as an event for emerging artists to perform, happening weekly on Mondays, as a place to discover new music. They tout having hosted artists such as Moby, Alt-J, Hozier, Miguel, Billie Eilish, Capital Cities, Alt-J, Dua Lipa, Haim and Icona Pop (and these are just the first ten from their list of highlights). But tonight, I wasn't here to discover someone knew, I was coming for someone I already loved. Tonight, I am here for Boyish. 
The first time I heard Boyish, or India Shore and Claire Altendahl, was in their opening set for Spill Tab at The Echo in 2021. Ever since then, a fair few of their songs have been in my regular rotation. I remember their performance being magnetic, and I have wanted to see them again since. Here was my chance to.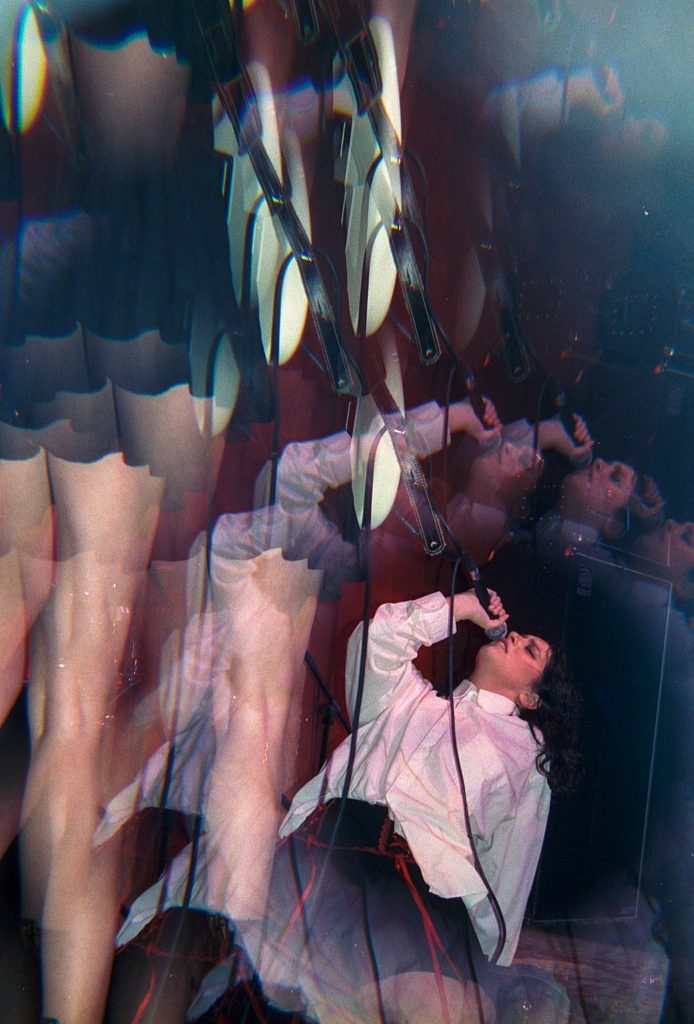 So I weave through the crowd and drift around the venue for the first couple artists. At the end of the second set, I go hunt for a spot at the corner of the stage. This is the smallest venue I have been to in a long time, so at first I awkwardly crawl around the rim to find a place where I feel unobtrusive. While crouching level with the amps, I steadily become cocooned by the ambiance. Blanketed by walla, I settle criss cross applesauce right as Claire and India came on stage.
What draws me to Boyish is their ability to create a nostalgia for things I may not know, the longing built in their music making my stomach drop. It's the same pulling I feel in my gut when I look from a high height: it isn't only fear, it's queasy excitement. And capturing those moments of painful thrill is what they do best.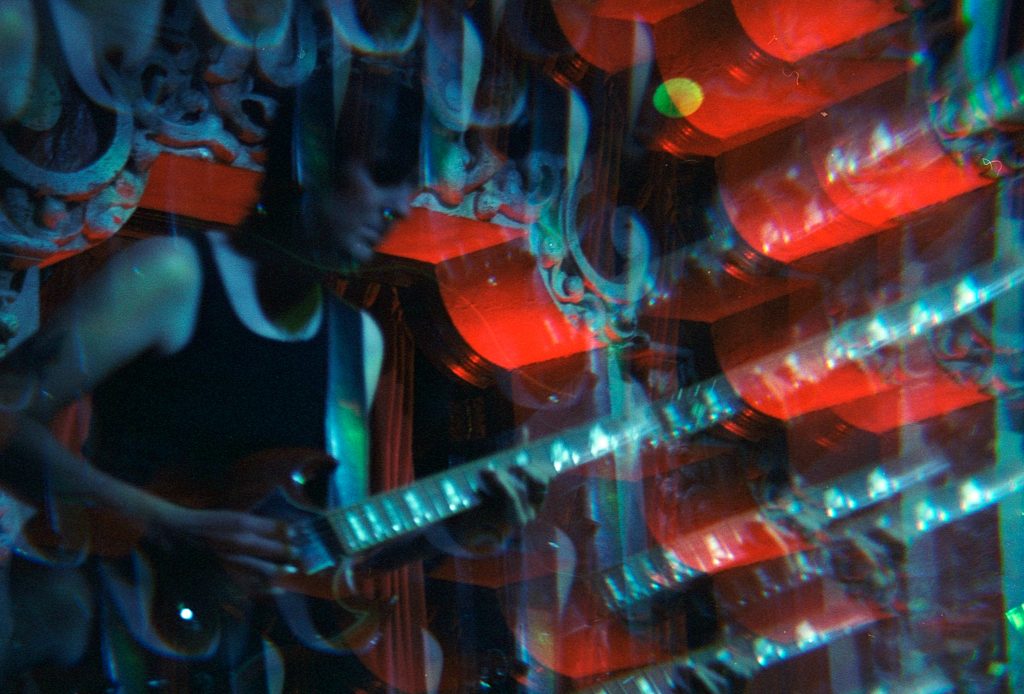 The two of them dive right in with "You Wanna Hurt Me," a song released last year that had not yet crossed my radar. The hollowness at the beginning comes from the echo of its depth, guiding us to the song's cliff edge. The space is filled with the first verse, the drums and guitar flooding the gaps that the lyrics carve in the escarpment. Next comes "Smithereens," plunging us into a different steam of sentimentality with its grungy guitar and breezy lyrics.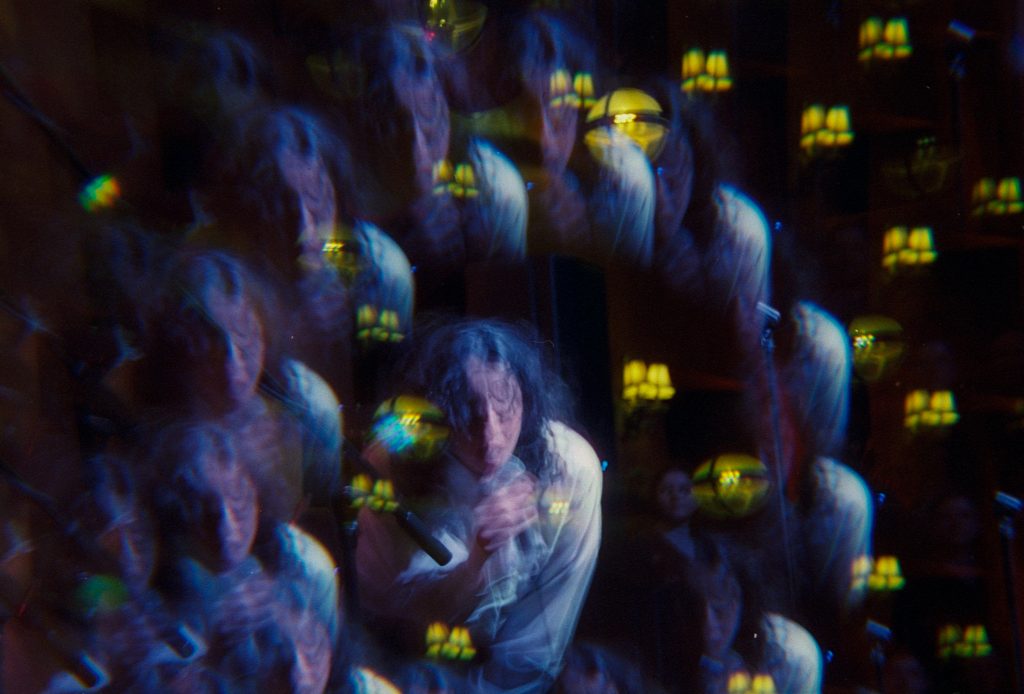 Then they take us to "Superstar," which is one I already cherish. The song stays dreamy live, fogging the crowd with tender angst. Regardless of the song's specific meanings, the chorus's line of "I want to be alone, but if I didn't, I'd want to be with you" unveils the vulnerable types of care they write about, delicately cupping love in their lyrics.
The interactions between Claire and India, too, steep their surroundings in the adulation they have for each other, exchanging beaming smiles, kneels of reverence, and touching foreheads while performing. Their care is contagious, and I feel so safe sitting on the floor surrounded by a hundred strangers. "Whatshisname" embraces me, settling softly on my shoulders as protection.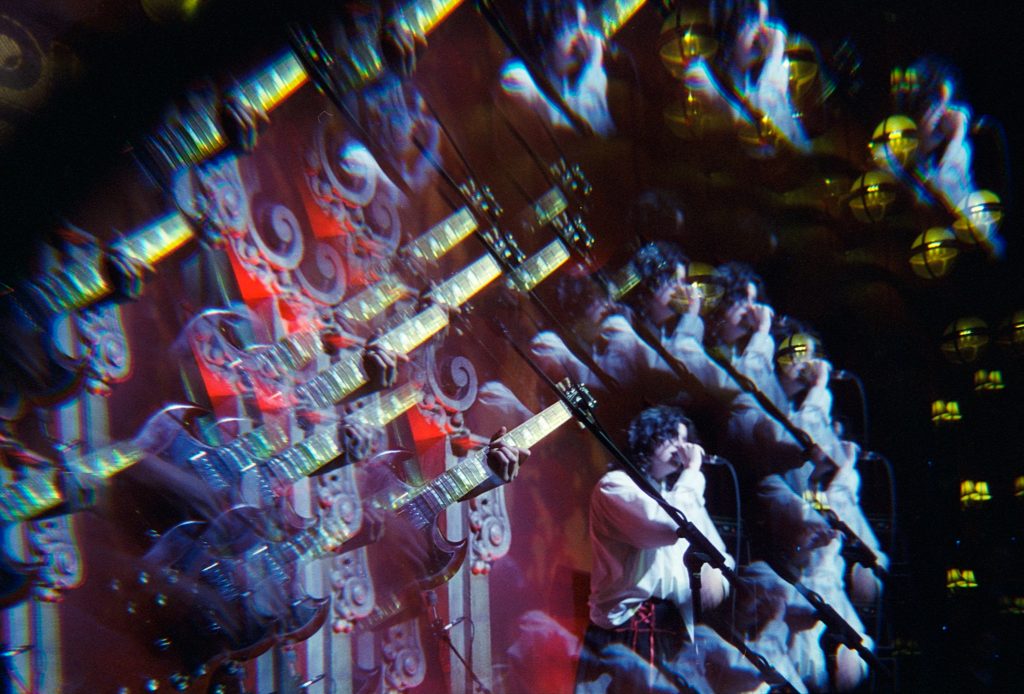 "July" is my favorite song of theirs, largely because it is the best display of India's incredible vocals. Her balance of raspy angst with floating harmonies wields her range with perfect grace. "Girls Are Mean" has a tough act to follow, but successfully switches the tone with its crunching guitar. Which lands us at "I Think I Hate It Here."
This is another song I had never heard before, but I am vividly transported to a life I never lived. I'm wearing a black choker and have chunky red highlights, landing me in a time where 2000s rock pop meets 2010s indie. I am left craving the teenage dream I never had, a nostalgia for something that wasn't ever mine.
"Congratulations" mellows us back to reality. Part of my experience of this show had been defined by the multitask of taking photos, but in this moment I am brought to focus. The captivation of their performance lures me to lower the camera. They seem so happy to be here, and I am too.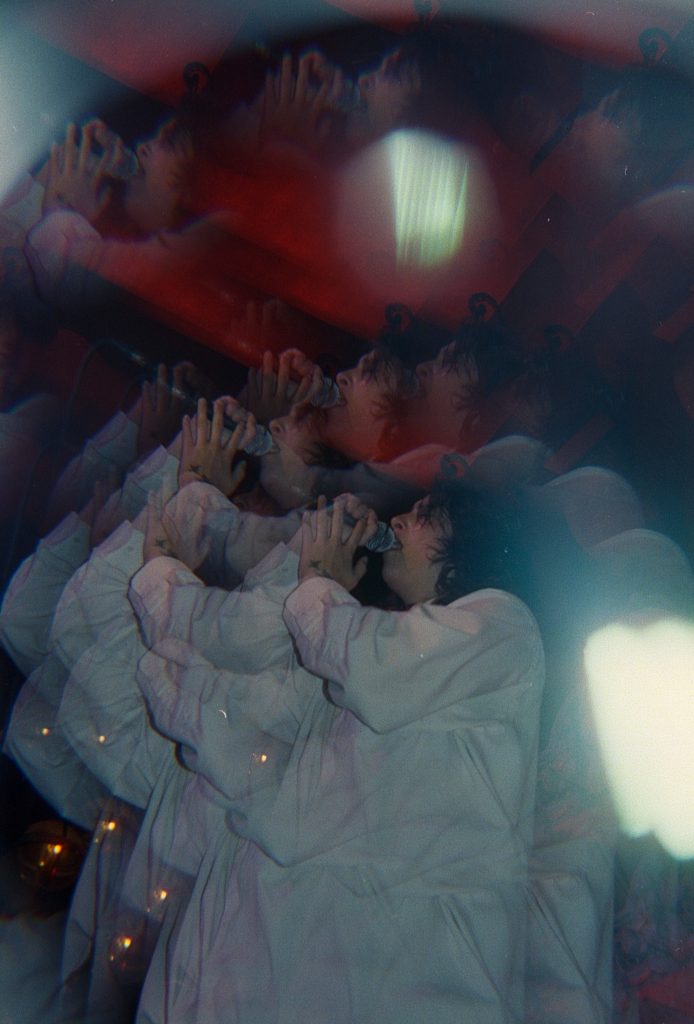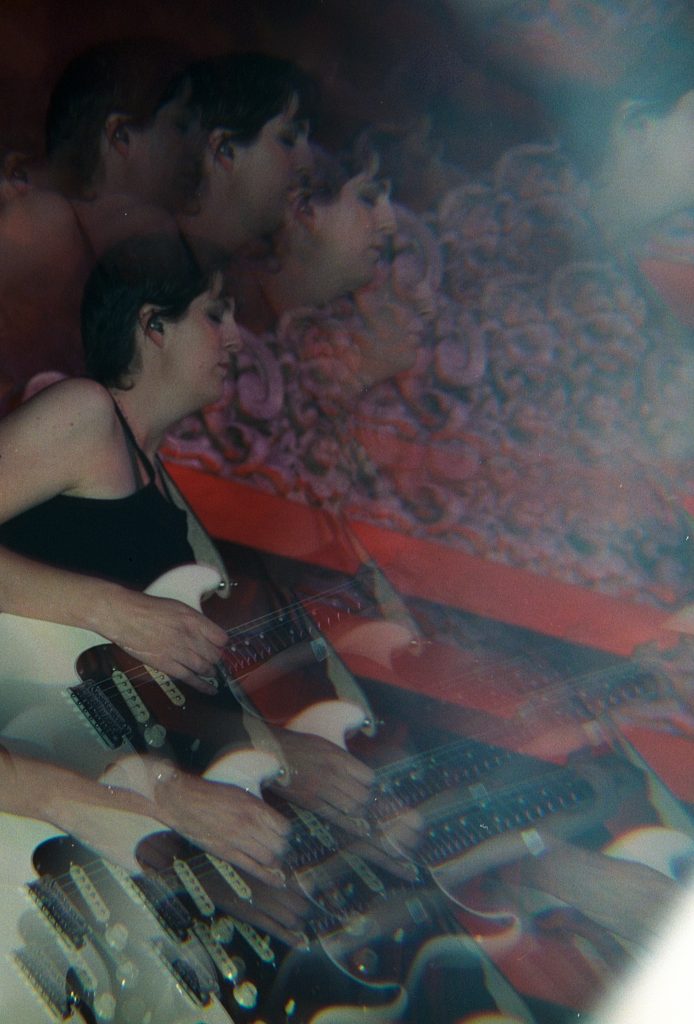 The show closes on "Fuck You Heather," perhaps the most recognizable song in their discography. Before getting into it, they talk briefly about how they almost scrapped this song because they feared people would think it was too weird, but luckily kept it in the vault. Now, it means everything to them. India's scream lingers long after the sets end, the space filled with forgotten ties. It sticks to my clothes as I make my way to the exit, clinging to the seams of my memory. It's time to go, but Boyish always makes me wonder what I am leaving behind. 
A little bit about the photos: I shot on CineStill 800T film, with a Nikon n6006 and an external kaleidoscope lens that I hand held. Most are shot with flash, but not all. I made no digital edits beyond minor color correction.