Embarking on world tours serves as a monumental milestone for musicians everywhere. When Bruno Major announced his Tour of Planet Earth that began this August, he hadn't played a live show in over three years. Despite this potential obstacle, he didn't struggle to sell out every stop on the initial leg of the tour in Asia, and he's sold out several more shows still upcoming in North America and in Europe.
I'll have to admit that going into his performance at the Wiltern last Thursday I was unsure of why an artist like Bruno Major would go on a tour of this scale. His signature R&B tinged soft acoustic singer-songwriter sound seemed perhaps at odds with the usual glitz and glamor one expects from a world tour, but as I walked through the doors of the Wiltern to catch Bruno Major's sold out LA show, I kept an open mind and prepared myself to experience what was so clearly taking the world by storm.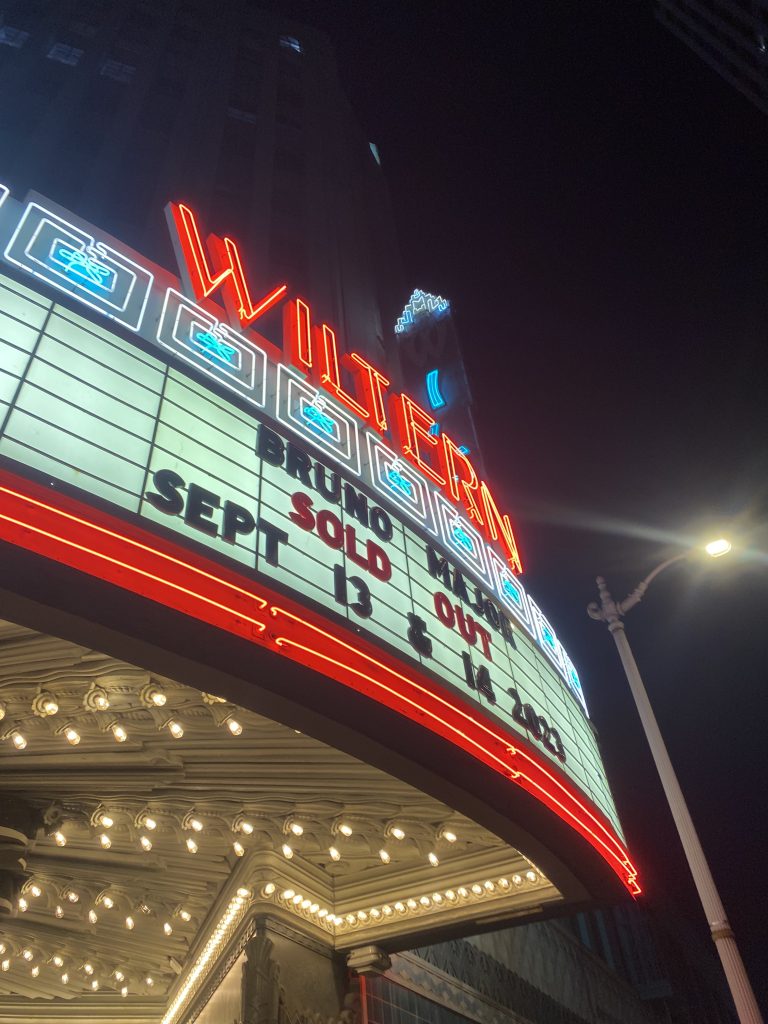 After a nice opening set by Lindsey Lomis, who impressively commanded the crowd with nothing but a guitar and her voice, the lights dimmed, setting the crowd ablaze with anticipation for Bruno to take the stage. Projections of the circular emblems featured on his album art lit the room as Major stepped out to the full house he attracted to the Wiltern. He began with "The Show Must Go On" off of his new album Columbo. Despite being a fairly lowkey ballad, the chorus of the song hit hard, setting the groundwork for a common theme throughout the show of the live atmosphere adding a whole new layer of energy to his calmer sound.
Major's second song "Like Someone in Love" ramped up the energy even further with an electrifyingly jazzy sound– making the Wiltern feel like a smoky jazz club. The drums especially added some much appreciated noisy fun to the mix. After a couple more songs, Bruno decided to switch things up and introduce a new recurring motif to the show: duets. Bruno Major notably doesn't have any features across his three albums, so hearing these songs reinterpreted as a duo performances was a great way to add some additional depth to his show.
The first of these duets was "Regent's Park" which Major performed with a member of his band. The bittersweet lament of a relationship's end portrayed in the song, certainly was made more potent by this choice to make the performance a duet. Bruno immediately followed with another duet, but I'm not sure anyone was prepared for him to bring out FINNEAS to perform "The Most Beautiful Thing" with him. I'll have to admit, at this point I was ecstatic since "The Most Beautiful Thing" is my personal favorite Bruno Major song. The song contemplates the potential of a future relationship wondering "Will we meet on Baker Street, Or find ourselves on Melrose Avenue" along with plenty of other sweet lines about an unknown true love to be encountered sometime in the future. Major also shared that FINNEAS actually helped write the song and this was the pair's first time performing the song together live.
Continuing from that amazing surprise, Major played "Tell Her" accompanied by a story of the irony that song now contains. The song was initially written as a letter to his girlfriend after they broke up, but they've since gotten back together. Now the last line of the song, "Tell her I realize that she's really gone," isn't quite as sad as it once would have been.
Major dedicated the next song on the setlist "Home" to the city of Los Angeles. He shared that he spends a lot of time in Los Angeles, which certainly makes sense given all the references to locations in and around the city that he includes in his songs. Bruno took to the piano for the following song, "A Strange Kind of Beautiful," which also came with an accompanying dedication. Major told the audience how he was inspired to write the song based on certain feelings and moments that can only be experienced fleetingly. He compared the love he has in his relationship to imagined classical masterpieces drunkenly written by legendary composers that have thus been lost to time – there for an instant and gone the next.
Of course, by this point in the show it was time for another duet. Bruno brought out Raelee Nikole to perform his hit song "Nothing" together on stage. The two co-wrote the song, and I'm sure neither of them anticipated just how viral it would go. The song embodies the cozy atmosphere of a lazy day spent with a loved one just doing nothing, but enjoying every minute because you're together. The choice to perform the song as a duet made perfect sense, putting a fresh spin on Major's biggest hit.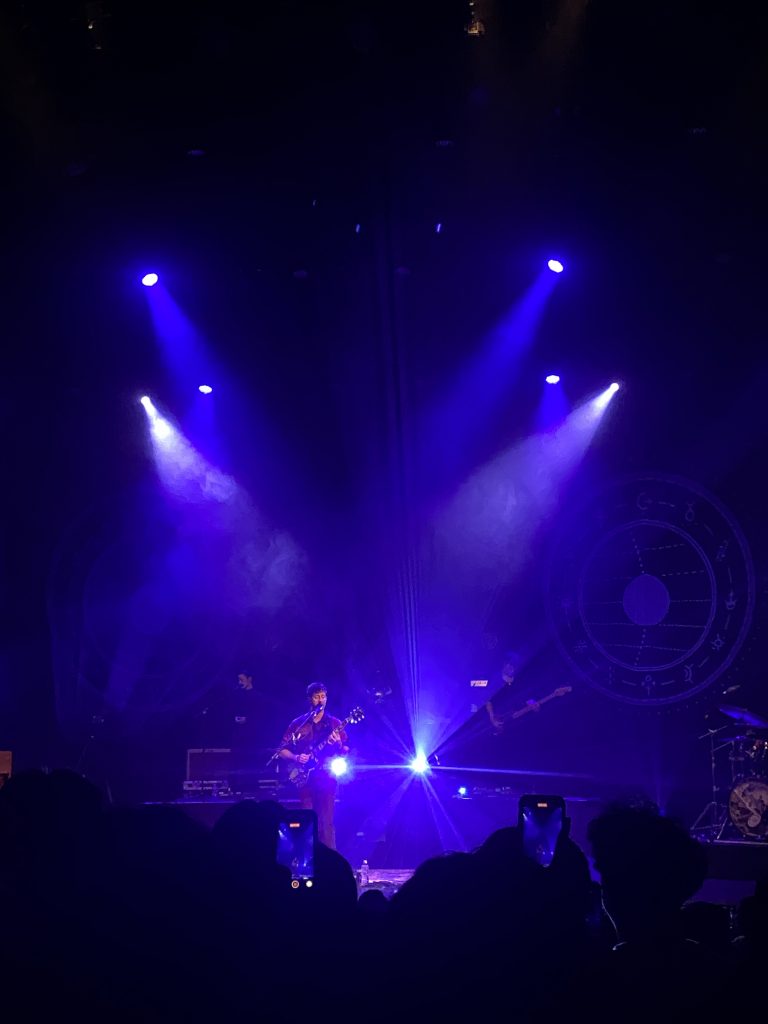 Major followed up "Nothing" with a complete sonic 180 by giving us his rendition of "Shaky Ground" by The Temptations. I loved his commitment to the sounds of rock and roll as an artist who doesn't really make music in that style. Watching him perform the song could have convinced me that he actually was a hardcore rocker in a truly impressive display of versatility.
As the show began to wind to a close, Bruno pulled out another one of my favorite songs of his with "Columbo" an ode to his beloved car which sadly was damaged beyond repair in a crash. The song features a heavenly finger-picked melody that pushes Major's sound further into the realm of folk than anything in his catalog. Singing of PCH drives and tearful goodbyes, the song is a beautiful love letter to his old car.
The penultimate song of the main set, "You Take the High Road," featured an amazingly aggressive drum solo before the final song of the night, "We Were Never Really Friends," brought everyone back down to earth while we waited for Major to come back onstage for the encore he promised us. The real final song of the night, "Easily," was, of course, a duet. Major brought out Emily Elbert to give us one last reminder to put in the hard work in love and life: "Just because it won't come easily, doesn't mean we shouldn't try."