Inspired by the sounds that have historically dominated house shows and alternative spaces, Cherry Glazerr's raw and powerful discography fuses elements of lofi with grunge and punk rock. A veteran of the LA indie rock scene, Cherry Glazerr frontwoman Clementine Creevy is playing her first show following the release of her fourth studio album, I Don't Want You Anymore, at no other than the quaint and eclectic Little Secret LA. A not-for-profit venue located in Frogtown, this backyard is a staple in the Los Angeles DIY scene and community. Tonight, Cherry Glazerr is headlining the "We Take Manhattan takes LA" event, a lineup featuring 3 artists, 3 DJs, 2 community orgs, and 4 hosts, all packed into the same Frogtown backyard. 
Upon entering the backyard, I was met with twinkling Christmas lights, a pink heart-shaped ball pit, wooden pianos overflowing with succulents, a dog wearing a security shirt, and an intricately painted bus that was remodeled into an elevated seating area. The crowd filed in as DJ Charlie Baker mixed some upbeat tracks, with individuals exploring all of the interesting amenities Little Secret had to offer.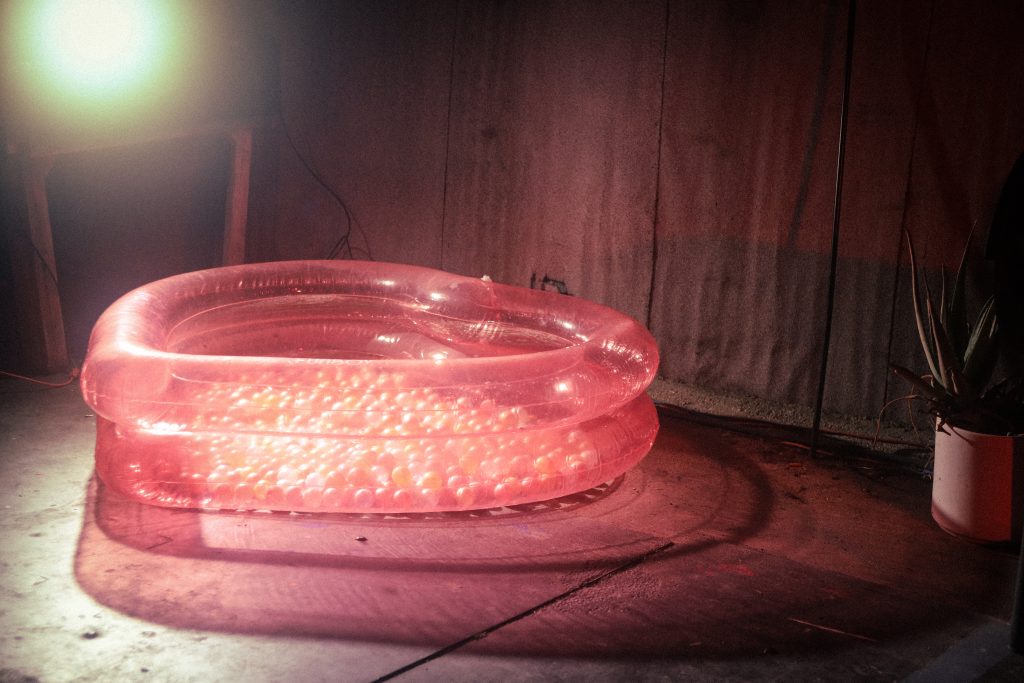 Opening the night was Negashi Armada, a trio pioneering an experimental hip hop sound. They began the set with a plethora of soundboard effects, not limited to but including: "LETS F*CKING PARTY!", airhorns, explosions, and the tagline "unc.gov." I was immediately amused by their interesting stage presence. Their theatrical performance included Armada's humorous lyrics layered over rhythmic background instrumentation, with guitarist Antonio Harper driving their sound.
Brooklyn based Shallowhalo followed. Vocalist Allyson Camitta captivated the crowd with her hypnotic movements, while instrumentalist Ezra Tenenbaum fulfilled the complicated task of modulating the many knobs and buttons decorating their synthesizers. On the track "Decision of a Flower," Camitta's dreamy vocals paired flawlessly with Tenenbaum's melodic synths, melting together in an otherworldly performance.
The charm of Little Secret compensated for a modest stage setup. With no high-tech projectors, banners, or lights, the intimate venue offered ample opportunity for attendees to socialize, clustered around small tables and chairs before the thunderous arrival of Cherry Glazerr put a halt to all conversation.
At promptly 9:30, Cherry Glazerr took the stage: Celemenine Creevy on vox, Sami Perez on bass, and Nick Pillot on drums. Creevy clicked her guitar into overdrive and launched the band into "Ready For You," a fuzz-heavy single off of I Don't Want You Anymore.
"Told You I'd Be with the Guys" off of 2017's Apocalipstick featured an impressive guitar solo from Creevy before the song spiraled into madness. Spinning backwards and laughing hysterically into the microphone, Creevy shouted "Now I see the beauty / It's necessary / To give a lady love," before smashing the last two B chords, the notes echoing across the concrete basin of the LA river.
Although her recent album showcased new sonic additions of acoustic guitars, synths, and keys, performing these songs live with a simple trio highlighted Cherry Glazerr's consistency across the years. Released almost 10 years apart, both Haxel Princess and I Don't Want You Anymore show how Creevy's hard edged instrumentation juxtaposed with attractive melodies fashion a sound distinct from others in the same genre. Daunting lyrics filled with pleasure and pain, scattered with satirical references characterize her bold sound, securing her spot as one of this generation's most enthralling rockers. 
"Whites Not My Color This Evening" off of 2014's Haxel Princess highlighted Cherry Glazerr's sporadically punk sound, with Creevy shrieking "WHEN'S THIS SH*TTY F*CKING PARTY GONNA DISSIPATE! I AM IRATE!," before flashing a smile toward Perez, her bassline doubling the riff from Creevy's guitar.
Cherry Glazerr's energy was relentless, with "Stupid Fish" featuring Creevy's breathy vocals layered over intoxicating fuzz guitar. A song about a toxic relationship, Creevy ended the last chorus with the frenzied line "I see myself in you and that's why I f*cking hate you!" before grabbing the tailpiece of her guitar, the sound howling across Little Secret's sold-out backyard.
The night's set concluded with "Soft Like a Flower," the lead single off of I Don't Want You Anymore. Donning a mischievous grin, Creevy offered a final farewell to the crowd while singing "Soon I'll be your dog / My head out your car/ 'Cause I like you killing me."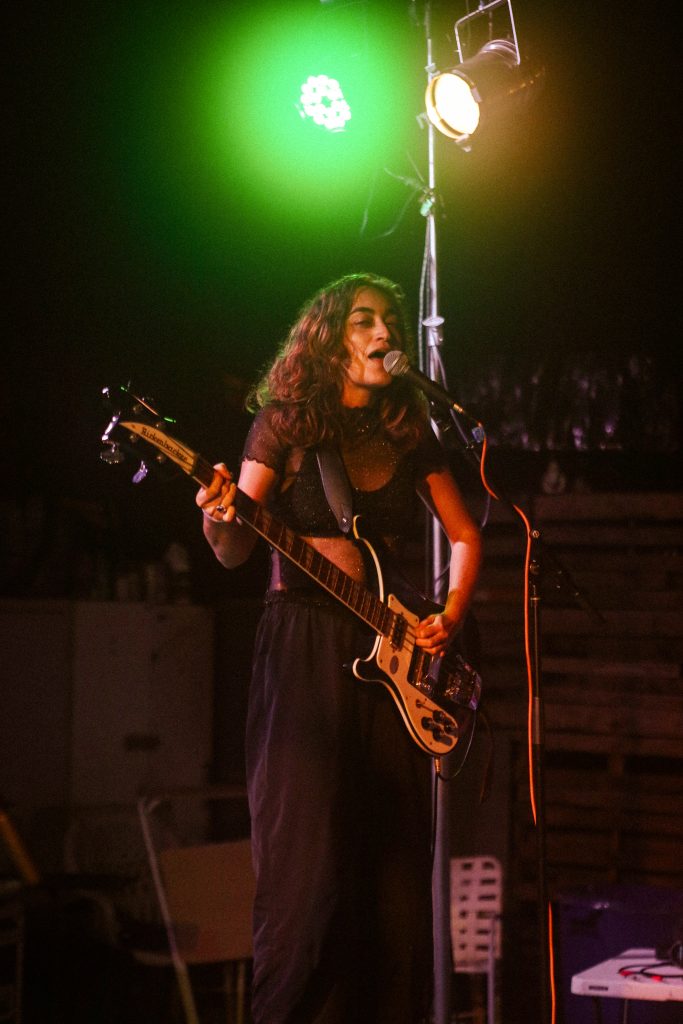 Cherry Glazerr's stripped-down set coupled with Little Secret's Charming atmosphere felt natural and undeniably authentic. Music forms a community, and tonight, Little Secret's bustling backyard is proof that the underground scene in LA will live on.

Listen to Cherry Glazerr's I Don't Want You Anymore here!