Hippo Campus @ SOMA
It's my good friend Brad's birthday today and I've made the trip to San Diego's historic SOMA to see the sensational indie-rock band Hippo Campus.
I've only ever been to the smaller side stage at SOMA. But tonight, I'm eagerly waiting to see Hippo Campus rock SOMA's sizable main-stage. The impressive length of the pit makes it clear that a dedicated fanbase is required for an act to land a booking here. Hippo Campus' draw is extremely apparent as I find myself tightly engulfed in a sea of fans who are ready for tonight's show.
Indie-darling Gus Dapperton is the support tonight. He takes the stage with impeccable style. Sporting some snazzy glasses and an eclectic outfit, he's ready to rock. His vocals are raw and genuine. He brings a playful energy to the stage and encourages us to dance. The fan-favorite track, "Prune, You Talk Funny," hits especially hard as Gus treats us to it early in his set. It's obvious that Gus is a seasoned performer as his vocal control and crowd interaction are top-notch. Gus ends on a high-note with "Post-Humorous" before thanking the crowd and bidding us adieu. He truly brought headliner-energy and only left the crowd wanting more.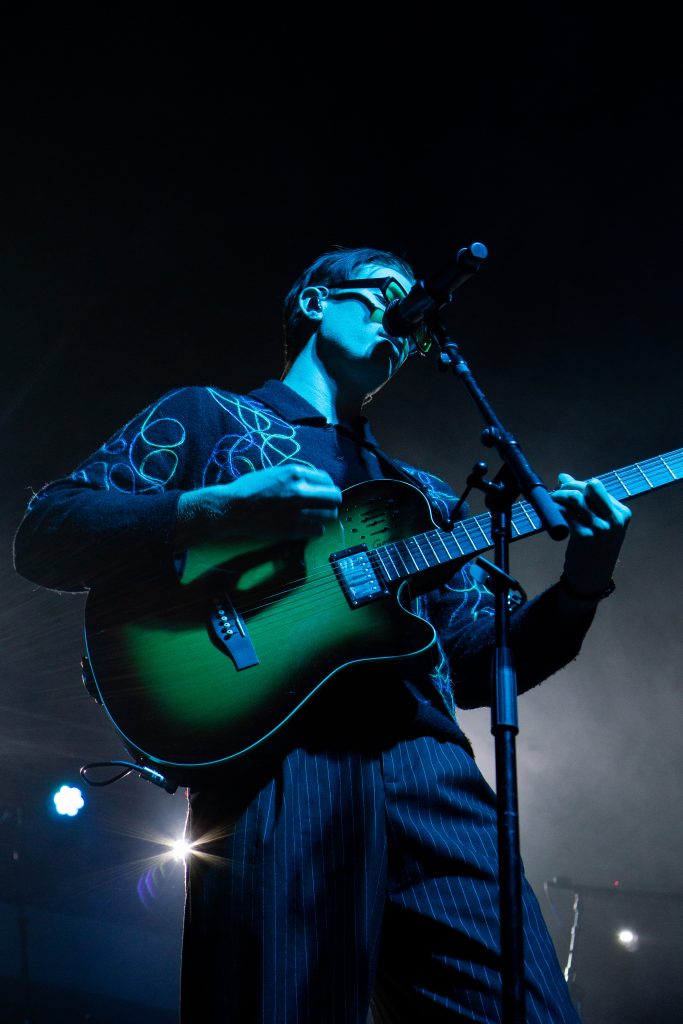 After a wait of thirty minutes or so amid an increasingly tight crowd, Hippo Campus comes out with the banger of a song that is "South." From the first note, it's clear that they've come to play. All the band members are tight and loud. They are much more of a rock band than their recordings may suggest. It's an excellent decision for them to open with one of their most popular songs. The crowd is immediately engaged and sings along to every word.
Similar to Gus Dapperton, I am blown away by the quality of the lead singer's live vocals. Jake Luppen exhibits a unique vocal style and energy that has no doubt helped Hippo Campus reach their current heights. His expressive voice paired with his often hyper-specific lyrics make him a treat to hear in a live setting. He's wearing sunglasses and gives off a cool, focused vibe. None of Hippo Campus' members are dressed too flashy; they present themselves like a group of friends who rock out when it comes to perform, yet still live very real lives.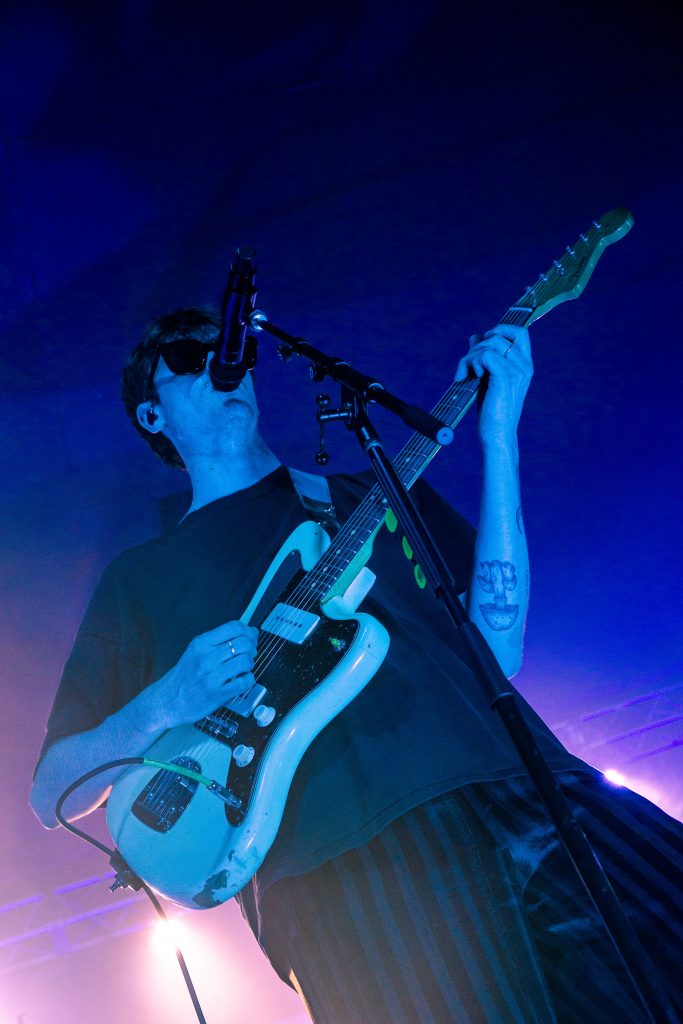 Hippo Campus shines on stage and continues to rock far past the one-hour mark. The concert reaches its energetic peak when they play the song "Way it Goes." The energetic climax of the song prompts a small, almost cute, mosh-pit to form around me. I hop in and gently mosh with the fellow concertgoers. Given the laid back nature of many of their songs, I was definitely not expecting any sort of mosh to form but I'm pleasantly surprised that the fans found a way to start one.
After hitting us hard with "Bambi" and "Boys," Hippo Campus thanks us and walks off stage. They gave it their all but it's clear they still have more to give. Their set was long and expansive, but notably missing the track  "Buttercup," their most popular song. They don't play with us too much; within a few minutes of exuberant chanting from the crowd, Hippo Campus reappears for an encore. No one is surprised as they launch into "Buttercup." As it's the last chance to go nuts, the crowd goes into a frenzy. Every line is shouted and everyone dances until the band exits the stage.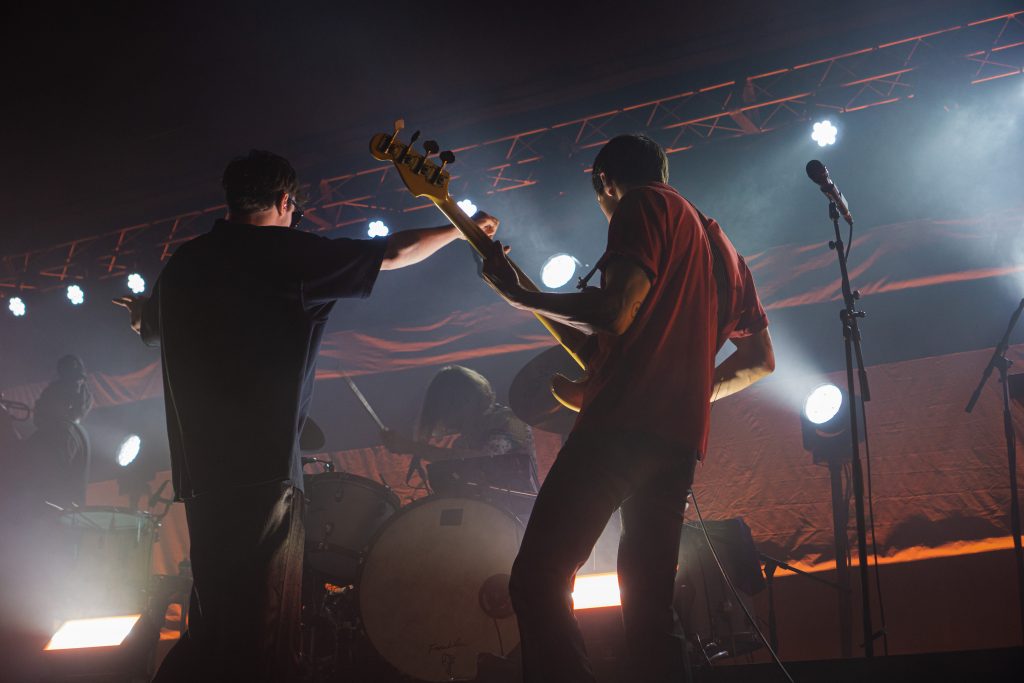 Brad is more than satisfied. After experiencing an evening with close friends and excellent music, it's clear that Hippo Campus delivered the perfect birthday gift.