Photos by Soph Russo, Art by Skye Schoenhoeft
At around 7pm on December 13th, the 720 bus spits us out at the entrance to the Wiltern — I'm grateful the driver did not notice we didn't pay our fare.
We picked up our tickets and went inside. Eyeing the incoming crowd, I see a lot of frail white girls in millennial leaning trendware. Shoot, am I one of them now? I shake off that intrusive thought and find a perch in the audience just above the pit. The opener, TOPS, was a group I've never heard of before. Their lead singer had a distinct, vintage cadence to her voice, with whispery highs and belting low notes, super cool. They're something to look up later.
Then the lights go low.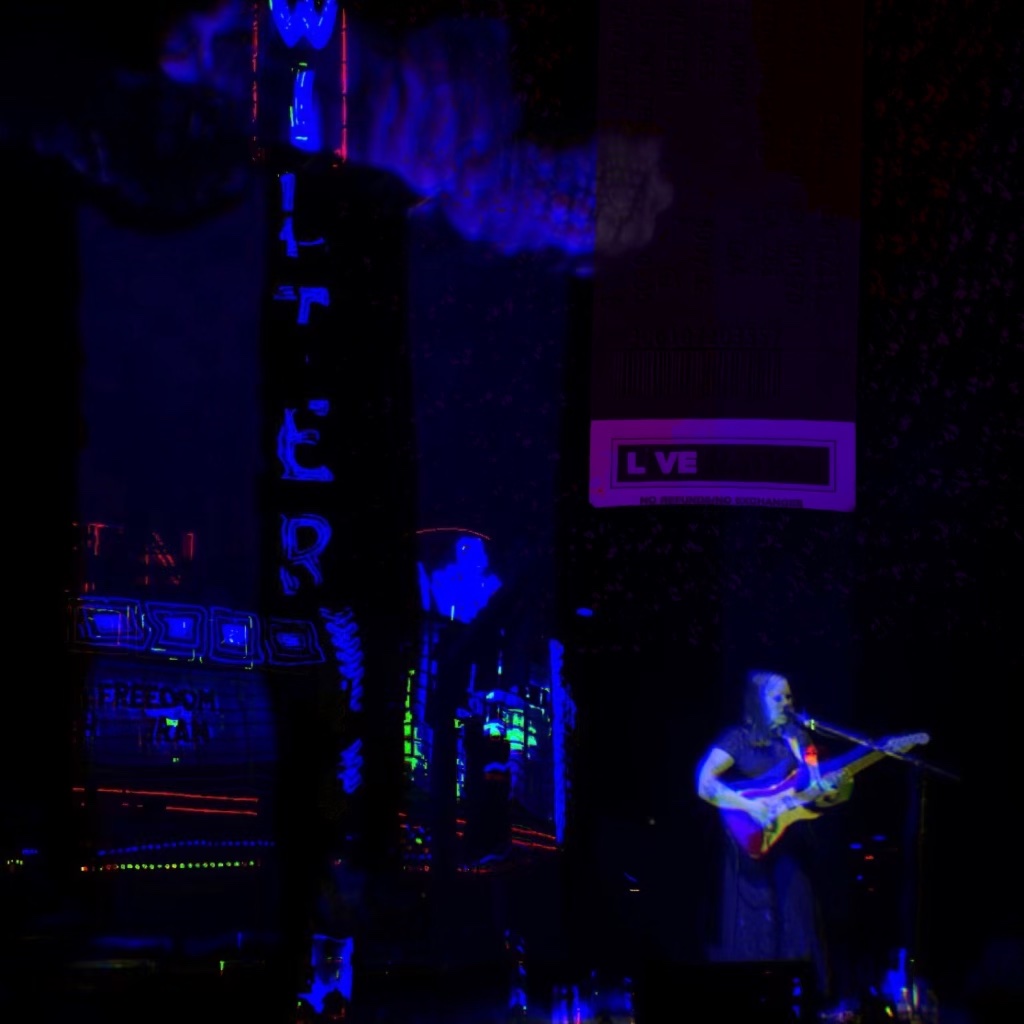 Suddenly, I'm seventeen. Soccer Mommy, artist Sophie Allison, walks on stage at the Great American Music hall in San Francisco. She is twenty-one and wears high pigtails tied with hot pink elastic. Taking center stage, my friends and I have a close view from the corner of stage left, where we stare up at her with doe eyes. Soccer Mommy was one of my favorite artists in high school, and I was thrilled to be there. 
The past three years strike me bluntly as Allison comes onto the stage at the Wiltern. She wears her hair down and low with a long black dress. I'm a few rows back in the audience, and from my vantage point, she is smaller than she was before. I have not listened to Soccer Mommy in a while now. I turn twenty-one in three weeks. 
Her band arrives with her on stage: Rodrigo Avedano on keys and guitar, Nick Widener on the bass, Rollum Haas on drums, and Jules Powell on guitar. The stage bursts into Bones and with the swell of sound that overtook the venue, it becomes quickly clear that the instruments have as strong a voice as Allison. My ears are inundated with the pulsing synchronicity of the three guitars — the wall I'm leaning on for writing support bulges with each drum slap. With U, circle the drain, and Shotgun all follow with similar gusto: flashing lights every chorus and mouthy guitar undulating across the audience. 
The tone changes with crawling in my skin, a heaviness sinking into the audience. The musicians upstage are exclusively face lit by a lower purple light, the rest of the room is dark. The song starts simple, with the clearcut guitar lick and snare drums. The pucking harmonies across the separate strings seems like a conversation between the instruments, something lost in translation and all that remains is the longing. The desire clings to me even after the final chord — this was my favorite song of the show.
The next songs, Unholy Affliction and Darkness Forever, are a leap from her earlier work, taking a step towards the current trend of murky cyber aesthetics. I appreciate her risks with these songs, because she keeps her own voice at the forefront, but they definitely veer from her own tropes of clean guitar and soft lyrics. I wrote in my notes "wet vibes," and I'm not sure if I can articulate the feeling beyond that simple phrase. Do with that what you will.
All of her songs have a misty memory quality, their damp surfaces reflective. Lucy and Following Eyes, the next songs on the setlist flowed smoothly through her evolution between albums, landing me at Cool.
I look up to see that it's around 7pm on a spring Friday, and the school week has spit me out at again no particular destination. My friends and I are driving around in teenage utopia; Cool anthems our callow freedom. We sang every word together the last time we went to her show. As the first chords begin to play at the Wiltern, the distance between the cities we live in now achingly stretched when I turned to tell someone "dude! It's our song!" and found no one who shared that memory. I took a video of the chorus to text them later. 
Feel It All The Time has a really familiar, comforting feeling following Cool, washing me with the past into Scorpio Rising and Still Clean, both songs from the same beloved high school album. I wasn't the only one with a love for that demo, though, because it was right about now the audience started heckling the band to play Your Dog. Allison was tuning her guitar and made a remark along the lines of "just hold on," and perhaps I was projecting but I sensed annoyance in her voice. It didn't help that during Fire In The Driveway and newdemo, which Allison performed solo, the two girls behind me talked through each entire song. I gave them the dirtiest set of stink eyes that my non-confrontational front could muster. 
The false ending arrives with yellow is the color of her eyes, culminating in a tidal wave of guitar solo to leave the audience ringing. The band exits and the audience holds with the awkward stillness of, so that's it? But the relief comes with Don't Ask Me and Your Dog, which was the obvious crowd favorite. While the audience was belting Your Dog, I have to admit my mind was elsewhere. The show had been great, but it was time to move on. I think Soccer Mommy sensed that, too.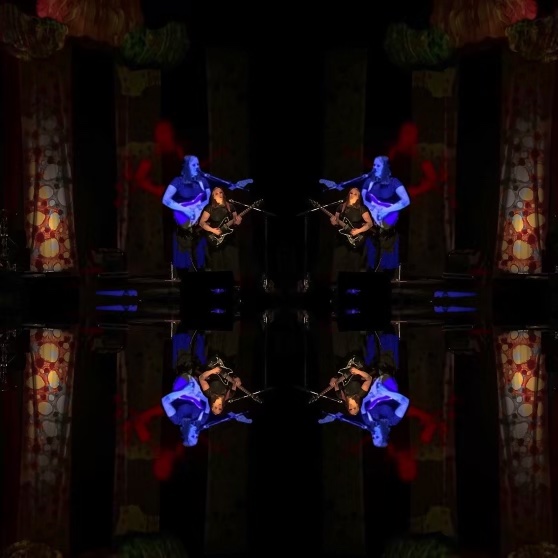 This concert was a cool plunge into the past, maybe stealing my breath as I went under, but leaving me refreshed. Allison has not kept herself trapped in the style that was her popular album Clean, instead showing with her new work that growth is positive. She recognized and acknowledged her past work, but emphasized the integration with her most recent album. Soccer Mommy's music has always had a manufactured nostalgia effect—that soft, pervasive indie reverb that traps you in wistful anemoia. What I realized while I was standing in the Wiltern, though, is that nostalgia becomes more genuine with the passage of time. This show felt a lot older than I went to years ago. Or maybe I just feel older. In any case, I was left with that velvety teenage yearning that Soccer Mommy has mastered. Only it's different now.